Baby Blush Turnip, on Pepeta Cream and Turmeric Caramel - an amazing recipe from Chef Taylor Cullen.
"This recipe is so simple, and has an explosion of flavour. I wanted to share something people with a passion for cooking will be able to do at home and to capture a small part of Paperbark from anywhere in the world."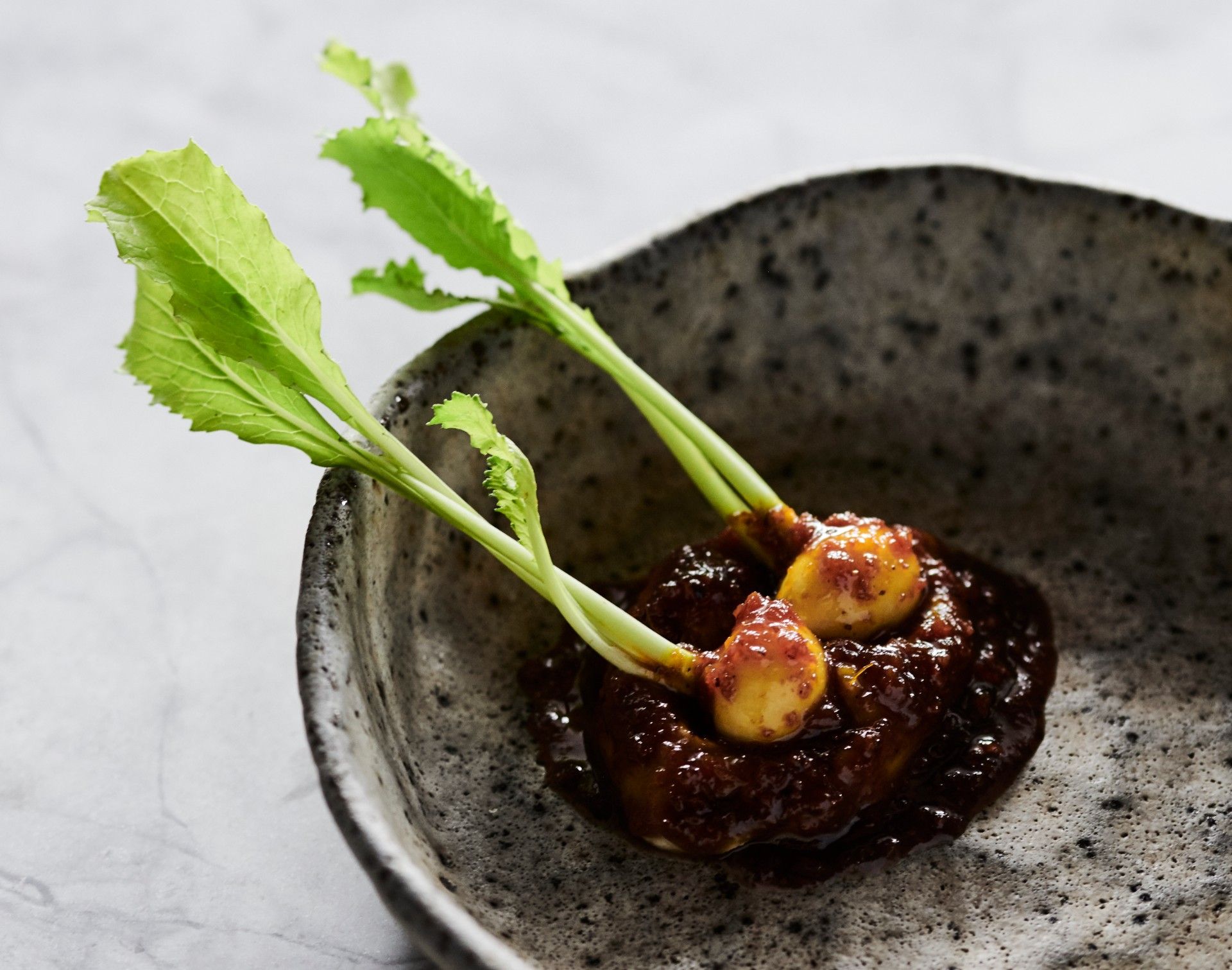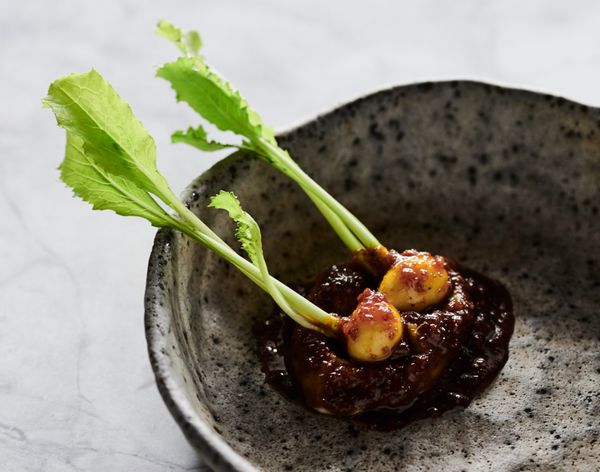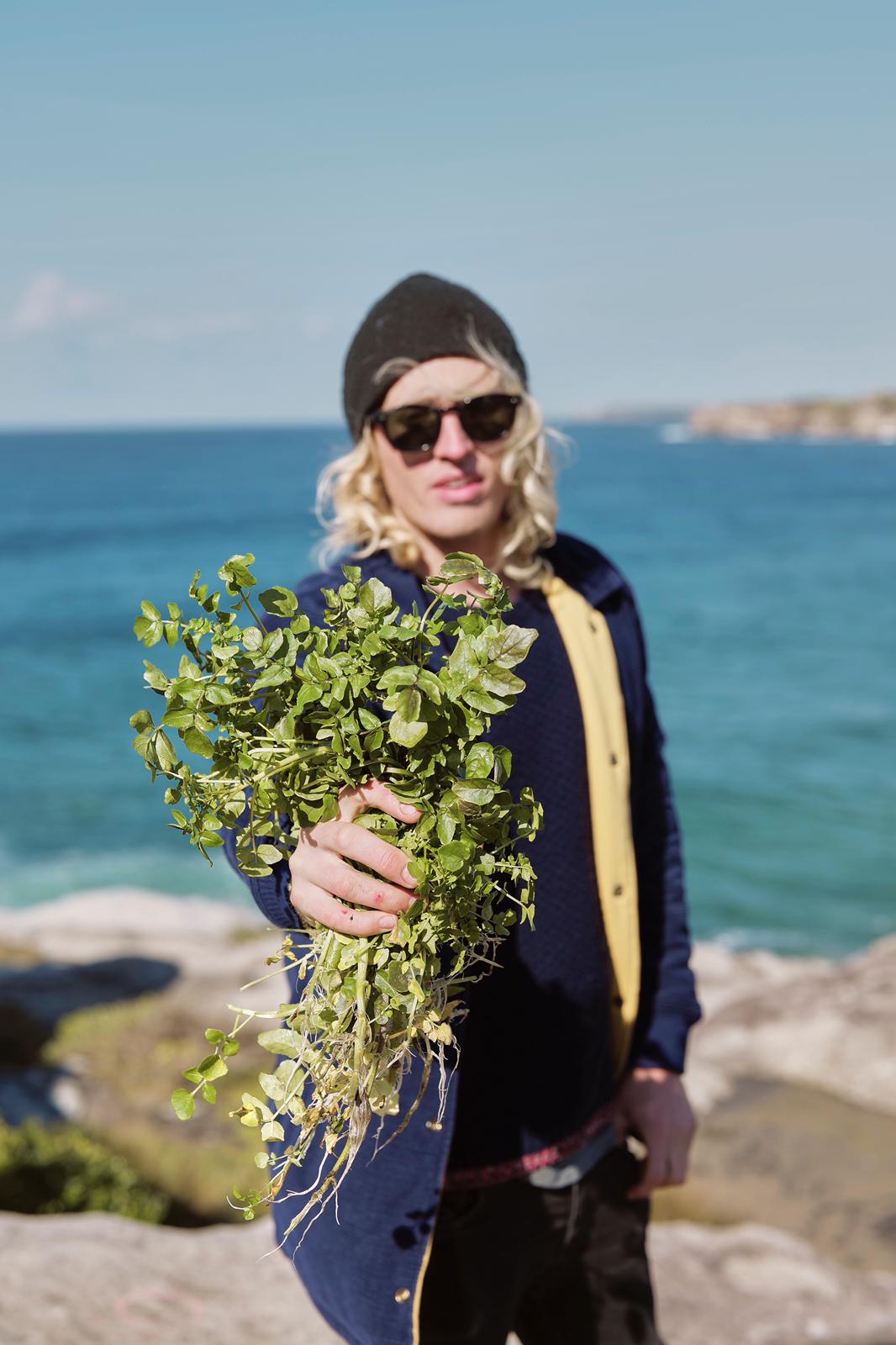 Taylor Cullen is a Sydney based chef who loves to cook and develop amazing vegan recipes. He is the former head chef of Paperbark restaurant. In order to learn more about Taylor, we asked him a few questions and to share one of his favorite recipes from the restaurant.
What do you like to cook and why?
"Coming from New Zealand, I fell in love with catching fish or shellfish and cooking it over a fire on the beach, it feels primal and grounding. Paperbark was a plant-based restaurant, I've taken pride in using that concept from the beach and moved it into cooking vegetables that are as close to being in the ground or on the tree as possible. Receiving the freshest produce and having the opportunity to cook it is the best thing about being a chef."
What is your best cooking tip?
"Find the best produce, treat it well, and keep it simple."
What do you know now that you wished you knew when you first started as a chef?
"Food is a language, let it flow, don't force it, and trust your instincts."
Why did you choose this recipe to share?
"It's so simple and has an explosion of flavour. I wanted something people with a passion for cooking will be able to make at home."
Recipe: Baby blush turnip, on pepeta cream and turmeric caramel
‌‌Pepeta cream:
200g pumpkin seeds
100ml water
70ml extra virgin olive oil
Salt
1x Lemon
Directions:
Blend all ingredients on high for 6 minutes in a vitamix, it should be turning over itself and into a smooth paste.
Adjust consistency with more water if needed, season with lemon juice and salt to taste.
Turmeric caramel:
1tsp black peppercorns
10g fresh tumeric peeled
10g peeled fresh ginger
20g garlic clove peeled
30ml sesame oil
250g palm sugar
30ml water‌‌
30ml vegan fish sauce (regular if you are not vegan)
60ml water
1x lime juiced‌‌
Directions:
Pound pepper, turmeric, ginger and garlic in mortar and pestle, in order of the recipe to make a paste.‌‌
Heat the sesame oil in heavy based saucepan, fry paste until golden brown, add 30ml water and palm sugar, cook until caramelised 'it will smell beautiful and thicken up'.
Once it has reached the desired colour and consistency, add fish sauce and second amount of water.
Cool to room temperature, season with lime juice.‌‌
To finish:
Clean baby turnips in ice water, set aside on a tea towel to dry
Place a dollop of pepeta cream on the plate, pushing the turnips into it so they sit up
Glaze with caramel. ‌‌
To eat, bite the whole turnip, it will blow your mind, then mop up the rest of the sauce with the leaves, every part of this dish is designed to be eaten!