People can't believe cabbage can taste so good. A taste of Gerard's Bistro with Chef Adam Wolfers.
"Charcoal grilled cabbage skewers with ras el hanout is one of the simplest dishes, but is so delicious and packed with flavour. When people dine at the restaurant they can't believe cabbage can taste so good."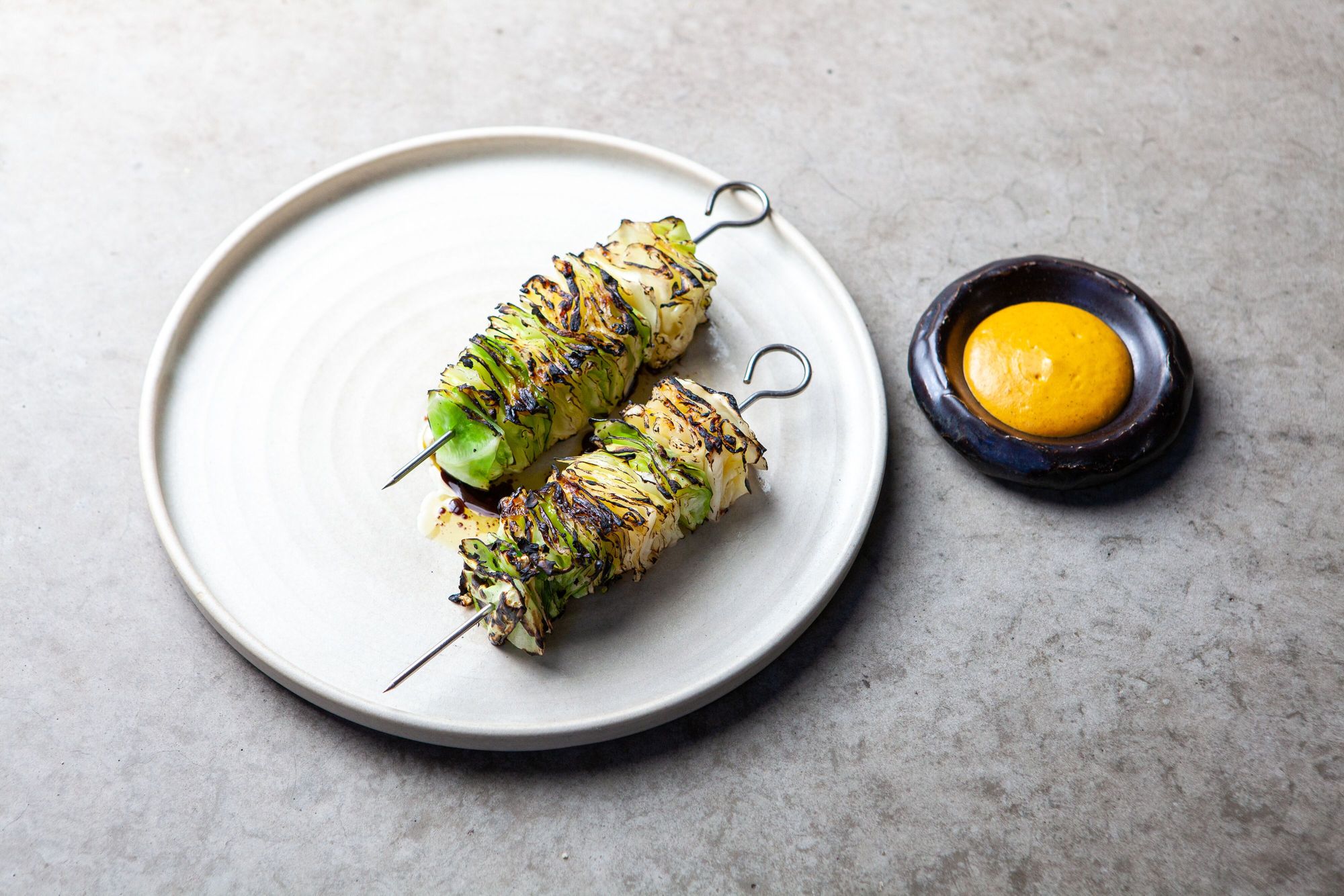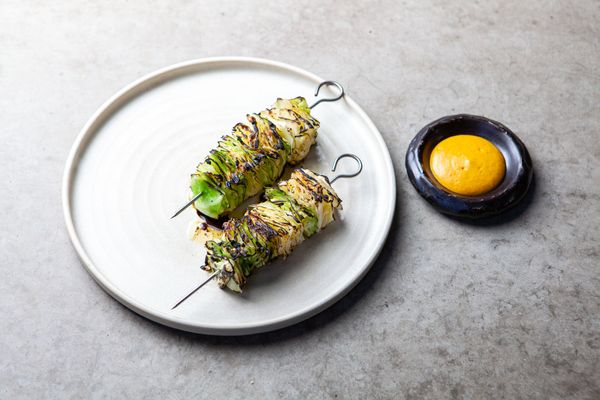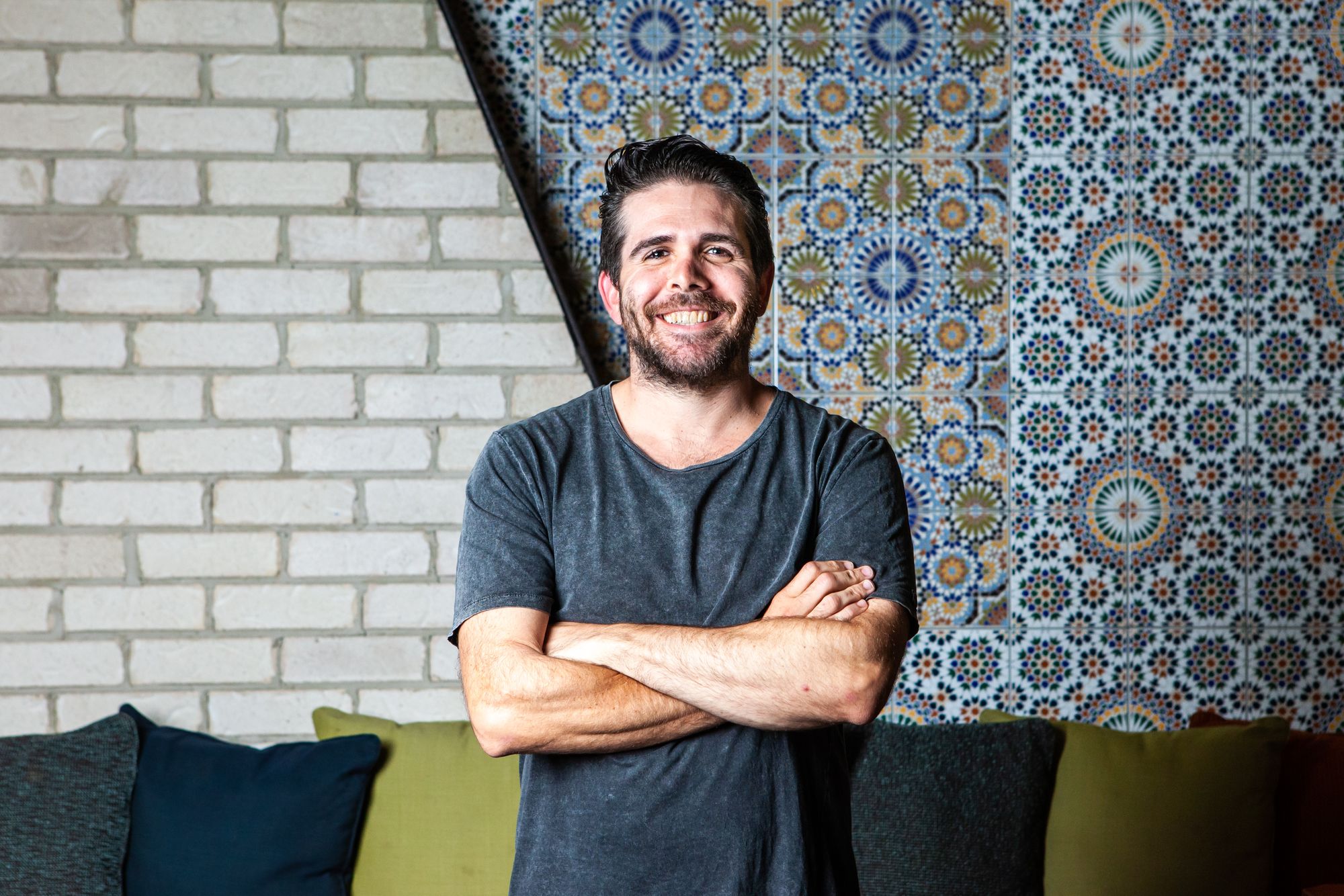 Adam Wolfers is executive chef at Gerard's Bistro in Brisbane, Australia. The award-winning restaurant offers a dining experience that "combines the flavours of the Maghreb and the Middle East, by producing a menu that offers a modern take on classic dishes using locally sourced ingredients with traditional technique". In order to learn what drives Adam as a chef, we asked him to share what he likes to cook and why, his best cooking tips, and to share one of his favorite recipes.
What do you like to cook and why?
"Middle Eastern food is some of my favourite food to eat. The big flavours, strong use of vegetables and different amazing breads are just some of the reasons I love this food. Yotam Ottolenghi is one of my favourite chefs, he has a way of making food look and sound so delicious."
What is your best cooking tip?
"Using local and organic vegetables from your local farmers market makes a huge difference in the flavours of the ingredients. They taste so much better than buying from a supermarket when you buy direct from a farmer. The crisp, natural sweetness from the vegetables is what makes a dish stand out."
What do you know now, that you wish you knew when you first started as a chef?
"I wish I had more of an appreciation for vegetables when I first started cooking. A few of the restaurants in my early career always regarded vegetables as a second thought. Now, when I start creating a dish, it is all about what vegetables are in season, and we work around that."
What are your favourite dishes on your current menu that you recommend the most to diners?
"Charcoal-grilled cabbage skewers with ras el hanout is one of the simplest dishes, but is so delicious and packed with flavour. Cabbage is an underrated vegetable; when you add charcoal, salt, garlic and spices, it is as meaty as a steak. When people dine at the restaurant, they can't believe cabbage can taste so good."
Why did you choose this recipe to share?
"Turning a simple seasonal vegetable into something delicious is a big part of what we do at Gerard's Bistro."
Recipe: Charcoal Grilled Cabbage Skewers with Ras el hanout, and aged Tahini.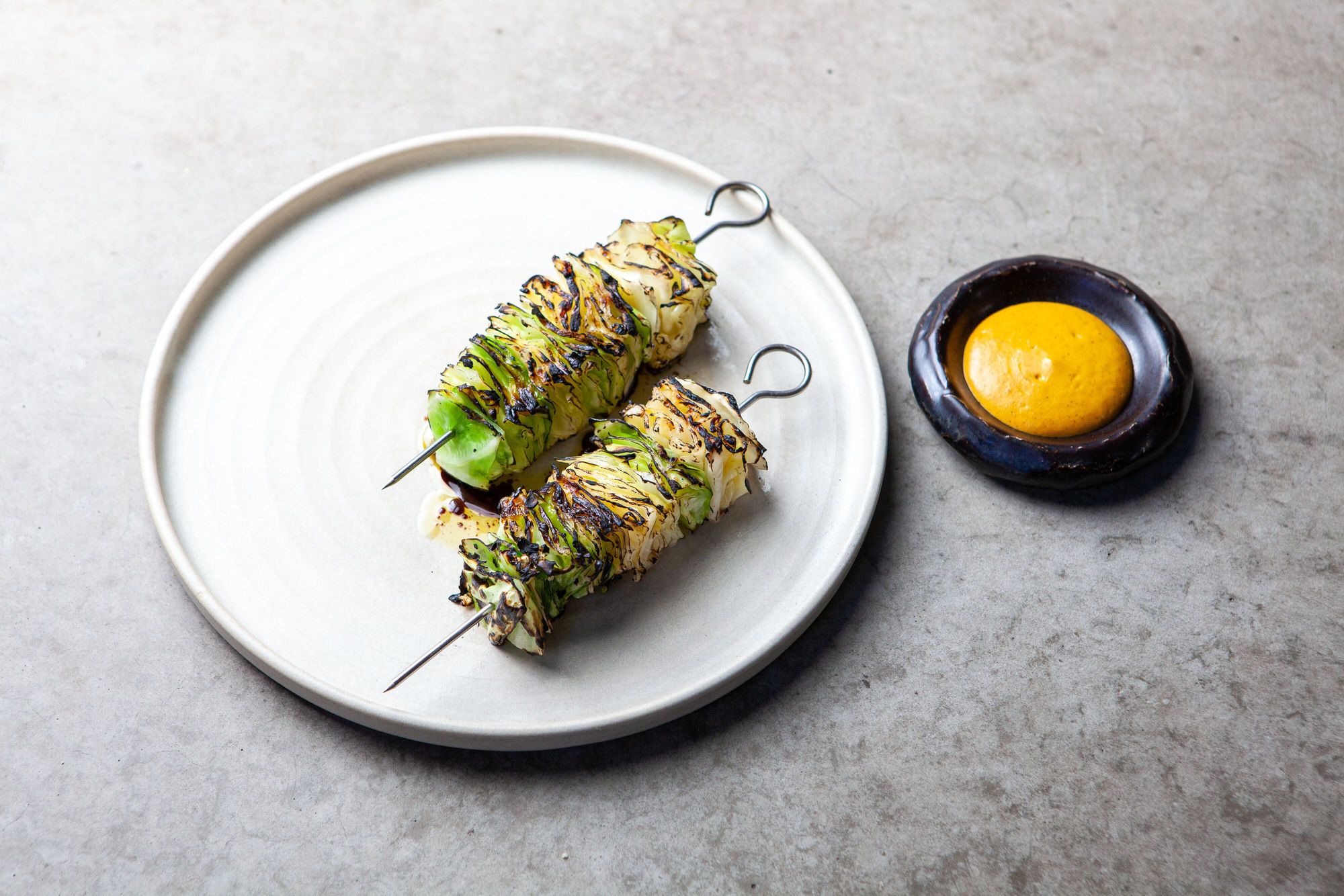 Cabbage skewer:
2 sugarloaf cabbages
Metal skewers, 200mm or wooden skewers
Garlic oil 100ml (see recipe below)
Salt 10g
Method:
Peel back any excess hard leaves of cabbage. Using a sharp knife, cut cabbage
into ¼, then remove the core of the cabbage. Cut ¼'s in half and cut across into
3.
With the skewer stab the cabbage so each square of cabbage is bunched on
the skewer. Once all bunched on skewer set aside.
Preheat bbq, or charcoal grill on a medium heat, and place skewers on the bbq
turning so it cooks all the sides of the skewers evenly. Once the cabbage is a little softer about 4-5 minutes, take off bbq, place them onto a tray and add oil, salt and ras el hanout (see recipe below).
Place back onto the grill and cook for another 1 minute until desired colour is done. Be careful to not have flames rise up too much onto the cabbage to avoid getting ash all over it.
Chickpea miso and lime sauce:
Tamari 100g
Water 100g
Chickea miso 35g
Lime zest and juice (2)
Hot English Mustard 1 Tbsp
Dijon mustard 1 tsbp
Brown sugar 100g
Crushed garlic, 2 cloves
Pomegranate molasses 50g
Olive oil 100g
Method:
Place brown sugar in pan and melt sugar until it starts to caramelize. Add water, tamari, mustards, pomegranate molasses, garlic and miso. Cook out slowly for about 10 mins till it reduces by 1/3. Add lime juice, lime zest and olive oil and set aside.
Aged tahini:
Tahini 100g
Minced garlic, 1 clove
Lemon juice 25g
Water 50g
Vegetable oil 25g
Chickpea miso 1 Tbsp
Chilli powder 1 pinch
Salt 1 tsp
Cumin powder pinch
Method: In a mixing bowl add all ingredients and whisk to combine.

Garlic oil:
Whole garlic cut in half, 3 heads
Vegetable oil 200 ml
Method: Place garlic in pot with oil and warm up in pot till it reaches no higher than 130 degrees, let in cook for 1-2 hours or until the garlic is soft. strain off garlic and reserve for another use, oil can be stored in fridge for up to 1-2 months.

Ras el hanout:
Sweet Paprika 1tsp
Cumin powder 1/2tsp
Fennel seeds ½ tsp
Turmeric 1 tsp
Cayenne pepper pinch
Pinch of All spice
Sea salt flakes (murray river) 1 tsp
Cinnamon powder 1 tsp
Black cardamom powder 1 tsp
Method: Mix all spice ingredients together

Plate up:
Place cabbages on a plate still on the skewers, spoon over chickpea sauce, and
sprinke with ras el hanout all over the cabbages.
Serve aged tahini on the side in a ramekin for presentation.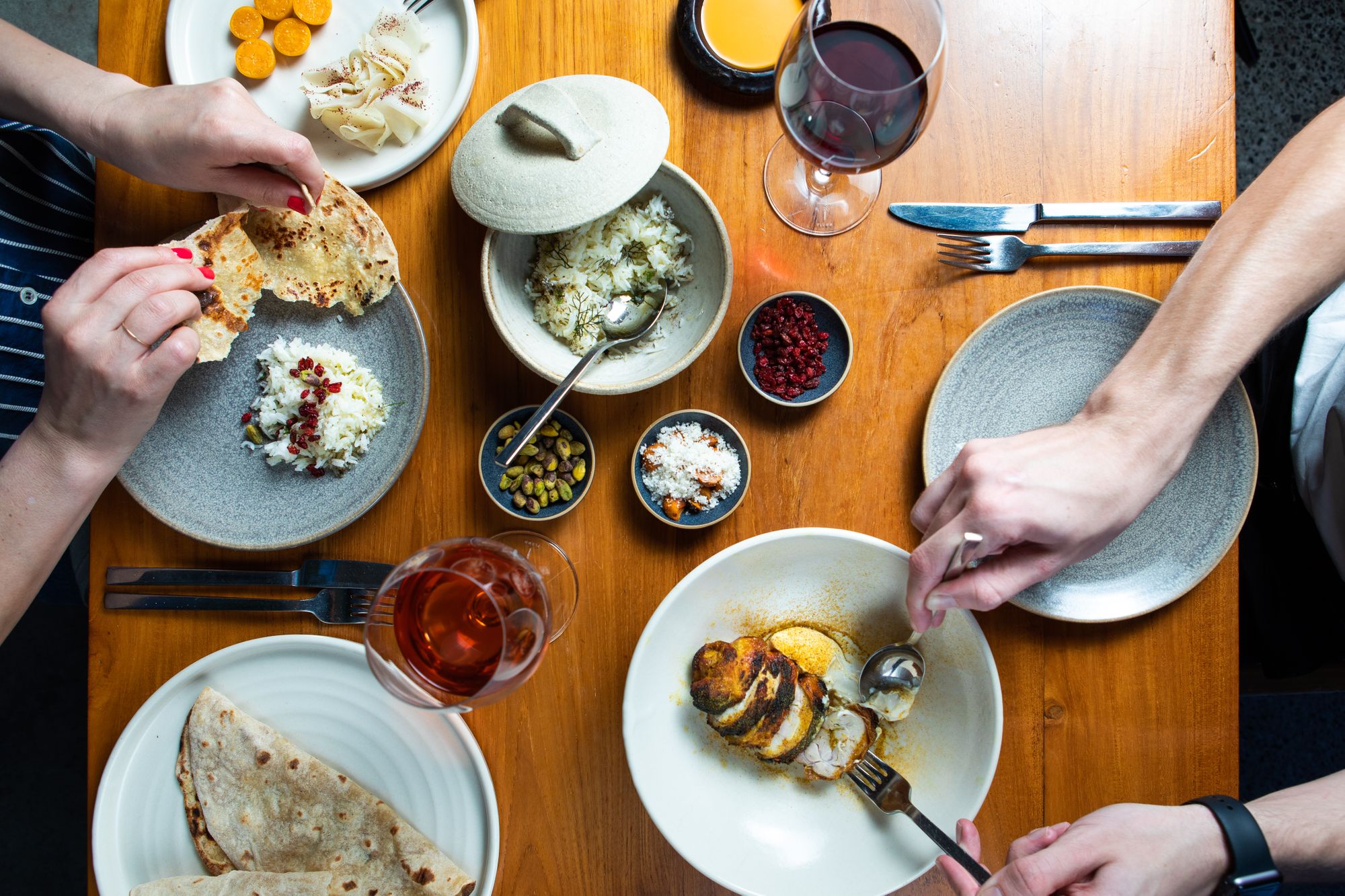 Gerard's Bistro
14/15 James St, Fortitude Valley QLD 4006, Australia