Cornish Game Hen. A Taste Of Arnaud's With Chef Tommy DiGiovanni.
Meet Chef Tommy DiGiovanni, the Executive Chef of Arnaud's Restaurant in New Orleans. Learn how to make one of his favorite recipes!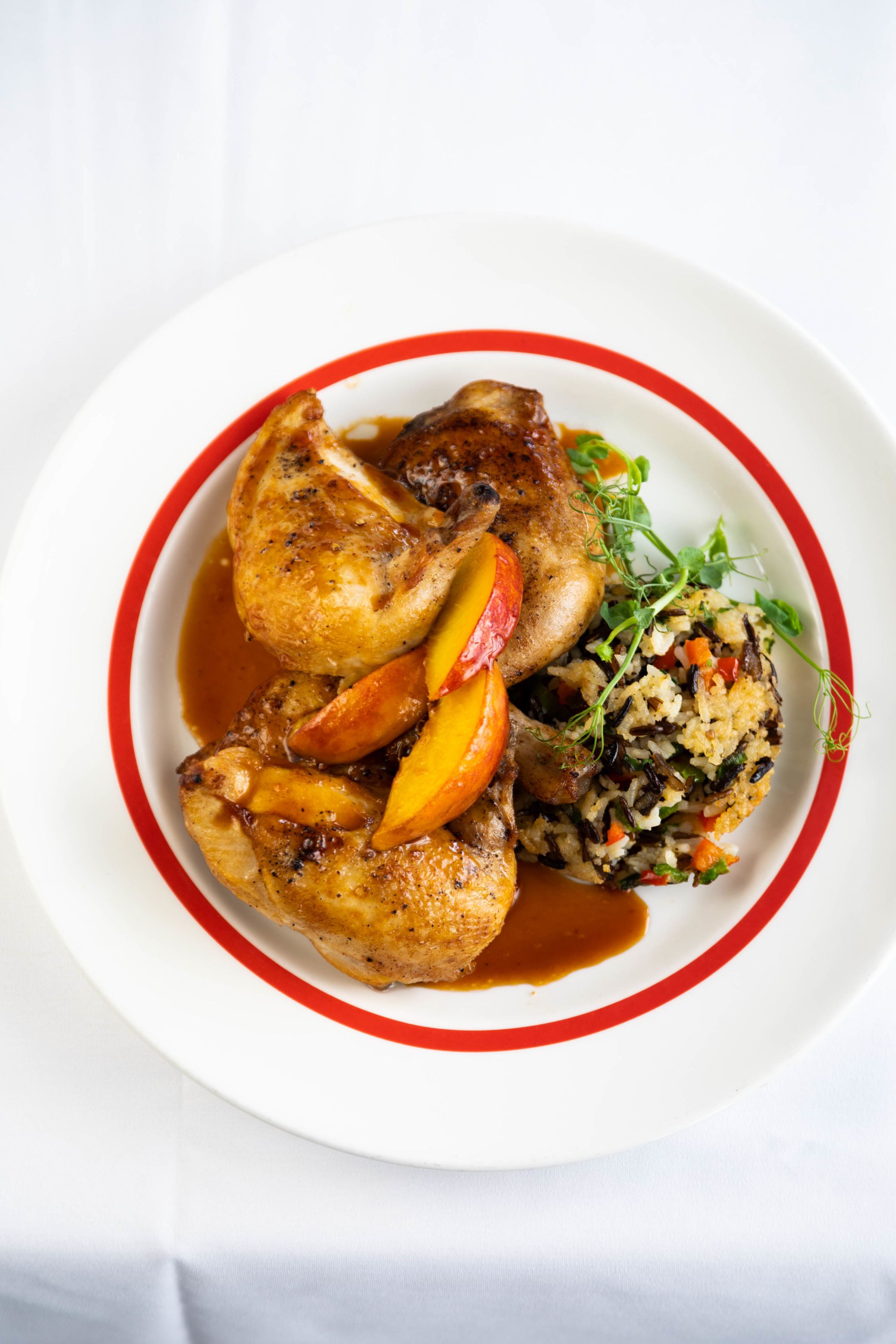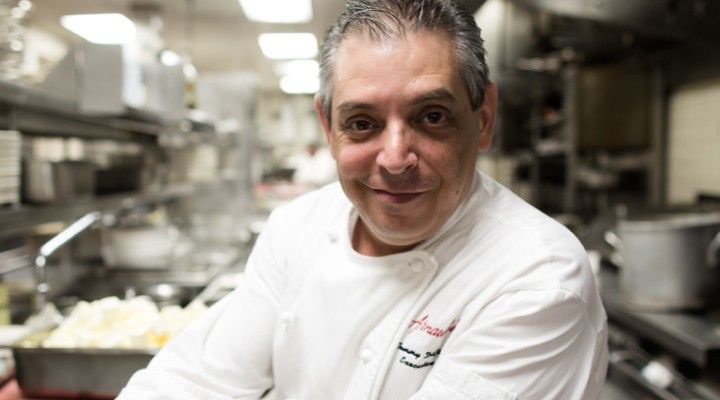 Chef Tommy DiGiovanni is the Executive Chef of Arnaud's Restaurant in New Orleans. The restaurant was established in 1918 by French wine salesman Arnaud Cazenave who wanted to open a restaurant "with a commitment to serving high-quality Creole cuisine". In 1978, the Casbarian family purchased the restaurant, and they remain owners to this day. Arnaud's is currently operated by the fourth generation of the family, Katy and Archie Casbarian, along with their mother Jane. We asked Chef Tommy DiGiovanni to share one of his favorite recipes from the Arnaud's summer menu along with a few questions to learn what drives him as a chef.
What do you like to cook and why?
"I like to cook almost anything classic French. I grew up in the business and my biggest inspiration was my first Chef, Andre LeDoux, of the Fairmont Hotel in New Orleans. I apprenticed at the Fairmont Hotel, where most of my mentors were French. They trained me exceptionally well."
What is your best cooking tip?
"My best tip for readers is to prepare anything that can be prepped ahead of time beforehand. "Mis en place" is so important."
What is one thing you would change about the restaurant industry if you were king for a day?
"If I were king of the restaurant industry for a day, I would ensure that all the latest gadgets, equipment and other supplies were readily available for the Back of the House and Front of the House."
What are your favorite dishes to cook on your current menu?
"One of my favorite dishes to cook from our current menu is also one I always recommend to diners. The filet au poivre features tenderloin of beef crusted with black peppercorns and topped with a brandy glacé. And for non-meat-eaters, I suggest the black drum Pontchartrain. Black drum is a firm white fish that pairs well with succulent jumbo lumps of blue crab. It really showcases the best our local waters have to offer."
Why did you choose this recipe to share?
"I chose to feature the Cornish Game Hen, with wild rice cakes and peach gastrique, from our summer special menu. It's one of three entrée options available on the table d'hote menu, available now through August 31. The textures and flavors of the dish come together nicely, and diners seem to agree. It's one of the most ordered dishes from our summer menu. We offer another preparation of Cornish Game Hen on our a la carte menu, as well."
Recipe: Cornish Game Hen with Wild Rice Cake and Peach Gastrique
All recipes by Chef Tommy DiGiovanni
(Makes 1 serving)
Ingredients:
Clarified Butter Oil - One tbsp
Cornish Game Hen - One each
Kosher Salt - One pinch
Black Pepper - One pinch
Wild Rice Cake (see recipe below) - One each
Peach Gastrique (see recipe below)
Peach Slices - Two each
Thyme Sprig - One each
Method of Preparation:
Cut the hen in ½
Heat the butter oil in 10" sauté pan over medium-high heat
Salt and pepper both sides of the hen and place it skin-side down in the pan. Cook until lightly golden, then flip it over and cook until golden.
Transfer to a 450 degree (F) convection oven and bake for 12-15 minutes until done.
Remove from the oven, and remove the rib cage and thigh bones; cut into quarters.
Center the rice cake on a dinner plate, then neatly place the Cornish hen around the cake.
Spoon the gastrique over the hen.
Place one peach slice over each breast and the thyme sprig over the rice cake. Serve immediately.
Peach Gastrique Recipe
Yield: 12 Servings (or 24 ounces)
Ingredients:
Peaches, peeled and diced - Six each
Sugar, granulated - Two cups
Red Wine Vinegar - Two cups
Glace de Viande - 1 ½ cups
Method of Preparation:
Combine the peaches, sugar and vinegar in a two-quart sauce pot and cook over medium heat until the sugar is dissolved and the liquid is reduced by a third.
Add the Glace and reduce by a third until the sauce coats the back of a spoon.
Strain through a chinois and lightly mash the pulp into a one-quart bain-marie.
Allow the cool. Cover with plastic film, label, date and refrigerate until ready for use.
Wild Rice Cake Recipe
Yield: 4 Cakes (or 13 ounces)
Ingredients:
Wild Rice, pre-cooked - ½ cup
Jasmine Rice, pre-cooked - 1 ¼ cups
Red Bell Pepper, small dice - ¼ cup
Green Onions, sliced - ¼ cup
Kosher Salt - One pinch
Black Pepper - One pinch
Clarified Butter Oil - One ounce
Method of Preparation:
Place all of the ingredients, except the butter, in a one-gallon mixing bowl.
With latex gloves on, knead everything together until sticky and binded.
Spoon the mixture in a ¾ cup measure to form round cakes.
Heat the butter in a Teflon pan over medium-high heat, then sauté the cakes until light brown. Flip them over and cook until light brown.
Remove from the heat and transfer the cakes to a parchment paper-lined sheet pan.
Keep warm until ready for use.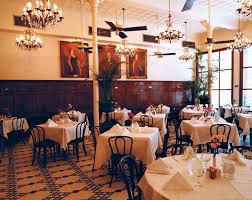 If you live in New Orleans or are visiting soon, check out Arnaud's! Until August 31st, the restaurant is offering a special summer menu.
Arnaud's Restaurant
813 Rue Bienville, New Orleans, LA70112