Empanadas De Flor De Calabaza. A Taste Of Nopalito With Chef Gonzalo Guzman.
Meet Chef Gonzalo Guzman the Chef/Co-owner of Nopalito in San Francisco. Learn how to make one of his favorite dishes - Empanadas De Flor De Calabaza!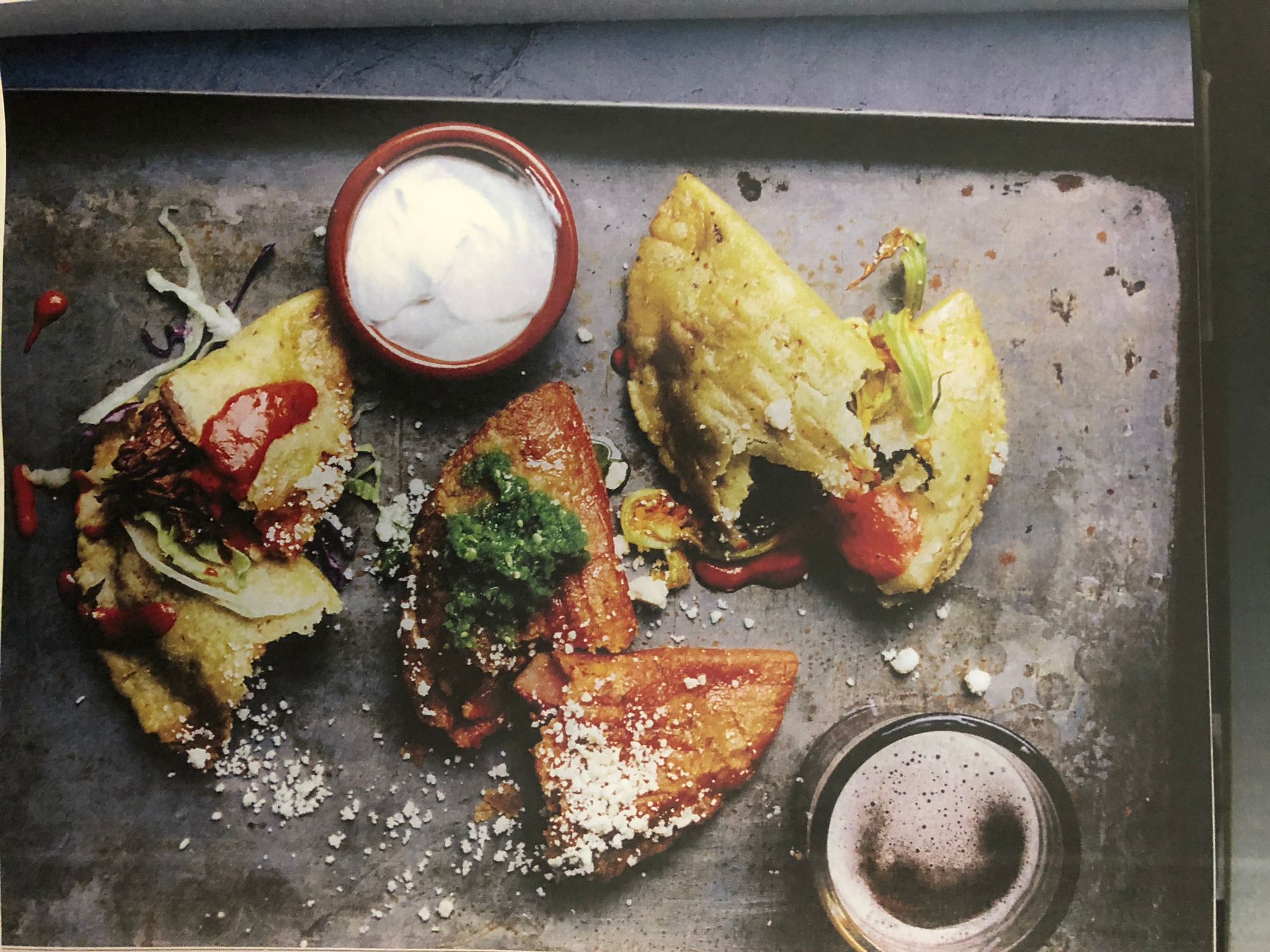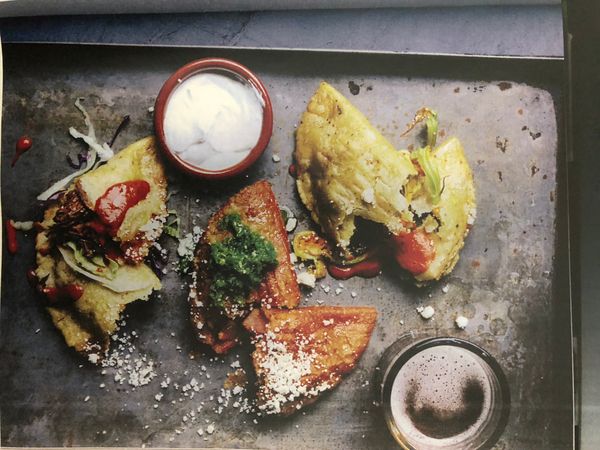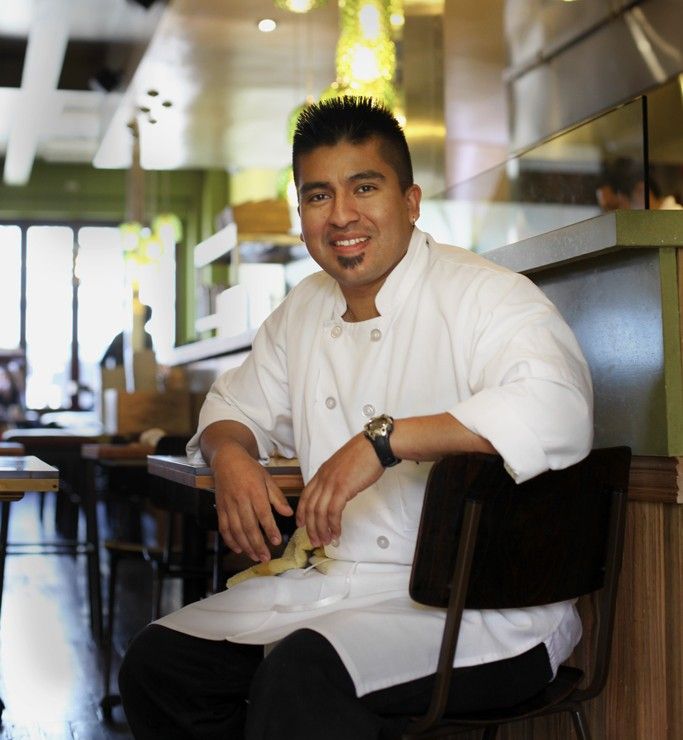 Chef Gonzalo Guzman is the Chef/Co-owner of Nopalito Restaurants in San Francisco, which currently includes two locations. They offer a menu of authentic Mexican dishes, which showcase and incorporate "local, organic and sustainable ingredients". To learn what drives Chef Gonzalo, we asked him what he likes to cook, his best cooking tip and to share one of his favorite recipes.
What do you like to cook and why?
"I didn't choose to become a chef; it just kind of happened. At first, I just needed to get a job, but little by little, I fell in love with it. Laurence Jossel was a big part of my inspiration to become a chef. I've worked with him since my first job in a kitchen, and he has always pushed me to do things I did not think I was capable of doing.
I like to cook with Corn Masa because it allows me to create different dishes. Masa is so versatile that it can be used for everything, from a very simple tortilla to a base for stews or sauces and even beverages. I like to cook this style of food because it makes me feel close to my culture and allows me an opportunity to showcase a small part of what Mexican food is."
What is your best cooking tip?
"I think my best tip would be to not overcomplicate your dishes. A lot of the time, we think too much, trying to make something taste or look good, and we end up using more ingredients or adding in more steps that we don't need. Keep it simple."
What would you like to change in the restaurant industry?
"I would like to change the way people think about, see and perceive Mexican food. I've already started to see this change, and that makes me very happy. I would also like to reach places where people do not know much about Mexican cuisine and bring it to them."
What are your favorite dishes to cook on your current menu?
"Anything that comes with corn, so people get to taste what really good corn tastes like. The Carnitas would be one of my favorite dishes for people to try. Our carnitas are not your traditional carnitas, but you will definitely fall in love with them! Another one of my favorite dishes would be our Huarache de Huitlacoche as it uniquely represents the cuisine of southern Mexico."
Why did you choose this recipe to share?
"I chose the Empanadas de Flor de Calabaza because it shows a unique way to cook with masa and you can't beat the crunch once they are fried. This dish also represents the traditional empanadas that I grew up eating, so they are close to my heart."
Recipe: Empanadas De Flor De Calabaza
(Fried Empanadas with squash blossoms - Makes 8)
This recipe is from the Napalito Cookbook, available for sale on their website.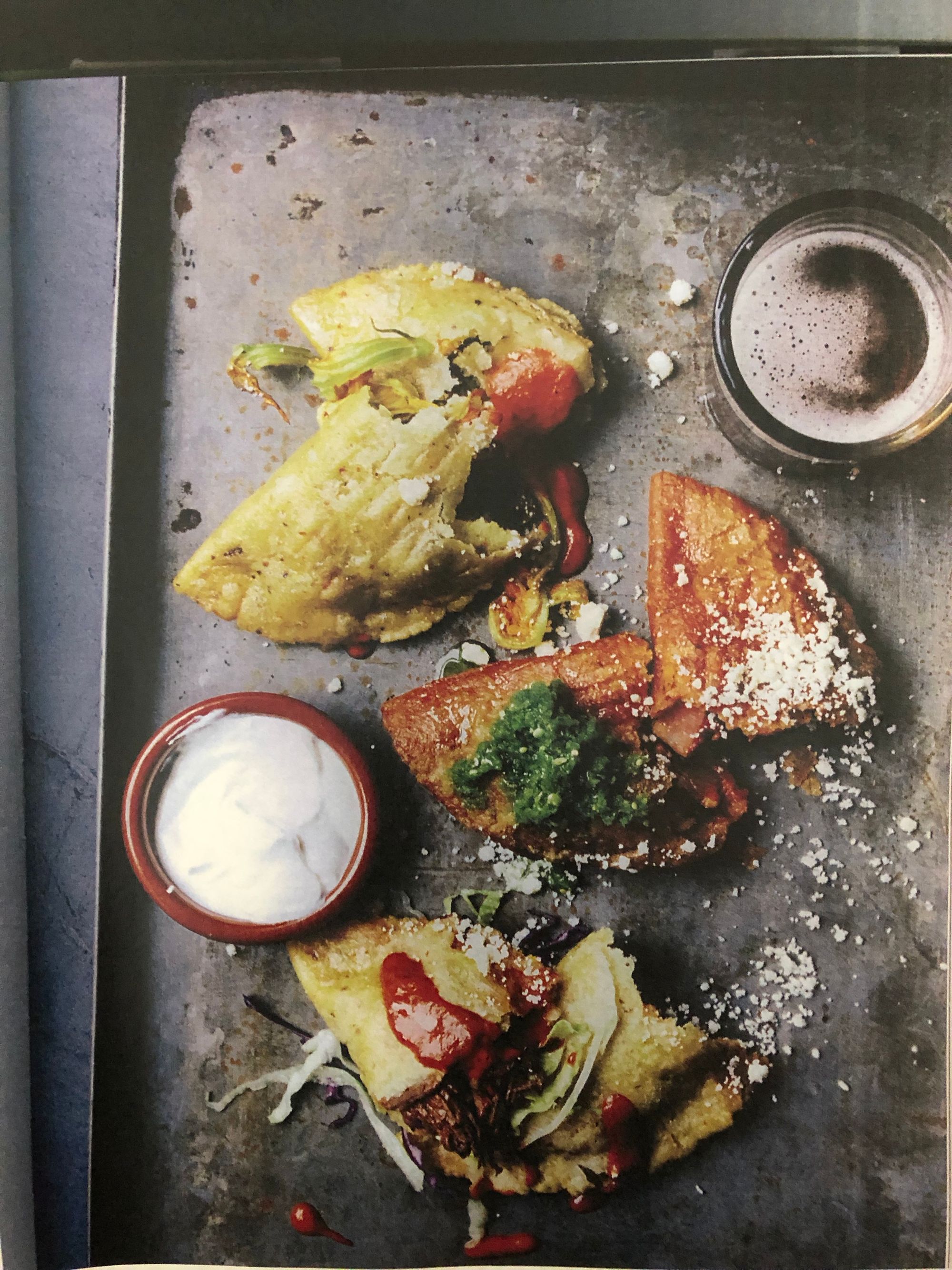 Ingredients:

Filling:
1/4 cup extra-virgin olive oil
1/2 white onion, finely chopped
1/2 jalapeno, finely chopped
1 medium zucchini, finely diced
6 squash blossoms, rinsed, dried, and quartered
Kosher salt and freshly ground black pepper
Salsa:
1/2 cup extra-virgin olive oil
6 fried chiles de arbol, steamed and seeded
3 Roma tomatoes, coarsely chopped
Kosher salt and freshly ground black pepper
Masa:
2 cups Masa (Make your own or store bought)
2 tablespoons lard or softened unsalted butter
1/2 teaspoon baking powder
For Frying and Serving:
2 cups rice bran oil or canola oil
Thinly sliced green cabbage
Crumbled queso fresco
Chopped fresh cilantro leaves
Directions:
To make the filling, in a large pot or Dutch oven, heat the olive oil over medium heat. Add the onion and jalapeno and cook, stirring occasionally, until the onion is translucent, about 3 minutes. Add the zucchini and cook, stirring occasionally, until tender, 3 to 5 minutes. Add the squash blossoms and cook for 1 minute. Season to taste with salt and pepper.
To make the salsa, in a medium skillet, heat the olive oil over medium heat. Add the chiles and fry until lightly browned, about 30 seconds. Stir in the tomatoes and cook until thickened slightly, about 10 minutes; season with salt and pepper. Transfer to a molcajete or a blender, and grind or blend until smooth. Taste and adjust the seasoning as necessary.
In the bowl of a stand mixer fitted with the paddle attachment, mix the masa with the lard and baking powder until well combined (alternatively, you can stir the ingredients by hand in a large bowl, but the mixer will produce a lighter, airier masa).
To form the empanadas, divide the masa into 8 equal balls (2 ounces each). One at a time, using a tortilla press lined on the top and bottom with plastic wrap, flatten each ball into a round tortilla. (Alternatively, you can place each ball of masa between two sheets of plastic wrap and roll it out with a rolling pin.) Place 1/4 cup of the filling on one half of the tortilla. Fold the opposite half over to form a half moon shape, and pinch the edges together to seal. Repeat with the remaining masa and filling.
Set a plate lined with paper towels next to the stove. In a large deep skillet or saute pan, add enough oil to reach 1 inch up the sides, and heat over medium heat until shimmering. Add the empanadas, in batches if necessary to avoid crowding, and fry, turing once, until golden brown on each side, about 6 minutes total. Using a slotted metal spatula, transfer to the prepared plate to drain some of the oil.
Serve hot with the salsa, cabbage, queso fresco, and cilantro.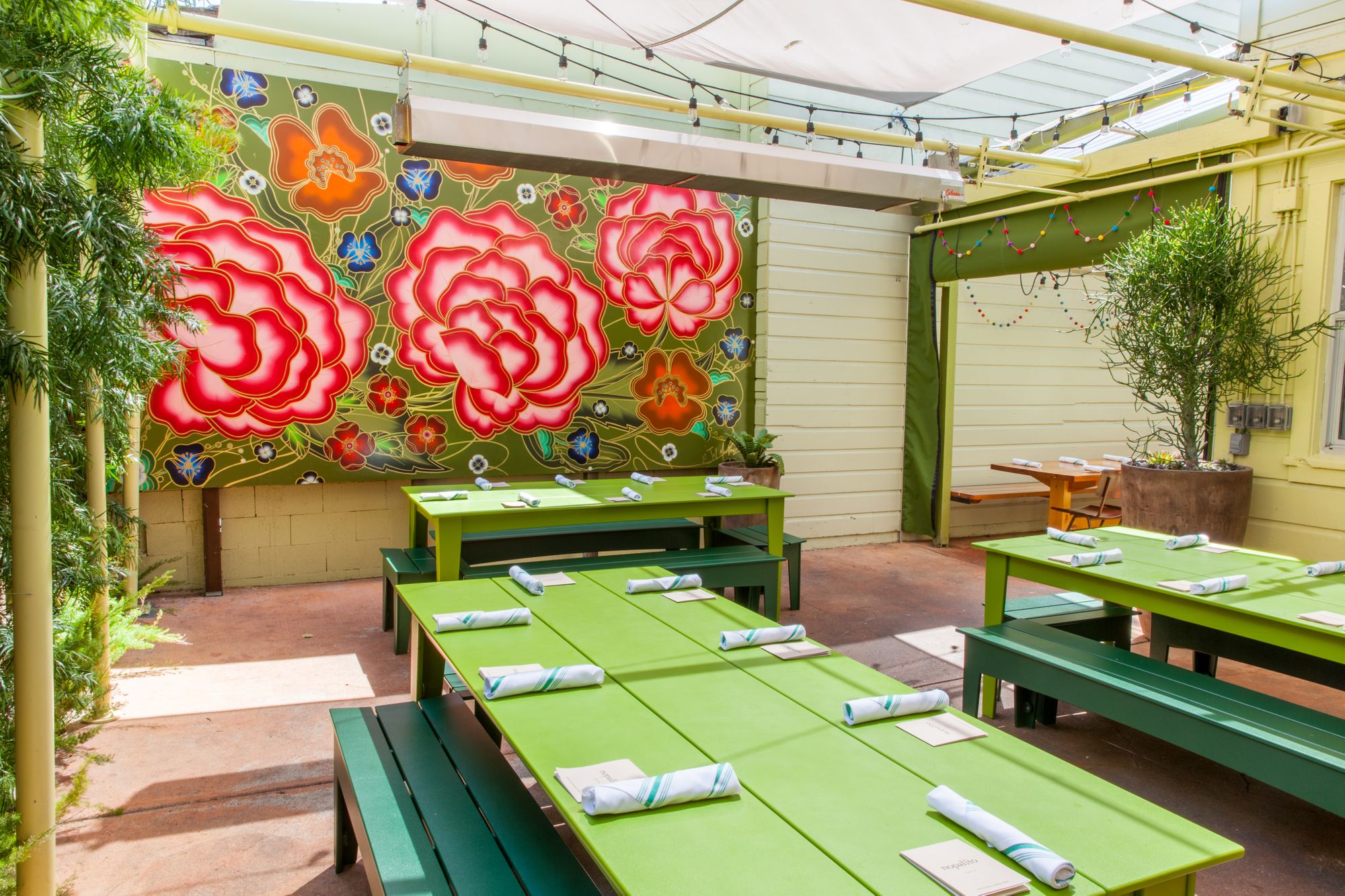 Nopalito Restaurant
306 Broderick Street, San Francisco and 1224 9th Avenue, San Francisco