Los Angeles
Is This The Ultimate American Burger? A Taste Of Preux and Proper With Chef Sammy Monsour
Chef Sammy Monsour is the Executive Chef of Preux & Proper in LA. Learn what drives him as a chef and learn how to cook one of his favorite dishes.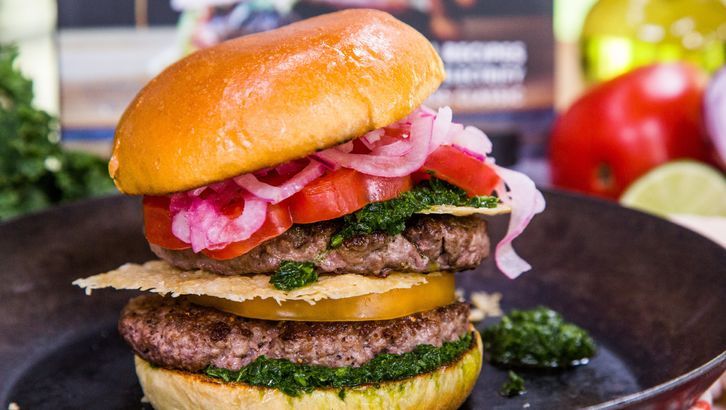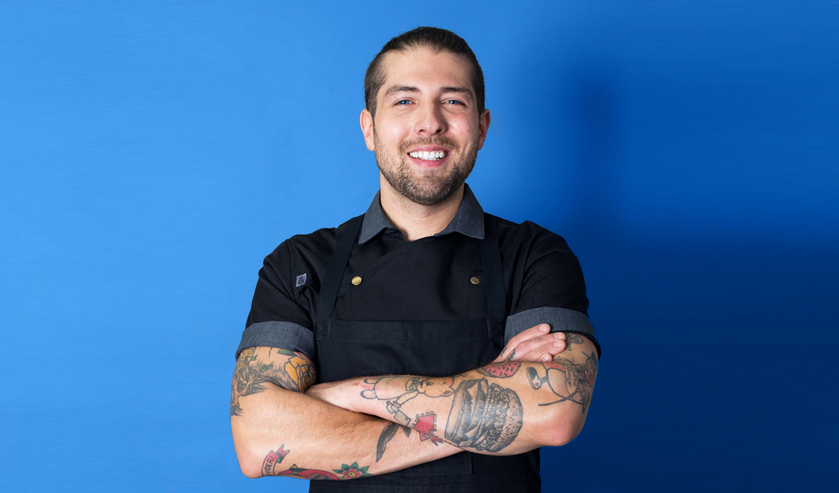 Sammy Monsour is the Executive Chef of Preux and Proper Restaurant in Los Angeles. Preux and Proper brings a taste of 'the South' to LA. They describe their menu as, "It's like your grandma's food went to school, traveled around the world, and came back to you beautifully plated with one hell of a story to tell".  The restaurant prides itself on sourcing their ingredients in a sustainable way from a wide range of farmers, ranchers and fisherman. To learn what drives Sammy, we asked him a few questions and to share one of his favorite recipes.
What do you like to cook and why?
"My passion for food began early on, and roots from a childhood spent cooking alongside—and eating with—my Pops. In fact, as far back as my memory goes, food has been the most exciting thing in my life. As a child, I would wake up at midnight and sneak out of my bedroom so I could greet my Pops as he came home from work. At age thirteen, I began working at my folks' restaurant in Chapel Hill, North Carolina (Bud & Eb's). My folks' joint was an American Bar & Grill known for its funky Southern spread, spanning cuisines from the Carolinas all the way down to Texas, with a big pit-stop in New Orleans. This was where I learned to cook the classics, like Crawfish Étouffée, Barbecued Pork, Red Beans & Rice, Cuban Sandwiches, Smoked Andouille Plates, Fried Fish, Tortilla Soup, Cajun Crab Cakes, Pop's Burgers, Mommy's Apple Crisp and so much more. The only frills were on the toothpicks. It was down-home cooking; true grit American food. Food that I still love to cook, eat and serve to this day."
What is your best cooking tip?
"Cook with intuition. Focus on flavor."
What is your favorite dish to cook on your current menu?
"Our charred octopus served with crispy weiser fingerlings, anchovy remoulade, mustard frills and a blood orange mojo. I believe it represents what we're trying to do at Preux & Proper. I believe that chefs have a great responsibility to the people we feed and the environment from which we source our food. Sustainability has been the guiding light throughout my career. It's given my life's work great purpose and continues to keep me challenged. It's allowed me to continue learning from great chefs, professors, scientists, farmers and fisherman; while working with world-class organizations."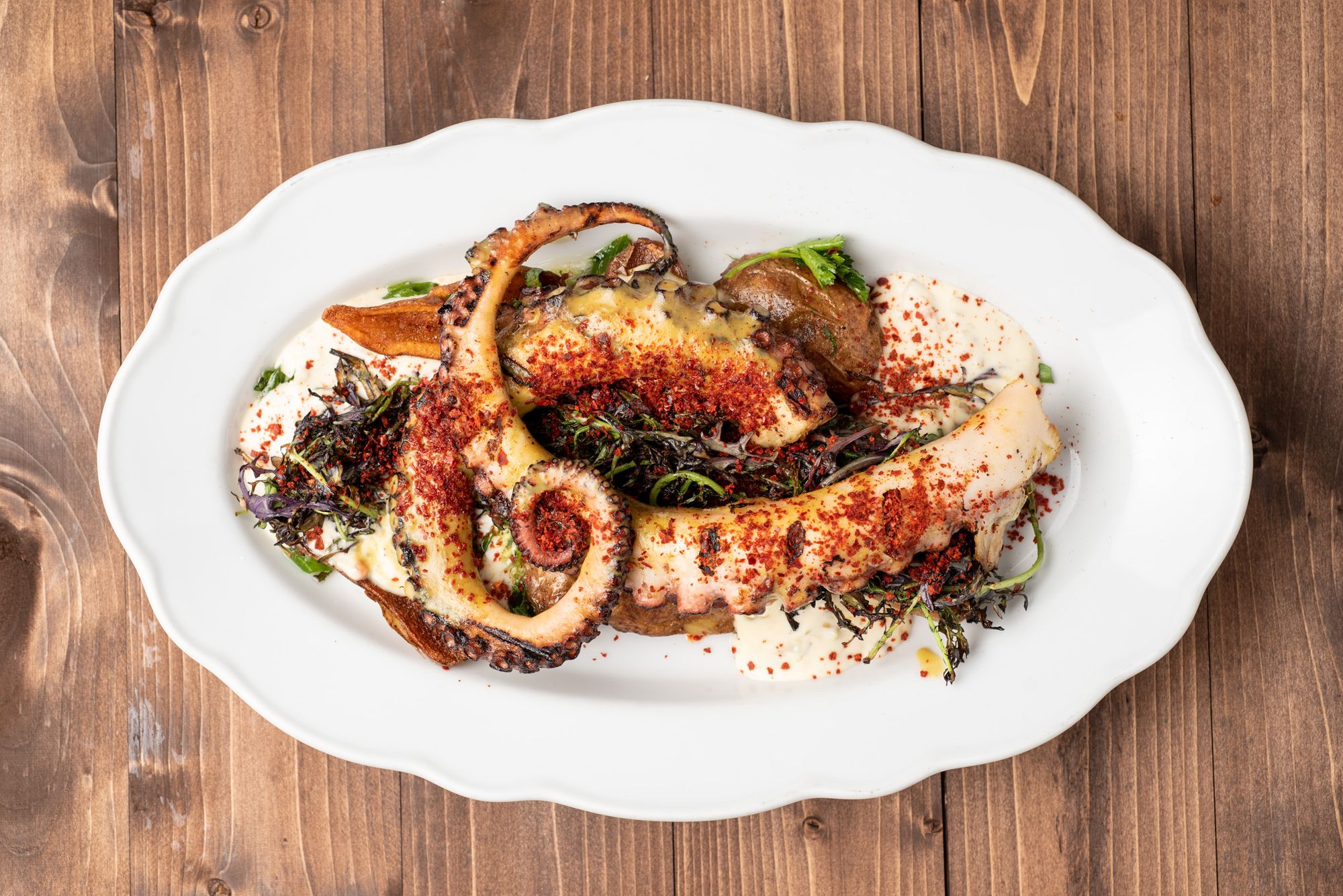 Recipe: Ultimate Burger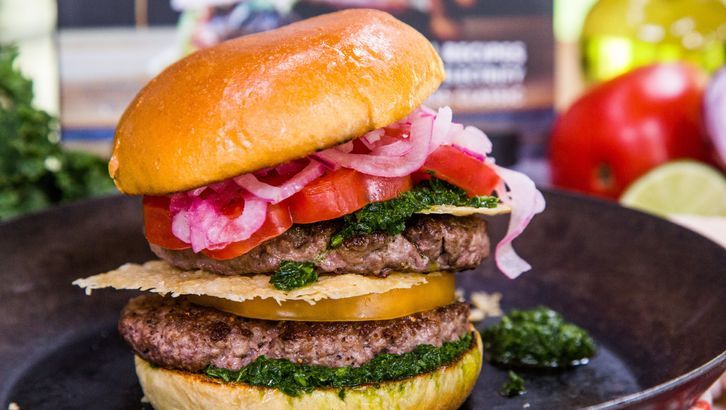 This recipe is from Chef Sammy's cookbook 'American Burger Revival'
5oz Beef Patty:
Press 5oz. burger patties using fresh ground beef, season with kosher salt and cracked black pepper.
Sear patties in a cast iron skillet over medium-high heat.
Flip burger and while at the stove, get brioche bun toasting in butter (in a separate cast iron skillet that is on medium heat.
Remove burger and bun from skillets. Place burger on a sheet tray lined with a roasting rack to quickly rest while burger assembly begins.
Quick Pickled Red Onions:
1 red onion, 1 lime, juice and zest, Kosher salt and freshly cracked black pepper, to taste
Using a mandolin or an extremely sharp knife, cut onion in half and shave paper-thin.
Toss onions in a bowl with lime juice and zest. Work ingredients together with your fingers until all the sliced onions are coated. Season to taste with salt and pepper.
Refrigerate until onions are a bright pinkish-purple and somewhat translucent, about 3 hours.
Raw Kale Sofrito:
8 kale leaves (stems removed), roughly chopped, 1⁄4 cup fresh parsley, roughly chopped,1⁄4 cup fresh cilantro, roughly chopped, 2 tablespoons fresh dill, roughly chopped, 2 tablespoons fresh mint, roughly chopped, 2 tablespoons freshly squeezed lemon juice, Zest of 1 lemon, 1⁄4 cup extra virgin olive oil, Kosher salt and freshly cracked black pepper, to taste.
Place all ingredients in food processor and pulse until finely chopped but still somewhat coarse. (It's a lot easier to get the desired consistency when placing everything in the processor already roughly chopped.
Season to taste with salt and pepper and spread it over your burger bun.
Smoked Heirloom Tomatoes:
Special equipment required: Smoking gun
2 heirloom tomatoes, sliced 1/3-inch thick, 11⁄2 teaspoons good quality sea salt.
Lay tomatoes on a sheet tray and cover tightly with plastic wrap.
Peel back one corner and place smoking tube inside.
Wrap plastic around tube so no smoke can escape the chamber you have just created.
Stoke gun and generate smoke for 15 seconds. Quickly remove tube and lock in smoke by sealing tray with plastic. Allow tomatoes to cold smoke for 2 minutes. Repeat.
Season with sea salt and stack them high on your burger.
King Frico:
11⁄2 cups Parmigiano-reggiano (about 6 ounces), freshly grated by hand.
Preheat the oven to 375. Line a baking sheet with a 16-inch by 11-inch silicone baking mat or parchment paper.
Make 6 piles of cheese on the baking mat, measuring 3 inches in diameter. (We use a 1⁄4-cup measuring cup for portioning.)
Leave an additional 11⁄2-inch radius around each pile to accommodate them when they melt.
Bake until deep golden brown, about 6 to 10 minutes.
Allow fricos to cool for 20 minutes before handling.
Using an offset spatula or spoon, remove the cooled discs and place on burger.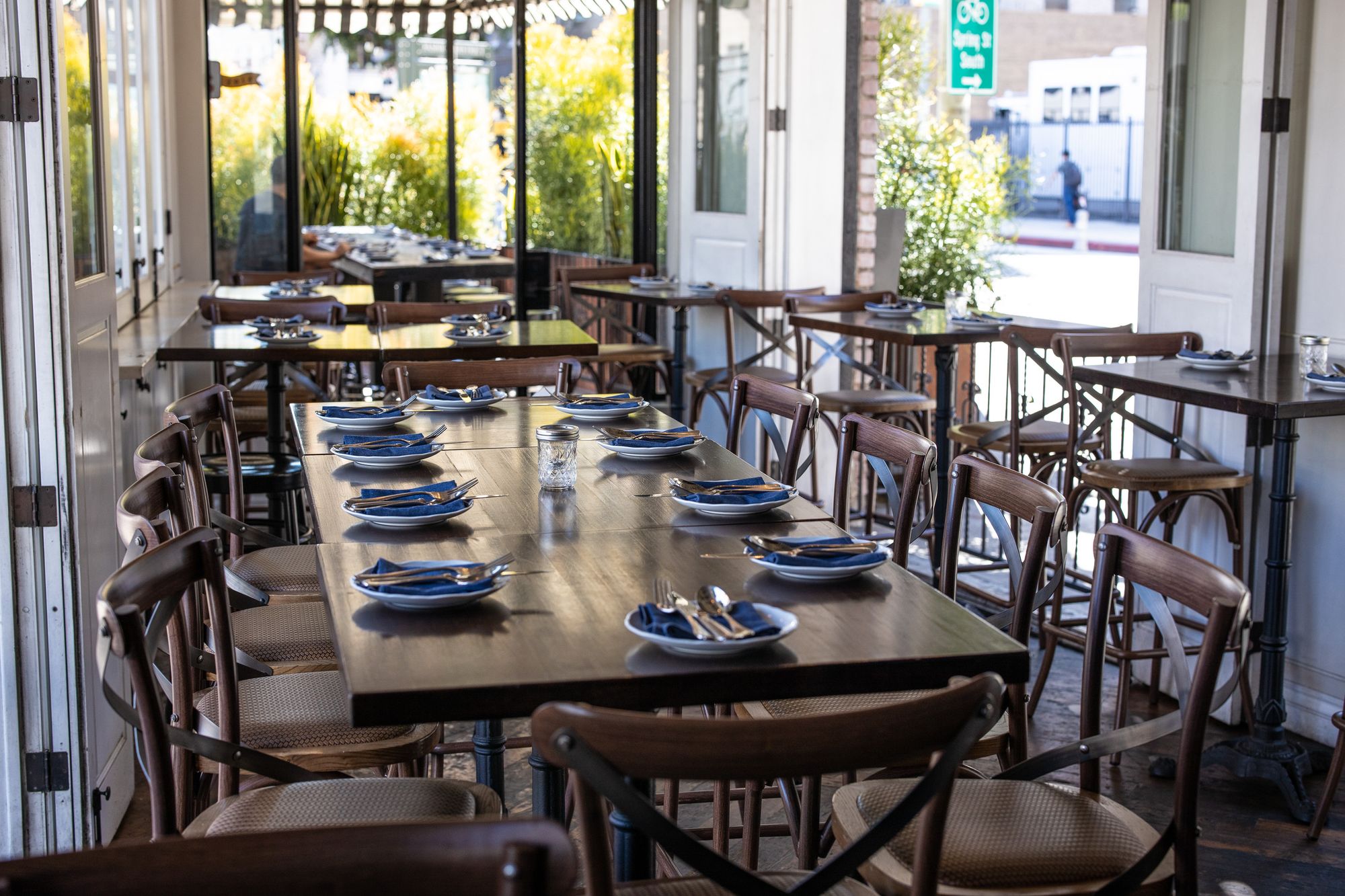 Preux and Proper
840 S Spring St, Los Angeles, CA 90014, USA