Vancouver
Fried Chicken With Pickle Mayo And Dill Powder. A Taste Of Burdock And Co With Chef Andrea Carlson.
"Fried chicken with pickle mayo and dill powder is a staple dish that has stayed on the menu since the beginning of Burdock and Co. It is our most popular dish."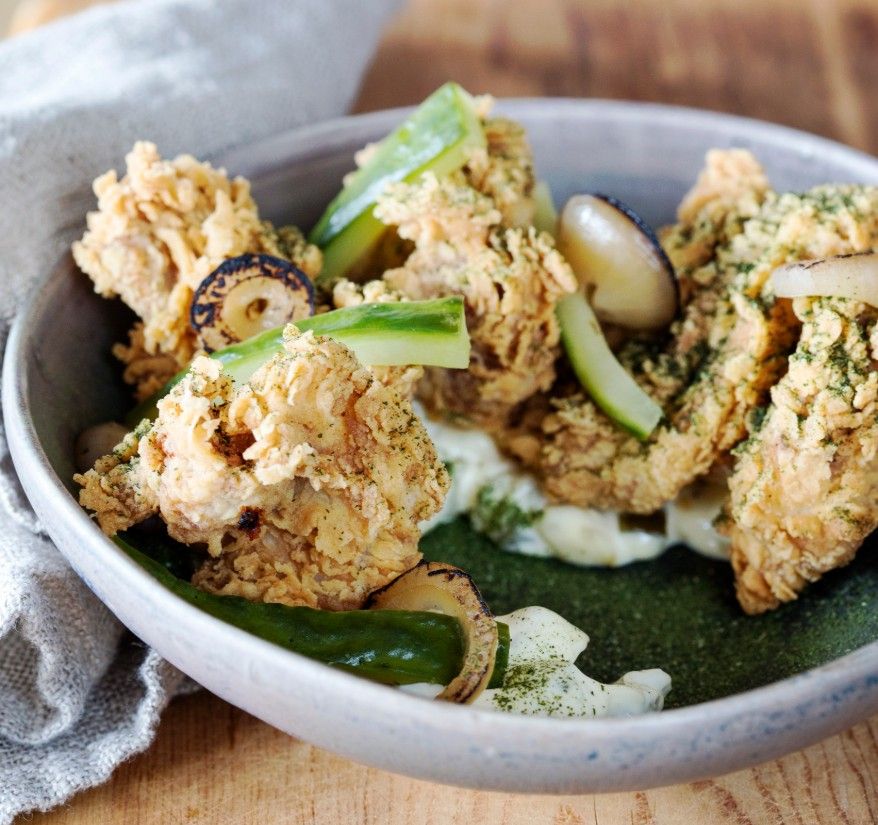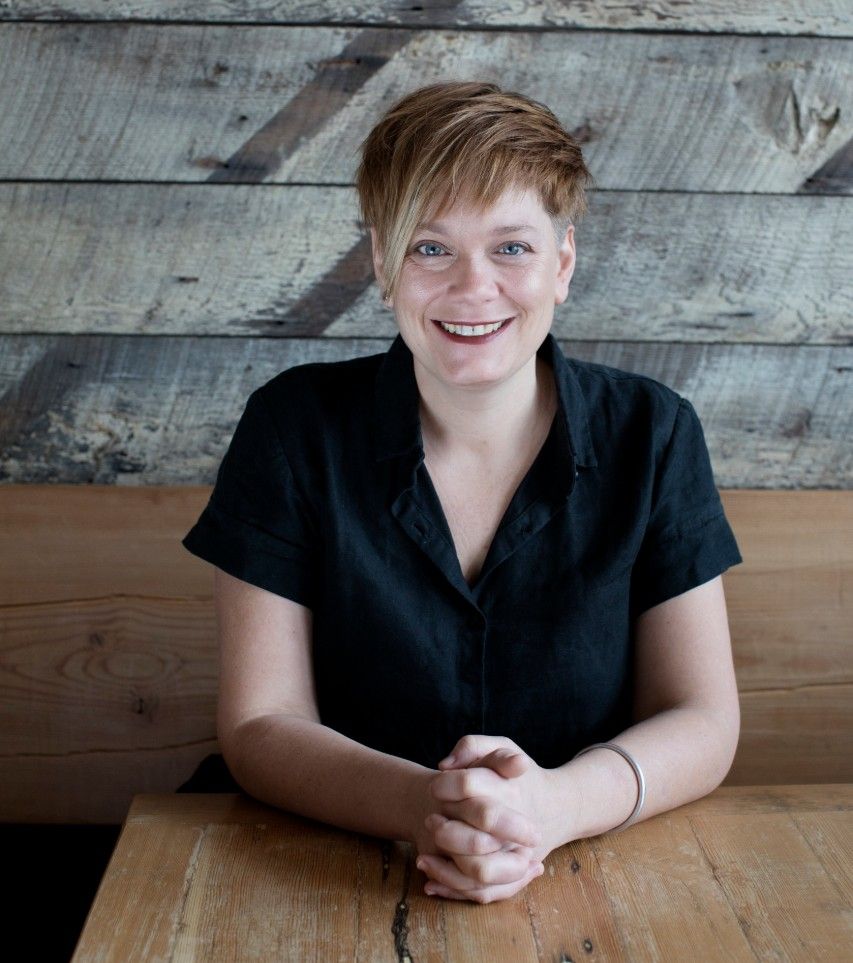 Andrea Carlson is the award-winning chef and owner of Burdock and Co. restaurant. The restaurant opened in 2013 and is located in Vancouver's Mount Pleasant neighborhood. They offer a menu featuring locally and sustainably sourced dishes that utilises the best ingredients from the Canadian Pacific Northwest. Chef Andrea has recently completed and launched the Burdock and Co. cookbook, which features all of her favorite recipes. To get to know Andrea, we asked her a few questions and to share one of her favorite recipes from the cookbook.
What do you like to cook and why?
"I was 13 years old when I picked up Craig Claiborne's New York Times Cookbook. A ripple effect began as I explored classic recipes by Julia Child and Pierre Franey, such as chicken parmigiana and chocolate mousse. I joined Robert Clark's C Restaurant as a pastry chef and later sous chef. Clarke's philosophical approach to cooking and his drive to launch the Ocean Wise program resonated with me, it steered me onto the path of sustainability. I was really inspired by Alisa Smith and James MacKinnon's year-long 100-Mile Diet, so I launched the 100-Mile Tasting Menu, which featured only hyper-local foods and wines that were grown, raised, or processed within a 100-mile radius of the restaurant. There are many recipes that I enjoy cooking. One, in particular, is roasted chicken and mashed Sieglinde potatoes – with extra butter. It was one of the things my grandmother cooked - she had to have potatoes at every meal! This meal is my go-to when I am feeling nostalgic or in need of comfort."
What is your best cooking tip for readers?
"Don't be shy of using high enough heat for searing or getting a nice caramelization on foods. Follow your intuition. Trends are trends - ask yourself, does this make sense?"
What is one thing you would change about the restaurant industry if you had the power to change it?
"Just about everything. The long hours, the lean wages, the micro thin margins…."
What are you favorite dishes to cook on your current menu?
"The beauty of Burdock & Co is the evolving menu. The seasons change, as do the dishes. The menu reflects the abundance of regionally grown and foraged ingredients with cooking techniques that enhance the ingredient rather than overwhelm."
Why did you choose this recipe to share?
"Fried chicken with pickle mayo and dill powder is a staple dish that has stayed on the menu since the beginning of Burdock and Co. It is our most popular dish. It is even served on our weekly Monday series – Disco Dumplings."
Recipe: Fried chicken with pickle mayo, and dill powder
This recipe and many more are included in Burdock and Co. cookbook, which is available now.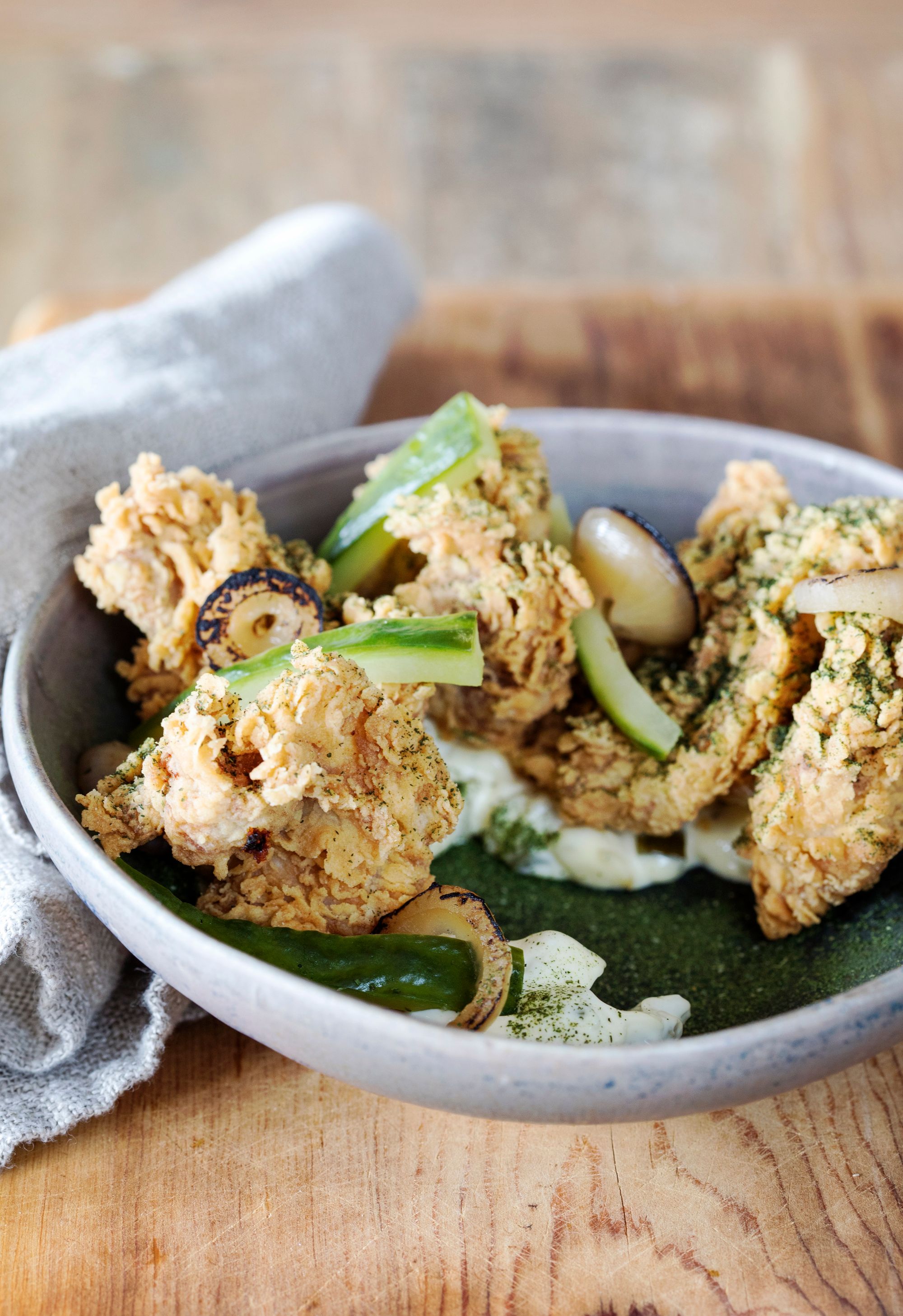 Serves two.
Ingredients:
12 oz chicken thigh, cut into 1.5 oz pieces
Chicken Breading:
1 cup buttermilk
1 ½ cups of all-purpose flour
1 tsp ground chili
1 tsp ground fennel
3 cups of vegetable oil (for frying)
Pickle Sauce:
¼ cup mayonnaise
¼ cup diced dill cucumber pickles
¼ cup diced and lightly blanched potato – keep slightly crunchy
salt and fresh ground pepper
Dill Pickle Powder:
1 tsp dried dill
¼ tsp citric acid
¼ tsp salt
Method:
Cut chicken into 1.5 oz pieces and brine in 10% solution for 90 minutes. Drain and set aside while making the sauce.
Mix mayo with potato and pickles, salt and pepper.
Heat the oil to 360. Bread the chicken by dredging in the flour then buttermilk then flour again.
Fry in the oil for 4-6 minutes until cooked through.
To make the dill powder, grind all the ingredients in a spice grinder to create fine powder and dust over the dish.
To serve, divide mayo onto two small plates, and top with the fried chicken.
Garnish with an additional julienne of dill pickle if you have any leftover.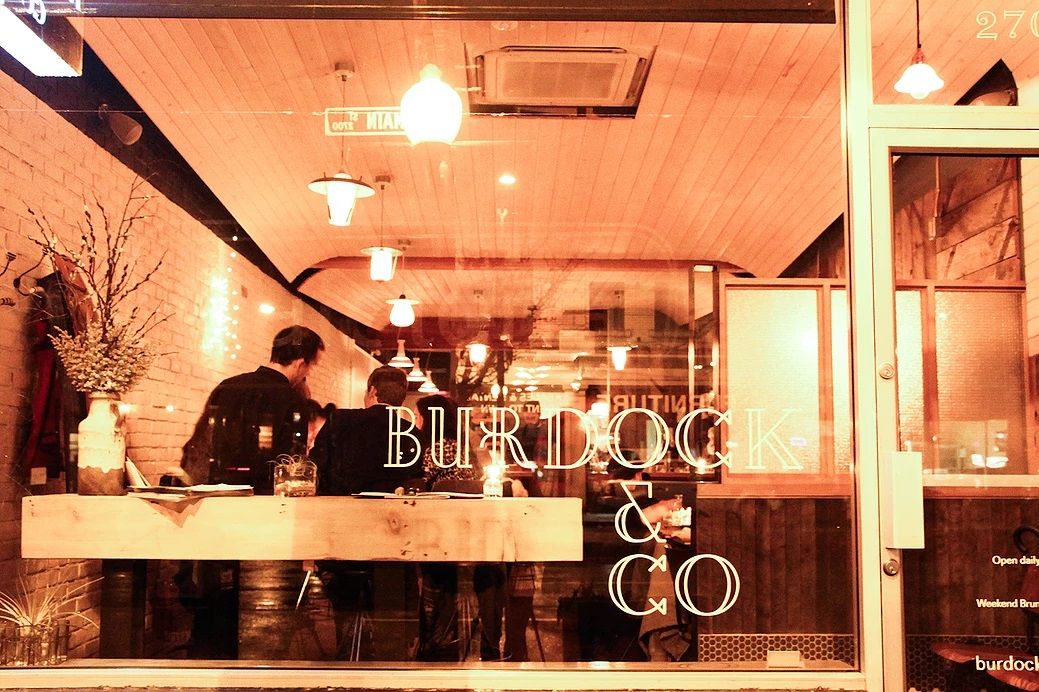 Burdock and Co.
2702 Main St, Vancouver, BC V5T 3E8, Canada
Website  .  Facebook  .  Twitter  .  Instagram