How to make General Tso's Chicken Sausage with Chef's John Vermiglio & Joe Giacomino.
"General Tso's Chicken Sausage is representative of our approach to food - it's familiar but presented in a playful and thoughtful manner, giving you a new perspective of something you might have had in another form."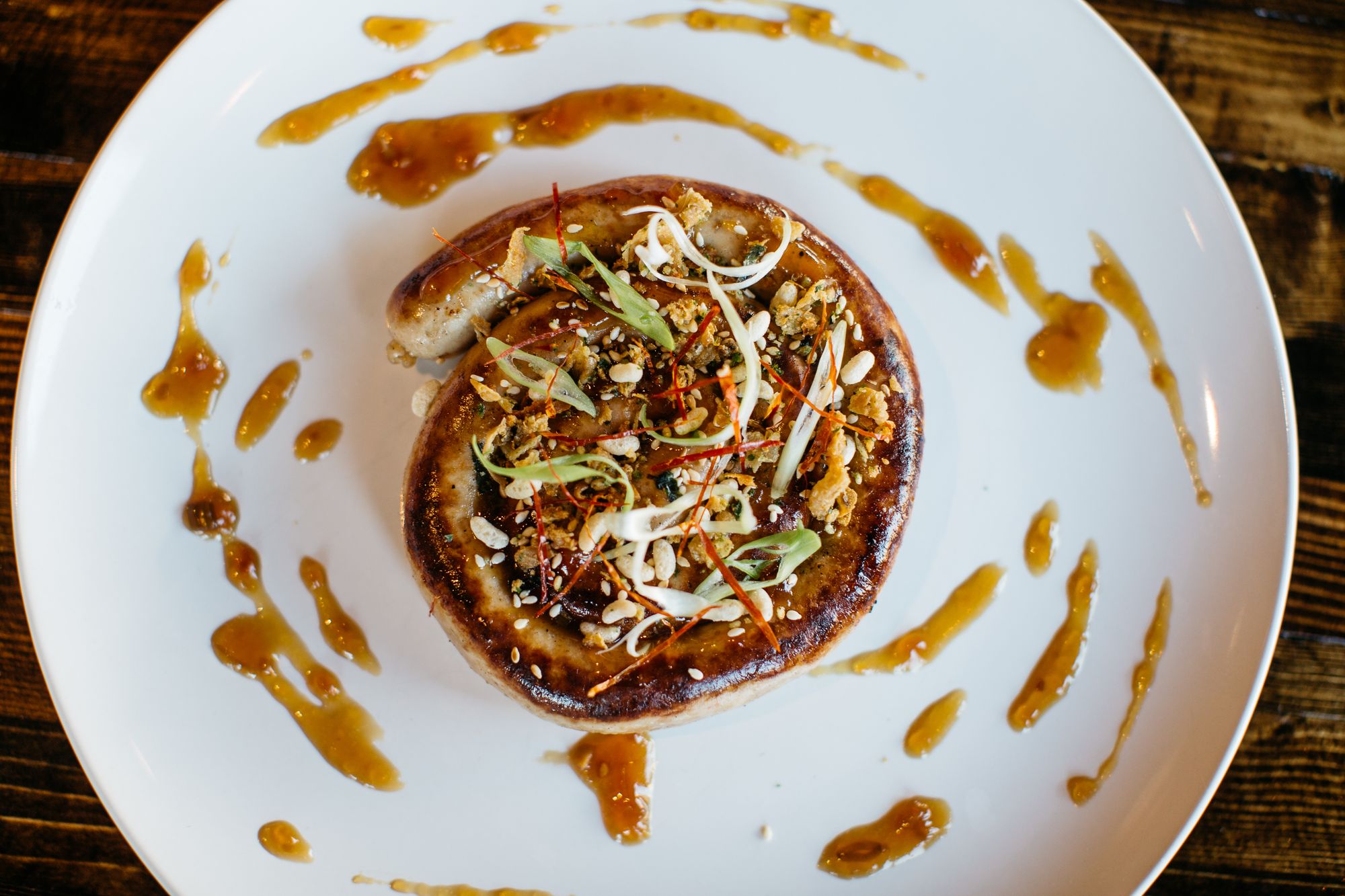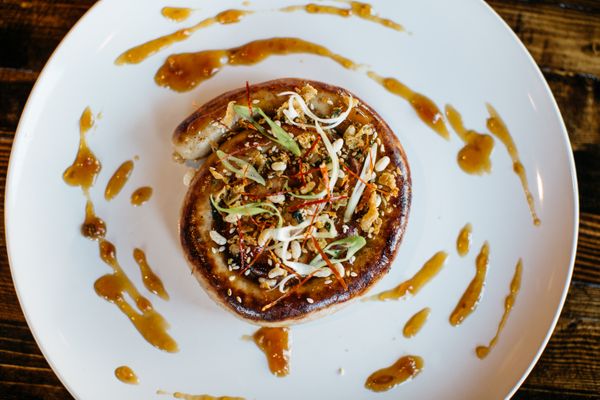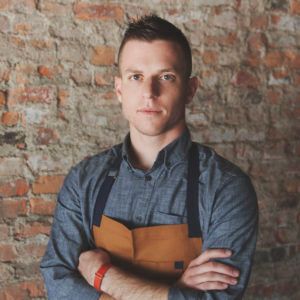 John Vermiglio and Joe Giacomino are the co-chefs at Grey Ghost Restaurant in Detroit, Michigan. The restaurant can be found in between the historic Brush Park and Midtown neighborhoods of Detroit, and is named after the "most notorious rum-running pirate on the Detroit River during the Prohibition Era". To get to know John and Joe better, we got them to share why they like to cook, their best cooking tips and to share one of their favorite recipes.
What do you like to cook and why?
John: I grew up with an extremely artistic and creative approach to life. When it became apparent, I likely wouldn't be able to support myself with my drawing or painting skills, I looked for a different muse: food. Cooking and the food which I put out are very much a reflection of my childhood, my travels, and my personal cravings. Combining these things has allowed me to showcase myself through my food; using a playful and creative approach toward each dish while maintaining a respect toward technique and bold, clean flavors.
Joe: When I'm home on Sunday nights, my go-to is Italian comfort food, food that I grew up on eating - lots of red sauce and pasta.
What is your best cooking tip for readers?
John: Don't be afraid to veer off from a recipe. Yes, recipes give a step by step instruction on what to do to achieve a particular end result, but we should truly be looking at them as lessons that can be applied toward a slew of permutations of the very same recipe. For example, I can follow a recipe for a delicious chicken pot pie, but I can also use that very same recipe and substitute the chicken for lobster, alter the vegetables and stock used and end up with an equally delicious lobster pot pie using the same recipe.
Joe: Although recipes are great guidelines to start with, always taste while you're cooking and be confident to make adjustments to reach your maximum flavor potential.
What are your favorite dishes to cook on your current menu?
John: "My favorite dish to cook on our current menu is the Mushroom Marsala Ravioli. The first dish I made for my family when I started at culinary school was chicken Marsala, of which we mimic the flavors with this dish, in mushroom form, providing a comforting and complex dish that is so simple and straightforward. Additionally, I tend to always steer our guests toward our fried bologna dish, a dish which has been on the Grey Ghost menu since day one. It has become our most popular dish and strikes a chord with nearly all of our diners by combining childhood nostalgia while spanning the gamut of flavors with sweet, salty, savory and spice."
Joe: "Right now, I'm really enjoying our Skate Wing schnitzel with lobster gravy, mustard frill and apples. It's delicate yet hearty and rich, perfect for this time of year. I also always recommend people order our Miso Cured Cabbage because it's a different look at cabbage and often people who normally don't enjoy cabbage consume an entire quarter head to themselves."
Why did you choose this recipe to share?
John: "I chose to share this recipe for General Tso's Chicken Sausage because of its embodiment of my approach and technique toward food. It's a take on a straightforward Chicken Tso's that creates a dish filled with comfort and lots of technique yielding a refined, delicious, yet simple dish."
Joe: "General Tso's Chicken Sausage is representative of our approach to food - it's familiar but presented in a playful and thoughtful manner, giving you a new perspective of something you might have had in another form."
Recipe: General Tso's Chicken Sausage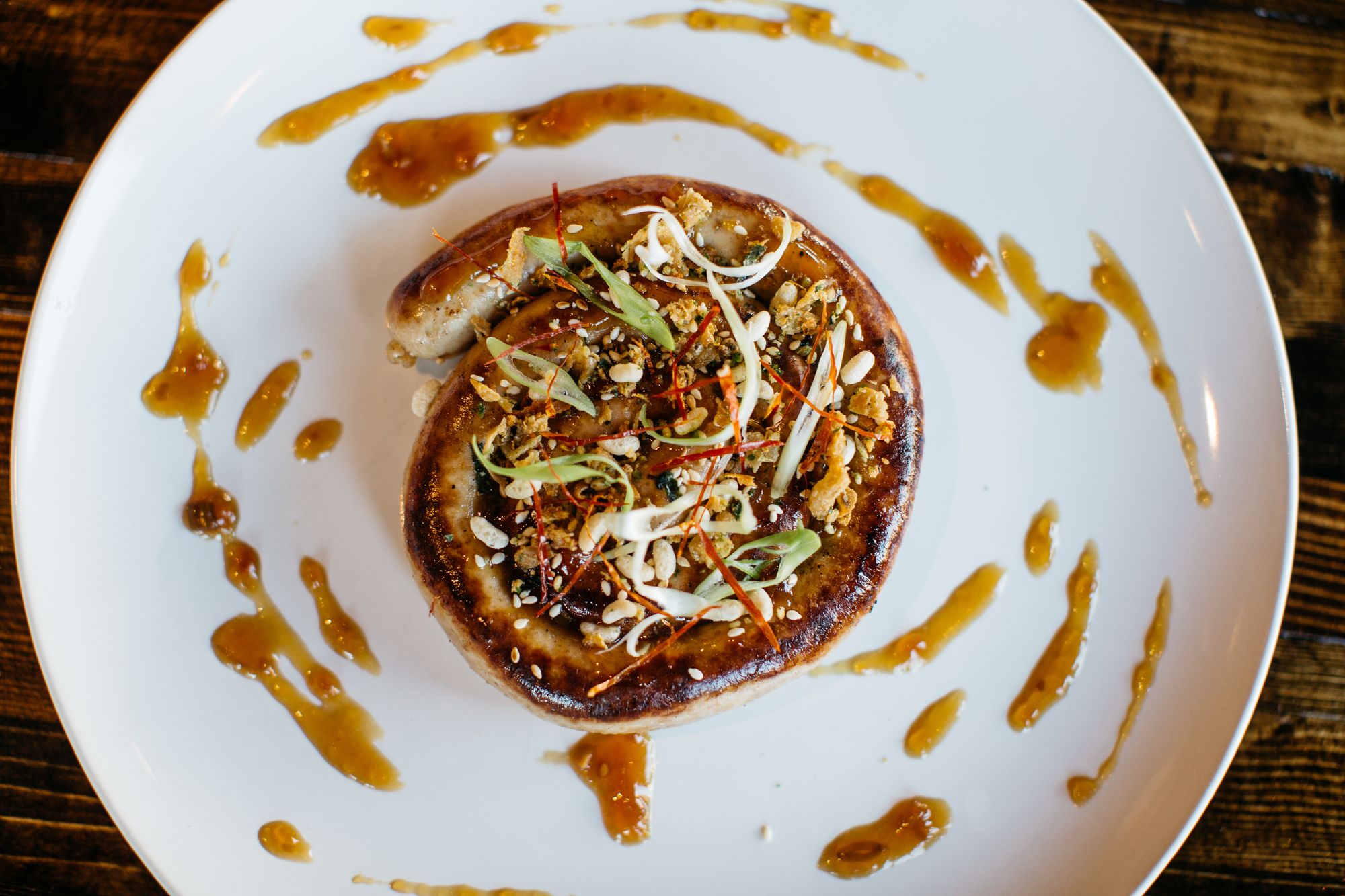 Yield: 12 sausages
Ingredients:
For the Sausage:
2# Ground Chicken Thighs
1 ea. Shallot, small diced
¼ stalk Lemongrass, minced
1 ea. Fresno Chile, small diced
6 cloves Garlic, minced
1 bulb Ginger, minced
1 ea. Yellow Onion, small diced
1/3 c. Soy Sauce
4 T. Fish Sauce
1/3c.  Sweet Chili Sauce
1 T. Kosher Salt
Hog Casings (optional)
For the Sauce:
1.5 C. Soy Sauce
1 C. Rice Vinegar
1 C. Water
1 Bulb Ginger, minced
6 cloves Garlic, minced
3 Shallots, minced
Zest of 1 Orange
2 Bunches Scallion, chopped
2 T. Sesame Oil
3T. Corn Starch
Method:
For the Sausage:
Place ground chicken thighs in large mixing bowl or stand mixer.
In a sauté pan of medium heat, pour enough veg oil to cover the bottom of the pan, and place the ginger, onion, fresno chile, lemongrass, garlic and shallot.
Sweat for 7-10 minutes or until onions are translucent, put into blender with remaining ingredients and puree until smooth.
Mix thoroughly with the chicken thighs and stuff into hog casings or form into patties.
Cook sausages in a cast iron pan over medium-high heat until cooked through.
For the Sauce:
In a saucepan over medium high heat, put 2T veg oil and place shallot, garlic and ginger into pan, sweat for 5 minutes or until shallots are translucent.
Pour in remaining ingredients to sauce pot, bring to boil and reduce to a simmer.
Cook for 5 minutes. Serve sausages with this sauce and garnish with sesame seeds and scallions.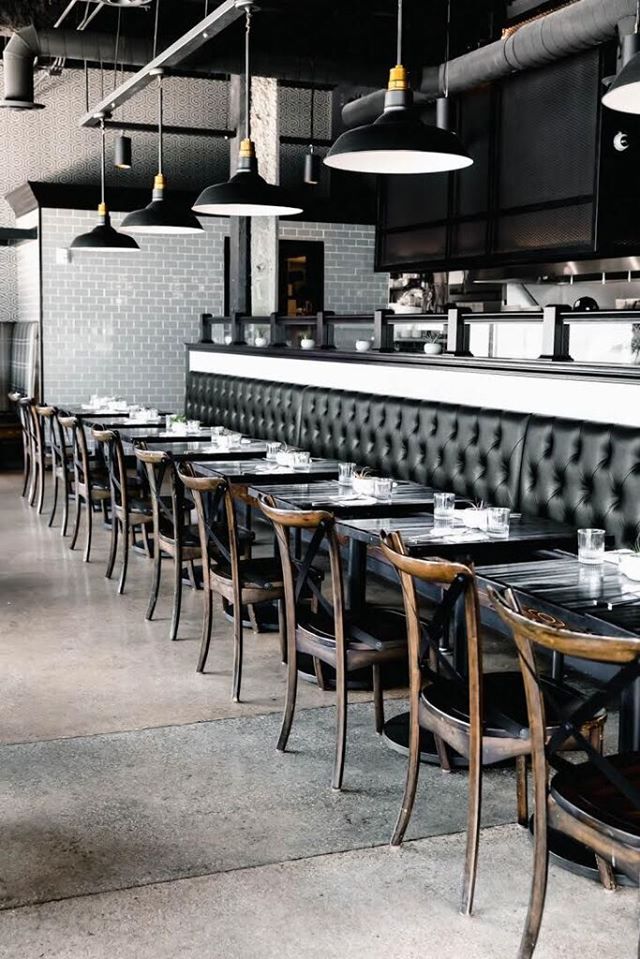 Grey Ghost Restaurant
47 Watson St, Detroit, MI 48201, United States