How To Cook Hamachi Collar. A Taste Of 'Here's Looking At You' With Chef Jonathan Whitener.
Meet Chef Jonathan Whitener of 'Here's Looking At You' in LA. Learn how to make one of his favorite dishes - Hamachi collar with hot curry, tomato nuoc cham and basil.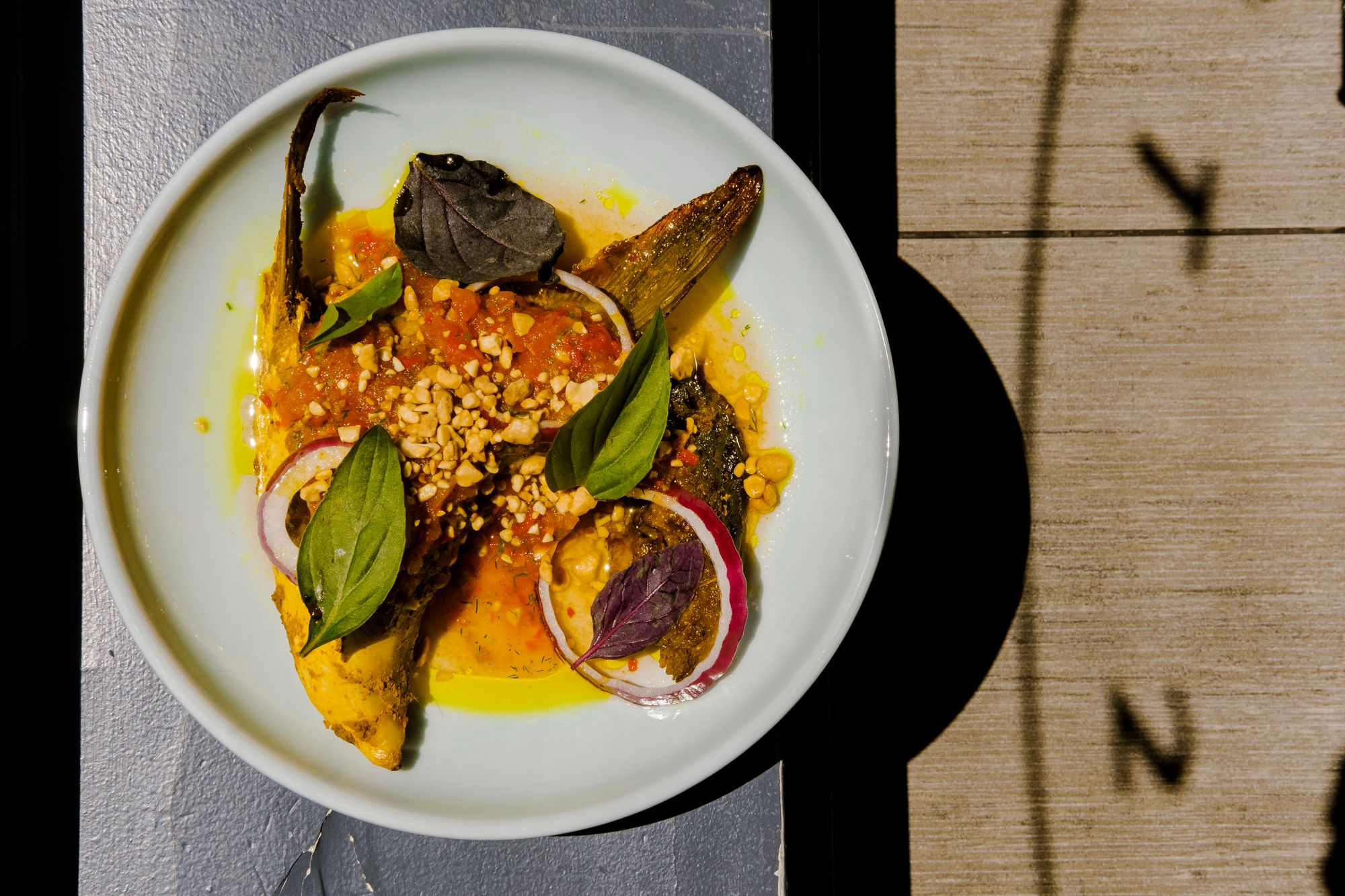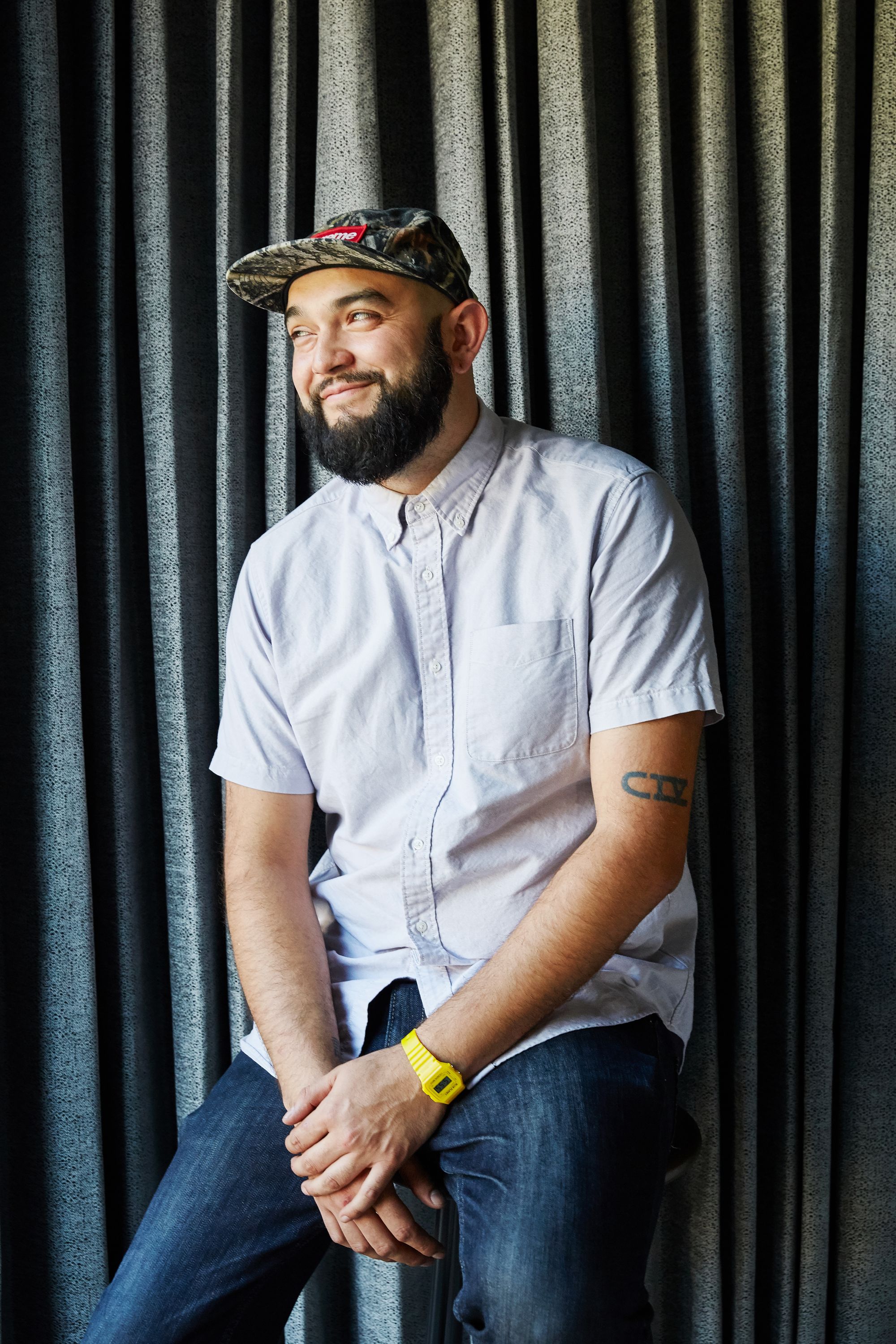 Chef Jonathan Whitener is the Executive Chef of 'Here's Looking At You', which is located in Koreatown, Los Angeles. The restaurant frequently appears on 'best of' and 'must-try' lists of top LA restaurants. They offer a menu of "globally inspired dishes" which showcase the best seasonal ingredients. In order to get to know Jonathan, we asked him a few questions and got him to share one of his favorite recipes.
What do you like to cook and why?
"I really love cooking fish. It's also my favorite protein to eat. What's so fun about cooking fish is that different varieties of fish help inspire new techniques and new flavor combinations. They all call for a certain preparation and require different accompanying ingredients to heighten their flavor and texture."
What is your best cooking tip?
"Learn to use a cake tester to take temperatures of proteins in order to cook them to their desired temperature."
What is one thing you would change about the restaurant industry if you were king for a day?
"The huge discrepancy in pay between BOH (back of house) and FOH (front of house). The system of having to survive off of tips in the US is an archaic system."
What are your favorite dishes to cook on your current menu?
"My current favorites are the al pastor pork tomahawk, smoked beef tongue, hamachi collar, and blood cake."
Why did you choose this recipe to share?
"The hamachi collar is one of the first dishes I came up with for the pop-up Vietnamese menu, Tet-A-Tet, that we did before HLAY opened."
Recipe: Hamachi collar with hot curry, tomato nuoc cham and basil.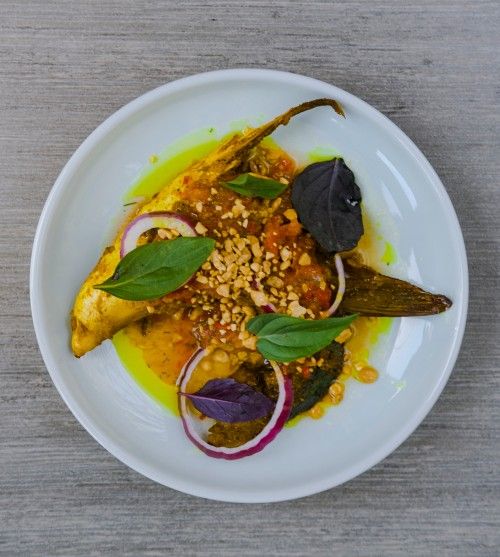 (Serves 4)
Collars:
4 each Hamachi collars
40 grams turmeric
45 grams hot curry powder
60 grams shallots, sliced
45 grams garlic cloves
75 grams fish sauce
15 grams tamari
10 grams Thai basil leaves
40 grams serrano chili, sliced
35 grams distilled vinegar
5 grams kosher salt
75 grams water
15 grams sugar
Combine all ingredients (except for the collars) in a blender and puree until it's an
almost-smooth paste.
Rub the marinade all over the collars and let them marinate at least 8 hours.
Tomato Nuoc Cham
350 grams Roma tomatoes, diced
5 grams dill
40 grams fish sauce
40 grams Fresno chili
45 grams palm simple syrup (equal parts by weight palm sugar + water)
15 grams kosher salt
4 grams dried Thai chili
Combine all in a food processor and work until there are no lumps of tomato.
Palm Sugar Vinaigrette:
150 grams palm simple syrup (equal parts by weight palm sugar + water)
150 grams lime juice
75 grams fish sauce
75 grams lemon juice
150 grams coconut/palm vinegar (can sub distilled vinegar)
Whisk all together, reserve.
Garnish:
¼ cup toasted peanuts, chopped
¼ cup Thai and opal basil leaves
12 each red onion ring silhouettes
1 each half lemon
Pick Up:
On an oil baking tray lay collars skin side up and bake 450 degrees until fish reaches an internal temperature of 165 degrees Fahrenheit, approximately 7-9 minutes depending on their size (don't worry, the collars have a lot of fat and are pretty hard to overcook!).
Arrange the collars on a platter and drizzle the fat from the tray over the fish
Arrange onion rings and basil leaves on the fish
Dress with ¼ cup of palm sugar vinaigrette
Dress with ¾ cup of nuoc cham
Squeeze lemon over the fish
Sprinkle with ½ cup of peanuts
Enjoy!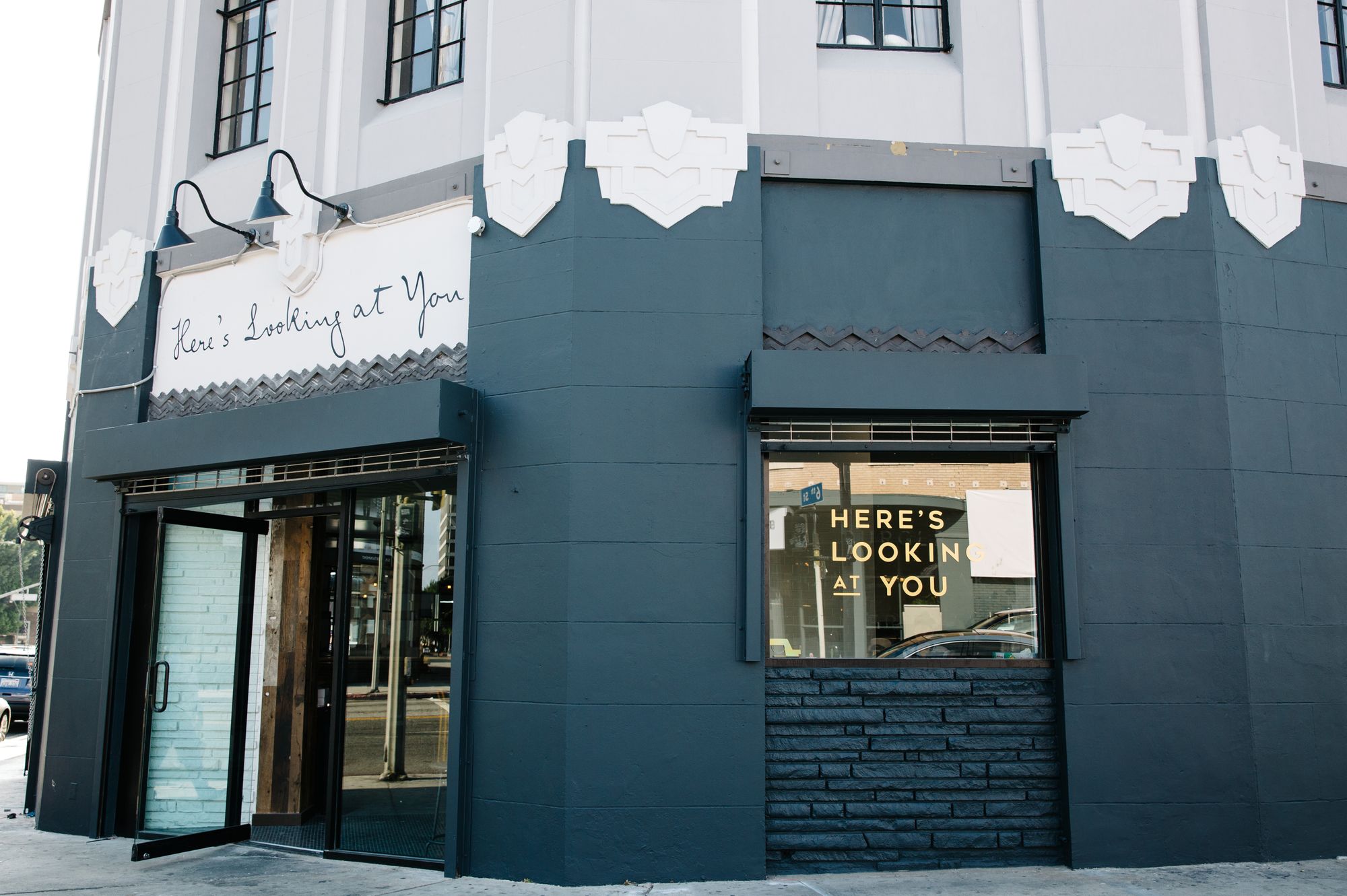 If you are in LA or are visiting soon, check out Here's Looking At You.
Here's Looking At You
3901 W 6th St, Los Angeles, California
Website  .  Facebook  .  Instagram  .  Twitter  .  Reservations