Lobster Salad with Peaches and Ajo Blanco. A Taste of Valentino Cucina Italiana with Chef Giovanni Rocchio.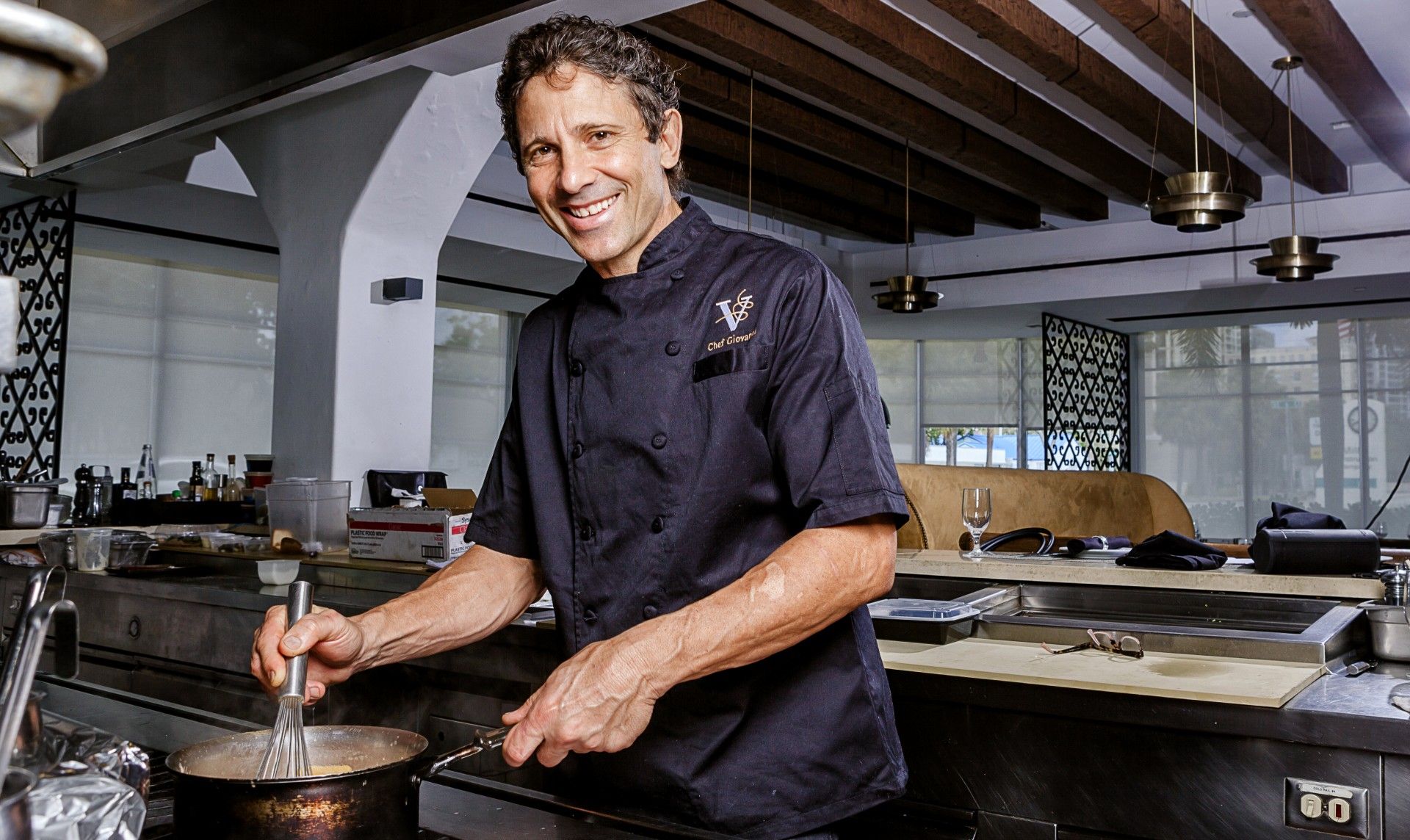 Giovanni Rocchio is the owner and chef at Valentino Cucina Italiana in Fort Lauderdale, Florida. Chef Giovanni has been cooking since the age of 7. He was mentored by his father Chef Tony Rocchio, who opened the original Valentino's location in Plantation, FL, in 1974. In 2006, after many years working at various high-end Italian restaurants in New York and Italy, Chef Giovanni returned to Fort Lauderdale to open the new Valentino. After six years at their first location, the success of the restaurant allowed them to move to much larger premises where they remain today. To get to know Giovanni, we asked him a few questions and to share one of his favorite recipes.
What do you like to cook and why?
"I like to cook pasta – any kind. I think a lot of feeling goes into a pasta dish. It has an art to it and it is comforting. I learned the basics of cooking when I worked in my father's restaurant as a kid. I fell in love with pasta after traveling and working in restaurants in New York and Italy. It's my passion, I make it every day at Valentino."
What is your best cooking tip?
"Don't forget the importance of quality ingredients – and use salt."
What is one thing you would change about the restaurant industry if you were king for a day?
"That money was not an issue. If I were king for a day, I would want everyone to order and eat based on quality, not the price."
What are your favorite dishes to cook on your current menu?
"At the moment, my favorite dish on our current menu is the lobster salad with peaches and ajo blanco. It's a light, well-balanced dish that pairs perfectly with a crisp white wine. It's perfect for summer."
Why did you choose this recipe to share?
"I chose the lobster salad because it highlights summer fruits and traditional summer seafood. It's perfect for this time of year and is highly requested by our guests."
Recipe: Chef Giovanni Rocchio's Lobster Salad
Ajo Blanco:
1 cup almonds soaked in water for 24 hours
Simmer almonds with 1 clove of garlic for 5 minutes
Blend in vita prep with tbs of sherry vinegar
1 cup EVO
Salt to taste
Add in 3 oz of ciabatta bread with the crust removed
Blend until smooth
Strain
Add 1 scraped vanilla bean
Lobster:
Boil lobster tail for 4 minutes
Boil claws for 4 ½ minutes
Let chill and remove from the shell
Compose:
Place ajo blanco sauce in the bottom of a bowl
Add lobster tail and claws with quartered peaches
Garnish with micro shiso, bronze fennel, tarragon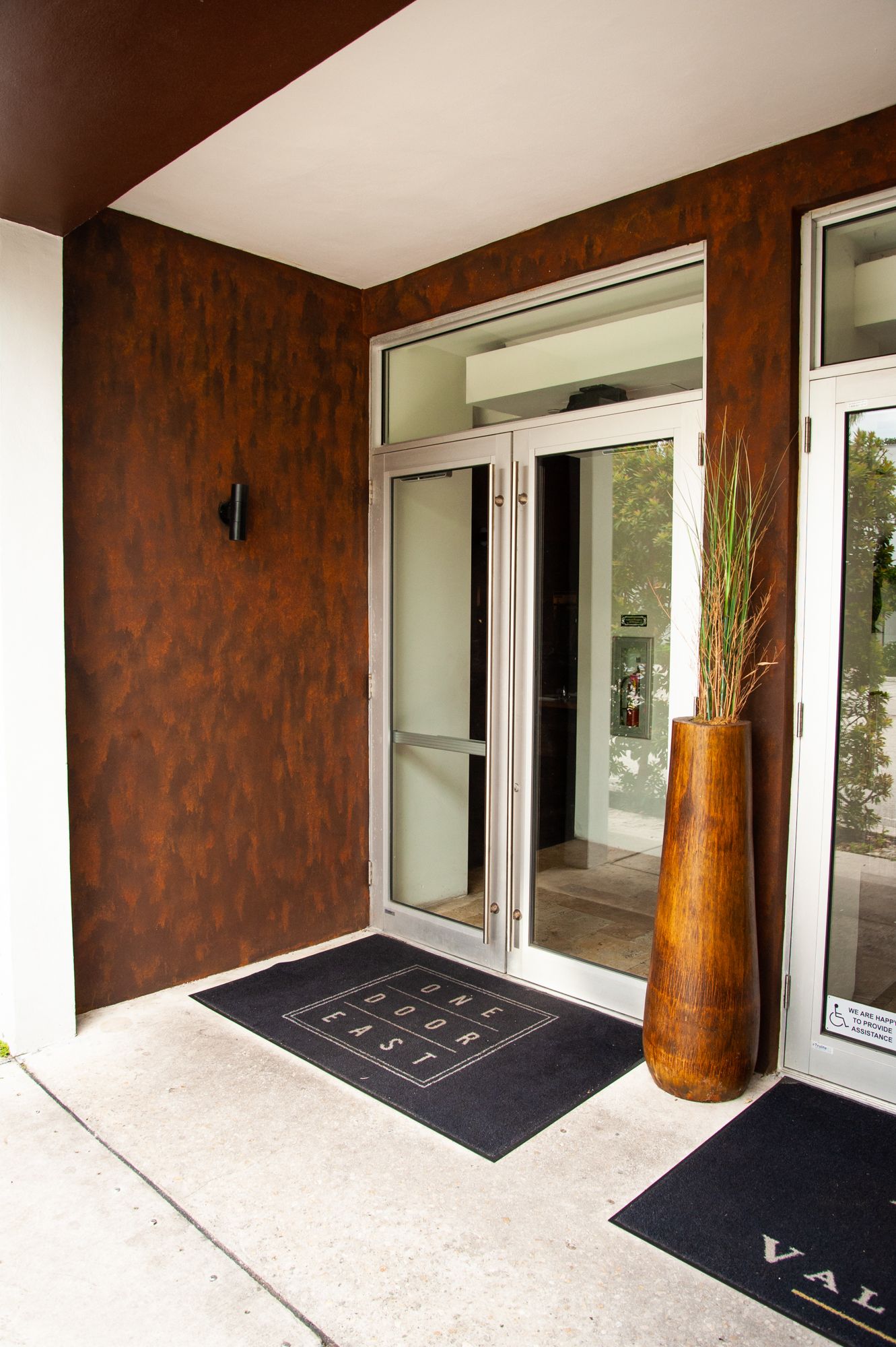 If you live in Fort Lauderdale or are visiting soon, check out Valentino Cucina Italiana!
Valentino Cucina Italiana
620 Federal Hwy, Fort Lauderdale, FL 33301, USA