Amazing Mushroom and Mortadella Ravioli. A Taste of State of Grace With Chef Bobby Matos.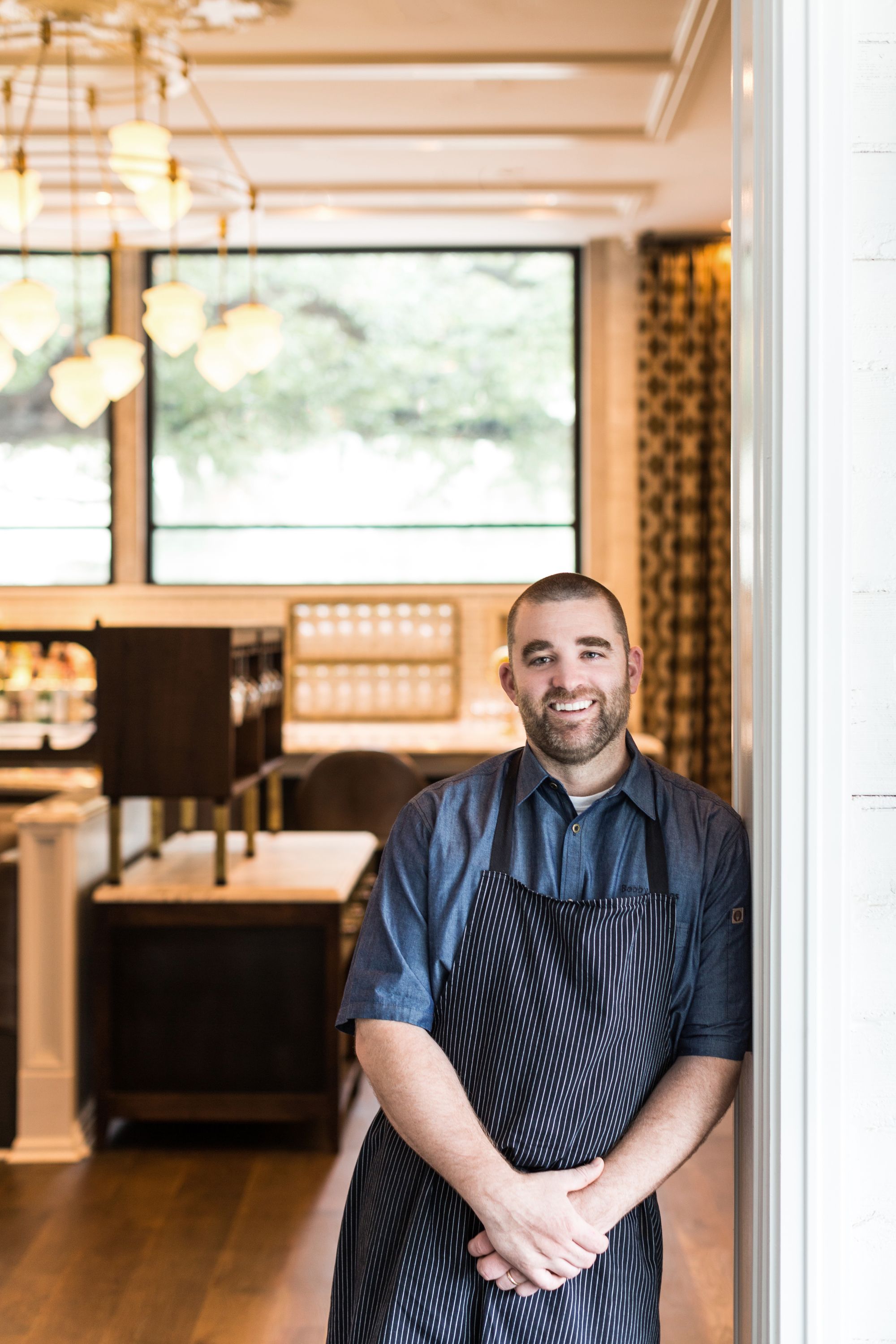 Bobby Matos is the executive chef at State of Grace in Houston, Texas. The restaurant is located in the classic and refurbished Lamar-River Oaks Shopping Center. They describe their space as "Texas in another time" - the restaurant features elegant lighting, beautifully detailed woodwork, game hanging from the walls, and classic leather furniture. Chef Bobby has created a menu that "strums a jubilant medley of old favorites played with new spice, accent, and freshness: Southern, American, Latin, Gulf Coast, German, and Asian". In order to learn what drives him as a chef, we asked him a couple of questions and to share one of his favorite recipes.
What do you like to cook and why?
"I was drawn to cooking and food through my family. All of our gatherings revolved around food. My grandparents being Italian and Puerto Rican, food was center in our lives. My inspirations come from those meals gathered with family. Even though I grew up with a fine-dining background career-wise, I always leaned toward more casual dining. I think well executed food should be available in these settings. Why do we need to sit in a stuffy dining room wearing uncomfortable clothes to eat a great meal!"
What is your best cooking tip for readers?

"Finish everything with high quality olive oil, malden salt and a lots of herbs. It really brightens up food."
What would you like to change about the restaurant industry?
"I would like to see a focus on a better work-life balance. It seems like, to succeed in this business, you can have one or the other, but not both."
What are your favorite dishes to cook on your current menu?
"It might be my grandmother coming through, but I especially enjoy making and cooking pasta."
Why did you choose this recipe to share?
"It's very simple to make, and it highlights a little technique and finesse at the same time. Make this for your significant other, and you are sure to be in good standings!"
Recipe: Mushroom and Mortadella Ravioli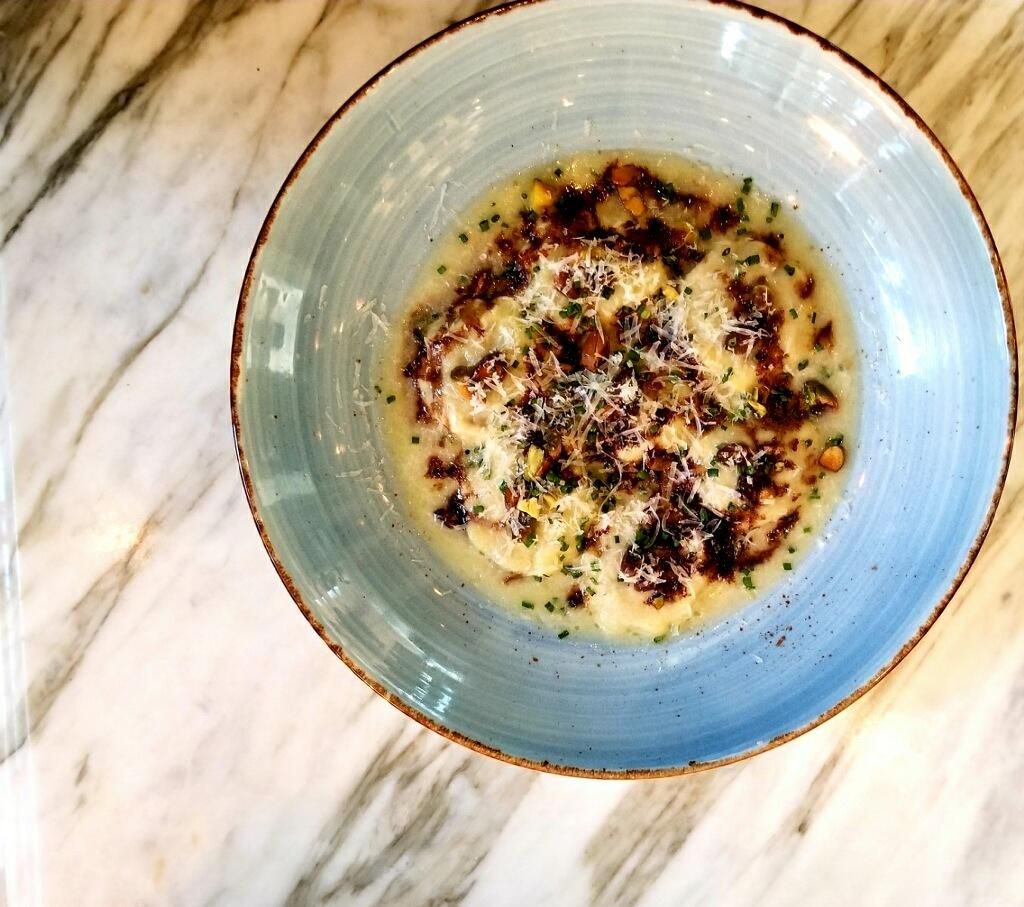 Components:
Pasta dough:
1400g - OO Flour
40g - Salt
150g - Water
162g - Whole egg
525g - Egg Yolk
50g -Olive Oil
Method: Add all the flour and salt to kitchenaid mixer and then slowly add wet ingredients while machine is on low with dough hook attachment. Let rest for 20 minutes, then roll out to second thinnest setting.
Mushroom and Mortadella filling:
3.5 qts - Crimini Mushrooms sliced
1 - onion minced small
.25lb - butter
.5lb - grated parmesan cheese
.5lb - mortadella
Method:  Sweat off all the sliced mushrooms and finish with butter, cool. Sweat separately both the onions. And sear in a hot pan quickly the mortadella and reserve. Chop the cooled mushrooms fine and then add all the cooked ingredients, fold in parmesan cheese.
To to make the Ravioli:
Roll out pasta to the second thinnest setting on kitchenaid pasta attachment
Lay one sheet of pasta on top of ravioli board then add filling, then second sheet of pasta
Use rolling pin to seal the two sheets then reserve, cut into portions
Cook the ravioli in boiling water until al-dente
Serve with a sauce of melted butter, chopped roasted pistachios, and chives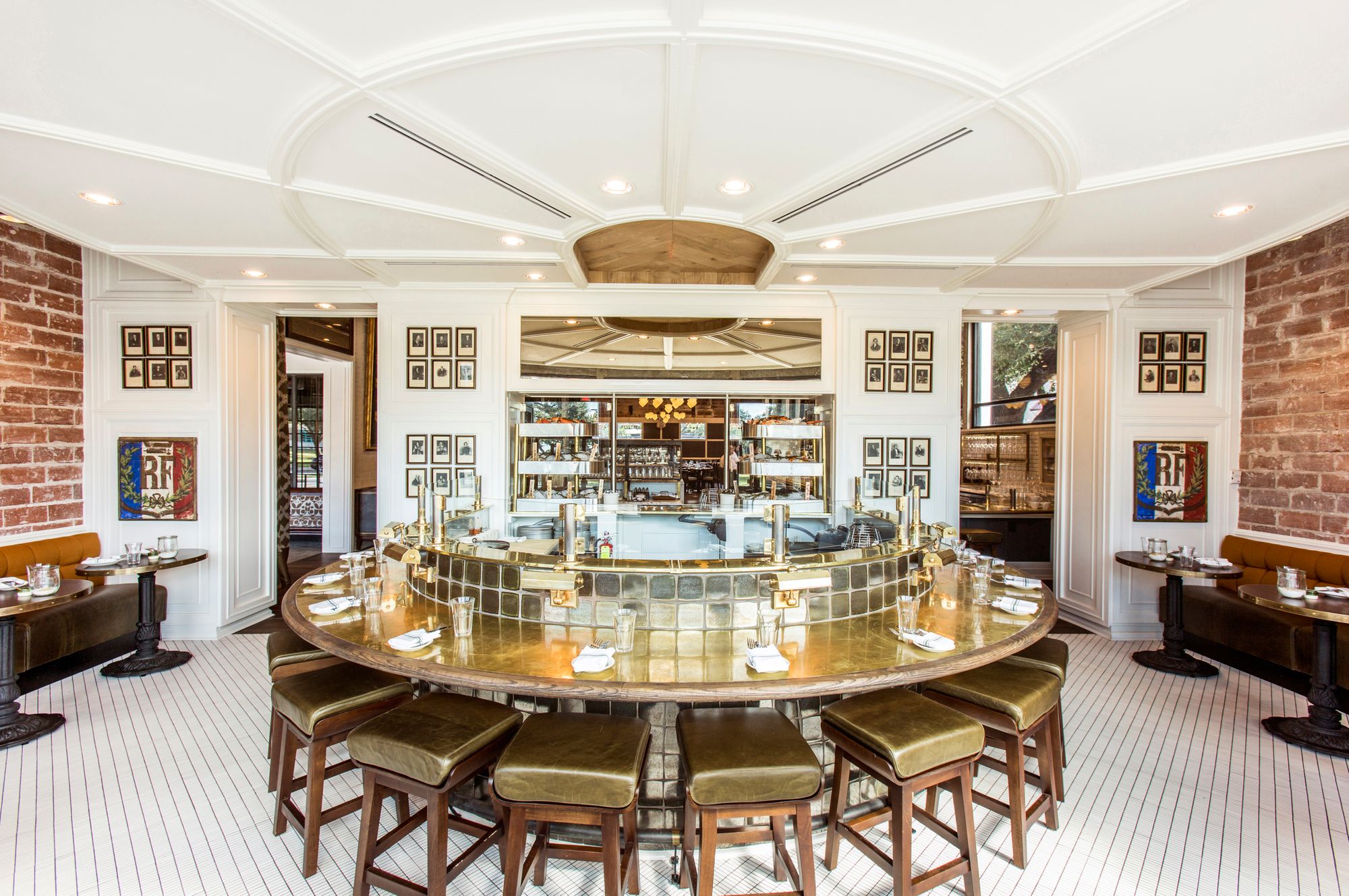 State of Grace
3258 Westheimer Road, Houston, TX 77098