Auckland
Oyster Pakora with Tomato Kasundi & Sorrel. A Taste of Cassia with Chef Sid Sahrawat.
"This recipe captures the essence of Cassia. We use seasonal produce that is locally sourced and then we use traditional Indian flavours and spices to create a modern Indian rendition of a dish."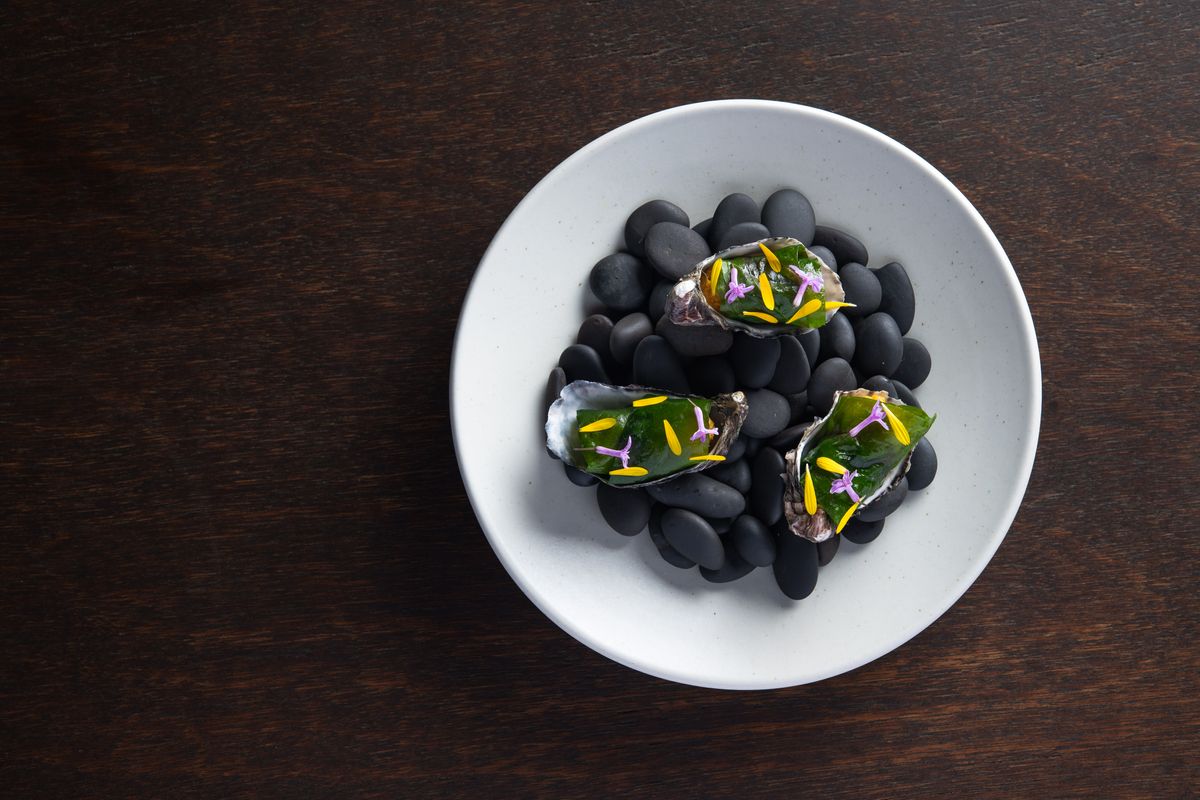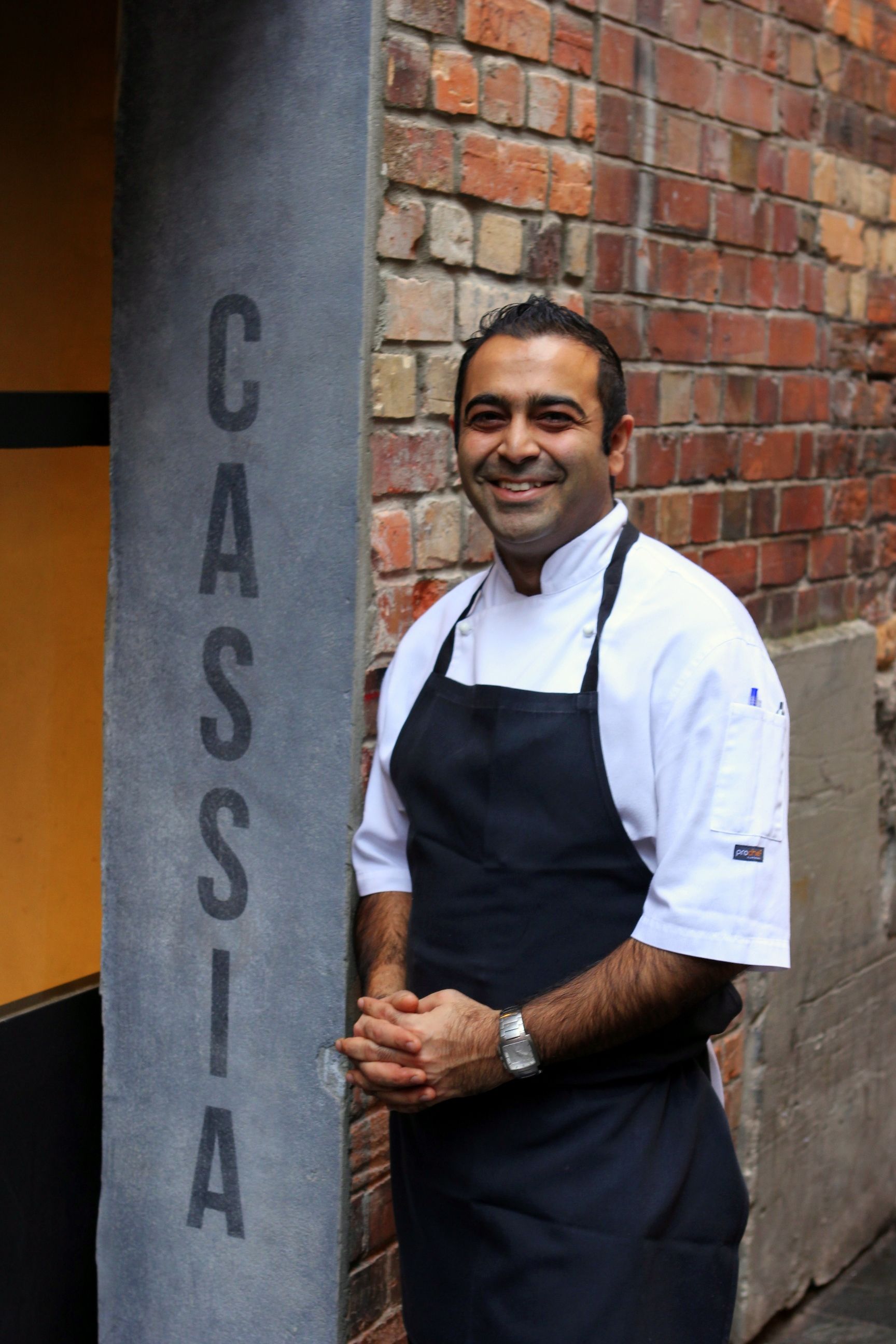 Sid Sahrawat is the chef and co-owner of the award-winning Cassia Restaurant in Auckland, New Zealand. Cassia is part of Sid and his wife Chand's growing restaurant group, which now includes Sidart, Cassia and Sid at The French Cafe. Cassia opened in 2014 and was Auckland's first restaurant to offer "modern Indian dining". He describes his approach at Cassia as "marrying my creative culinary skills with the traditional dishes I grew up with in India – classic spice and flavour combinations, reworked with contemporary and local New Zealand ingredients." The result has been an amazing new dining experience for locals and visitors to Auckland. In order to learn more about Sid, we asked him a few questions and to share one of his favorite recipes.
What do you like to cook and why?
"For me, introducing guests to flavours and textures that they haven't experienced before and watching them enjoy the dish is what inspires me to be a chef. My style is to balance flavour and texture in a dish whilst not using too many components; keeping it simple, but offering the guest something unique."
What is your best cooking tip for readers?
"Cook from scratch. Make your own spice blends and pastes. The taste when you make every component of the dish is much better, it's richer and fresher."
What do you know now, that you wish you knew when you first started as a chef?
"Being a chef is not just about making dishes on a section and doing a service; it's about balancing flavours, creating menus that are cohesive, so the diner enjoys them. Running a kitchen is not just about cooking a good menu but having a great team that works well because you have created an environment that is supportive of their growth."
What is your favourite dish to cook on your current menu that you recommend the most to diners?
"I don't have one favourite, because every dish on the menu is something I love eating. I don't use ingredients that I personally do not enjoy. I guess if someone is coming to Cassia for the first time, I would recommend that they try the pani puri- fried Indian bread stuffed with potatoes, chickpeas and tamarind, and served with mint water. Goan lamb chops have been a customer favourite for more than five years; we haven't been able to take them off the menu since we opened. The caramelised duck leg with Chettinad sauce is also one that should not be missed."
Why did you choose this recipe to share?
"I chose this recipe because it captures the essence of Cassia. We use seasonal produce that is locally sourced and then we use traditional Indian flavours and spices to create a modern Indian rendition of a dish."
Recipe: Cassia's Oyster Pakora With Tomato Kasundi & Sorrel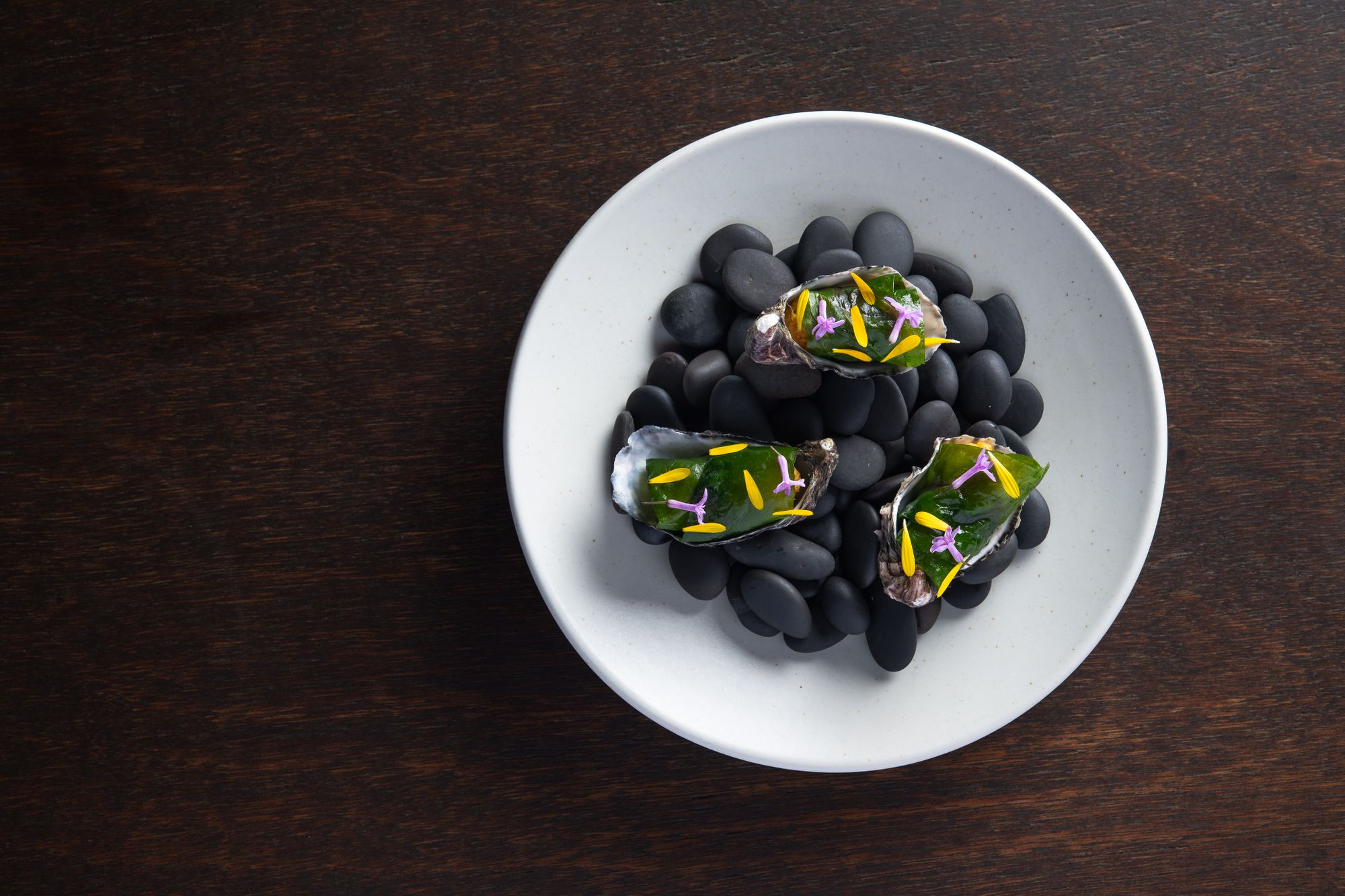 Makes 2 dozen oysters, to serve 8 guests
40 minutes to prepare
Difficulty: Medium
For the Tomato Kasundi:
Ingredients:
1/4 cup sunflower oil
1 tablespoon brown mustard seeds
1 tablespoon ground turmeric
2 tablespoon ground cumin
1 brown onion, finely chopped
3 long green chillies, seeds removed, finely chopped
4 cloves garlic, crushed
3 tablespoons grated fresh ginger
800 gms chopped tinned tomatoes
2/3 cup apple cider vinegar
1/3 cup brown sugar
1 green apple, peeled, roughly chopped
1 teaspoon salt
Method:
In a large saucepan, heat oil on medium heat. Add mustard seeds, turmeric and cumin. Cook for 2 minutes until fragrant. Add onion, garlic, ginger and chilli. Cook for 2 minutes until onion begins to soften.
Add tomatoes, vinegar, sugar, apple and salt. Bring to boil. Reduce heat to low. Simmer for 1 hour until the liquid has evaporated and the oil comes to the top.
Cool and store in the fridge, in sterilised jars for up to one month.
Pakora Batter:
Ingredients:
•     250g/ 1 Cup Cornflour
•     250g/ 1 Cup Chickpea flour
•     10g/ 2 teaspoons Turmeric
•     10g/ 2 teaspoons Chilli Powder
•     10g/ 2 teaspoons Salt
•     10g/ 2 teaspoons Onion/Nijella Seeds
•     15g/ 1 tablespoon Black sesame seeds
•     10g/ 2 teaspoons Baking Powder
•     Water
Directions:
Combine all dry ingredients well. Slowly add cold water, stirring to combine until the batter is a similar consistency to crepe batter. Set Aside.
Dressed Sorrel:
6-8 Large Sorrel Leaves, Lemon juice, Salt and Canola oil.
Using a small knife, remove the Sorrel from either side of the stem. Slice each of the leaves in half diagonally. Place in a bowl and dress w/ 2 tablespoons of lemon juice, a pinch of salt and 2 tablespoons of oil. Dress well and keep in fridge for at least 30 mins.
To assemble the Oyster Pakoras
24 Pre- Shucked Oysters, removed from shell. Plus cleaned oyster shells.
•     Place oysters one by one into batter and fry at 180 C for 2-3 mins
•     Remove from oil w/ slotted spoon and drain on paper towel.
•     Season lightly with flaked salt
•     Place 1 teaspoon of Kasundi into Cleaned oyster shell
•     Wrap Fried oysters in dressed sorrel leaves and place on top of Kasundi.
•     Garnish with Marigold leaves or Other Baby herbs (Optional)
•     Serve immediately and enjoy!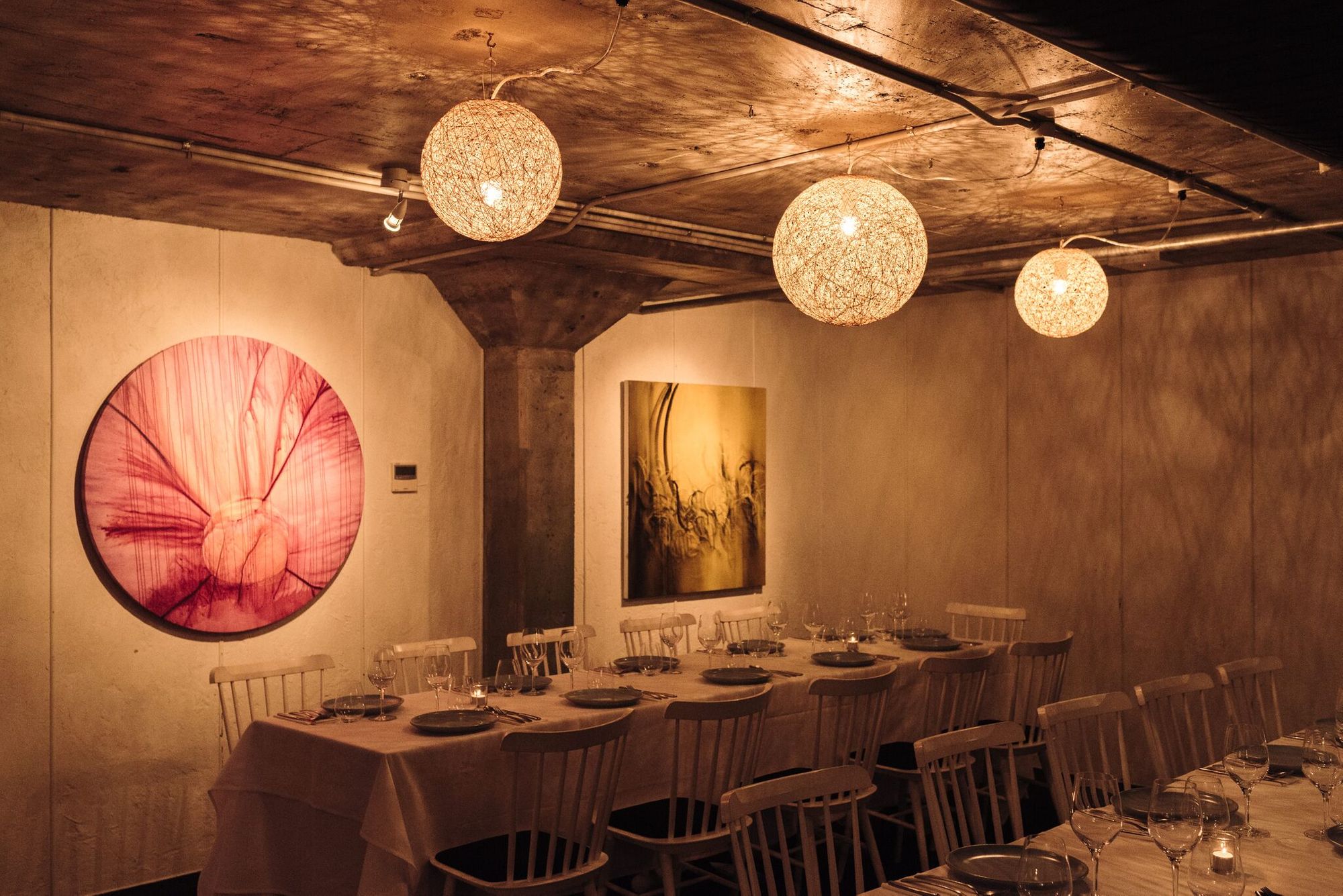 Cassia Restaurant
5 Fort Lane, Auckland CBD, Auckland 1010