Panzanella Puttanesca. A Taste Of The Bindery With Chef Linda Hampsten Fox
Meet Chef Linda Hampsten Fox the Chef and Owner of the Bindery in Denver, Colorado. Learn how to make Panzanella Puttanesca!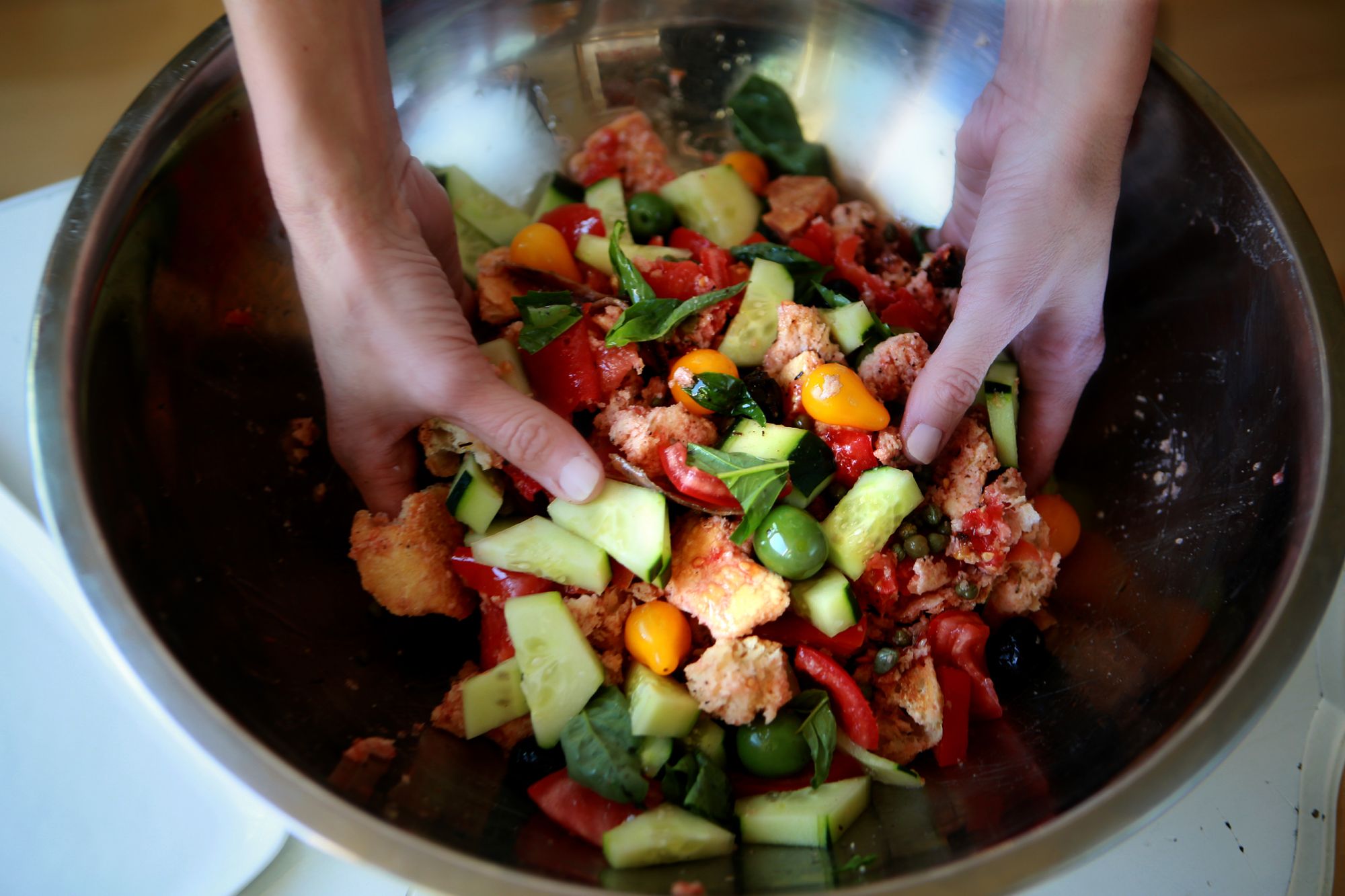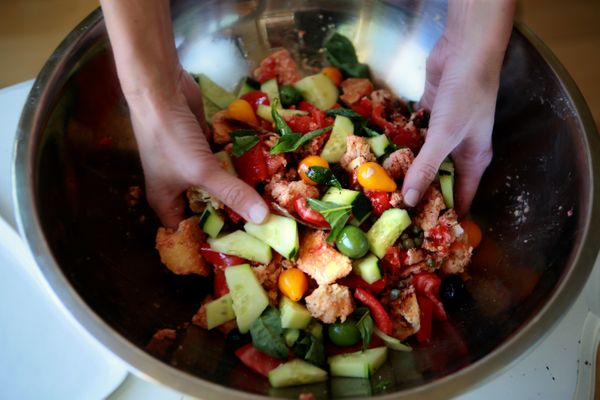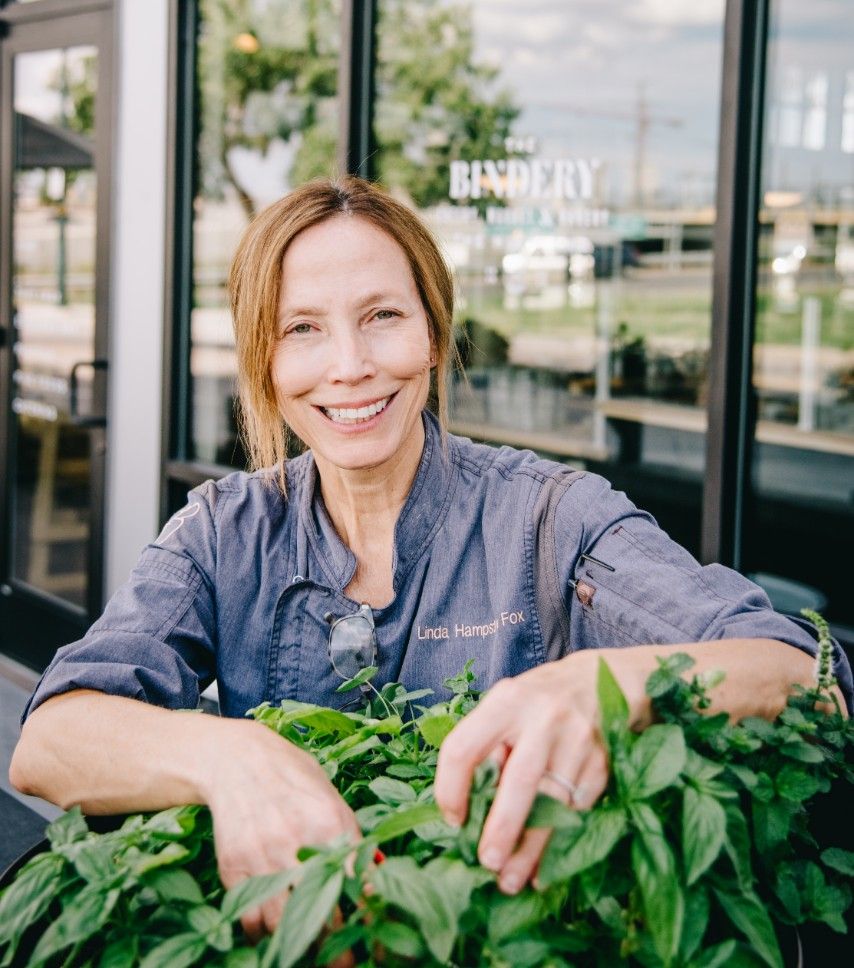 Chef Linda Hampsten Fox is the Chef/Owner of The Bindery in LoHi, Denver, Colorado. The Bindery "offers a stylish way to both shop and eat, by combining a food market and bakery with an elevated fine dining experience under the same roof". To learn more about The Bindery and Chef Linda, we asked her to share what she likes to cook, her best cooking tip and one of her favorite recipes from her cookbook.
What do you like to cook and why?
"My mother was a huge inspiration for me since I was a little girl when she gifted me a light bulb toy oven. My family were immigrants and celebrating health, friendships and seasons were very important. I love to create new dishes that fuse together flavors from my work and travels in various countries. I especially love to work with vegetables. We have had a dish on our menu since we opened called the secret garden and it is a play on a charcuterie board but with vegetables: carrot jerky, pea-mint hummus, beet pastrami. It's super fun and playful. This summer we highlighted a risotto, with poblanos and cactus leaves. Vegetables are often my stars."
What is your best cooking tip?
"Oil, citrus, salt! Use the best extra virgin olive oil you can get your hands on. It makes a huge difference in the flavor of your dishes. A squeeze of lemon or lime on just about everything is transformative. Don't be afraid of using a great finishing sea salt with a coarse crystal such as Malden. Salt pushes flavors forward and contains vital trace minerals."
What is one thing you would change about the restaurant industry if you had the power to do so?
"The restaurant industry is very competitive in its own right. I would change the platform of Yelp. If someone got a flat soda, they might give you one star, and that does not reflect accurately on a restaurant or on all the hard work that goes into it every day."
What are your favorite dishes to cook on your current menu?
"Our summer menu that will run through September (since summer came late to Colorado this year) is full of incredible seafood.  That may seem strange to readers outside of Colorado since we are landlocked, but we are able to source seafood internationally directly from docks and fishermen.  One of my favorite dishes is the Bindery Bouillabaisse.  There is halibut, clams, squid, scallops and shrimp with a luscious tomato broth, saffron aioli and toasted sourdough.  It is delicate and feminine and just downright stunning."
Why did you choose this recipe to share?
"This recipe is such a fun and easy summer stunner when there is an abundance of juicy tomatoes. Most of the ingredients, including some old bread, is usually close at hand and the recipe is whimsical enough to adapt in other vegetables or fun-favorite ingredients to mix it up. In addition, sub out toasted cooked quinoa for a gluten-free version. Take it to your next summer picnic or BBQ, and no one will be missing the potato salad!"
Recipe: Panzanella Puttanesca
"The combination of a traditional pasta sauce from Naples with the poor man's bread salad of Tuscany merges two great Italian stories. Historically, Italy's most resourceful poor used the most meager of ingredients (bread and water) transforming them into a Panzanella Salad with ruby red tomatoes, floral basil, briny olives, oil and vinegar. As for the puttanesca, the word 'putana' means 'prostitute' in Italian. The story goes that the hired women of the wharf made a sauce so intense in flavour and aroma that it would lure in tired fishermen. Garlic, capers and red chilli flakes cast their magic spell on the 'pescatori' and on anyone you grace with this delightful salad!"
This recipe and many others are included in The Bindery cookbook, which is available for sale on their website.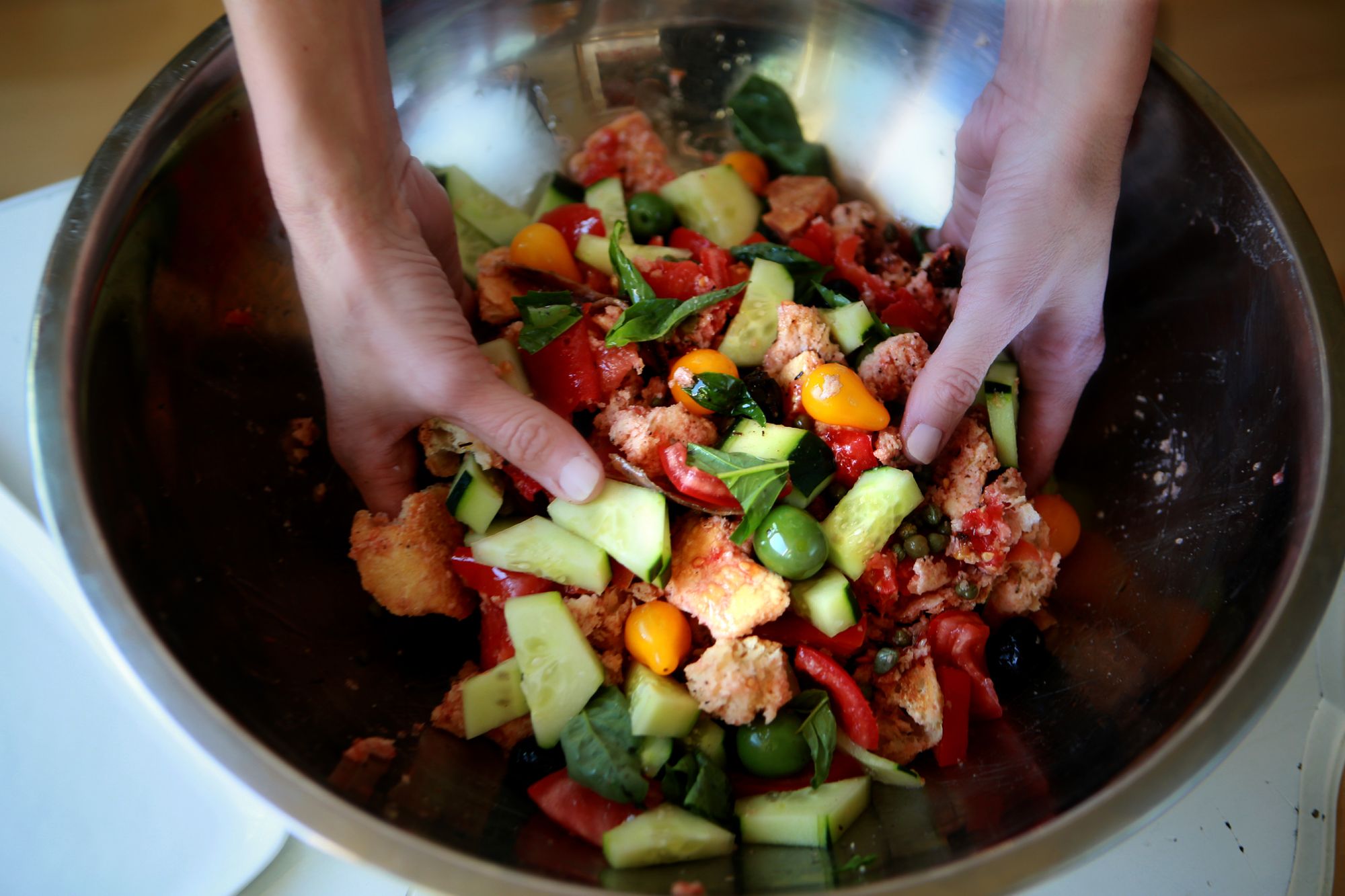 Ingredients:
4-5 cups torn chunks of dense country bread
5 large tomatoes (heirloom are best)
2 cucumbers
1 small red onion
2 garlic cloves
4 flat anchovy
3 tablespoons capers, soaked and rinsed if packed in salt, drained if vinegar
1/2 cup olive oil
2 tablespoons red wine or raspberry vinegar
1/2 teaspoon dried red chilli flakes
6 large basil leaves
1 handful of oil-cured black olives
1 handful of green olives
4 sprigs fresh oregano, stems removed
Sea salt and freshly cracked black pepper
Directions:
Peel the cucumbers and dice them into 1/2-inch cubes then set aside. Thinly slice a red onion and let the slices soak in cold water as you prepare the rest of the ingredients.
Mash the garlic, anchovies and capers  to a pulp, using the back of a large chopping knife or in a mortar and pestle. Put the paste in a small bowl and whisk in the olive oil, salt, pepper and vinegar. Add the red pepper flakes and whisk again, set aside.
Put the bread into a large bowl. Chop the tomatoes in half. Squeeze them over the bread, letting the tomatoes release their juices while smashing and tearing the pulp into small pieces. Toss the bread and tomatoes together letting the bread break down a bit as it absorbs some liquid. Add the diced cucumber and red onion to the bowl, gently tossing.
Thinly shred the basil leaves or tear by hand, just before adding them to the salad. Gently toss in the oregano and all the olives. Add the anchovy mixture to taste and top with an extra sprinkle of vinegar. Season generously with salt and pepper and serve immediately.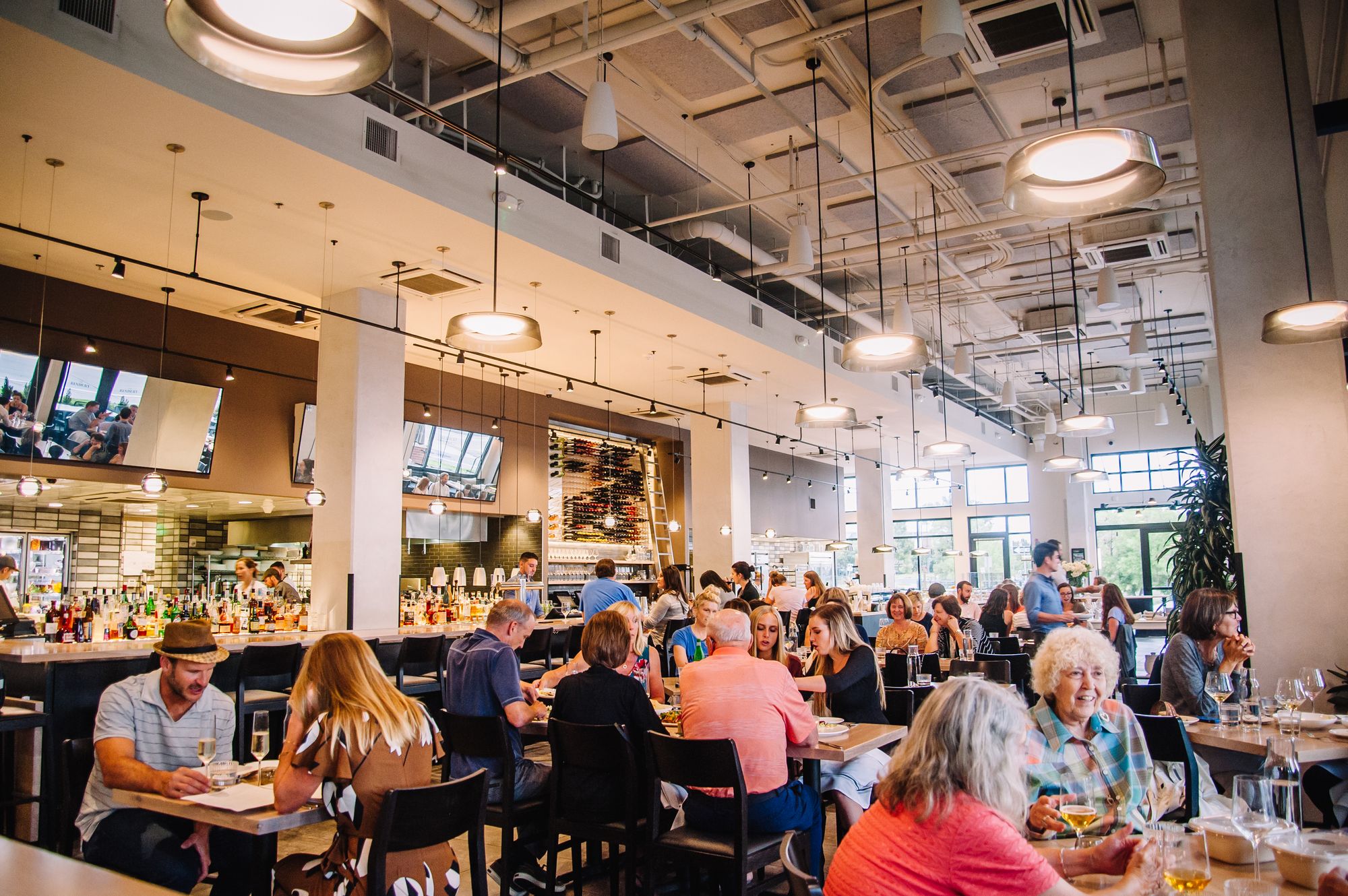 The Bindery
1817 Central St, Denver, CO 80211, USA