Pork Green Chile Potato Stew. A Taste Of BlackBelly With Chef Hosea Rosenberg.
"This green chile posole is a stew I grew up on as a kid in New Mexico. It is a staple dish in our culture. Every restaurant and family there has their own recipe. The ingredients are very representative of the area which is known for its chiles and spices."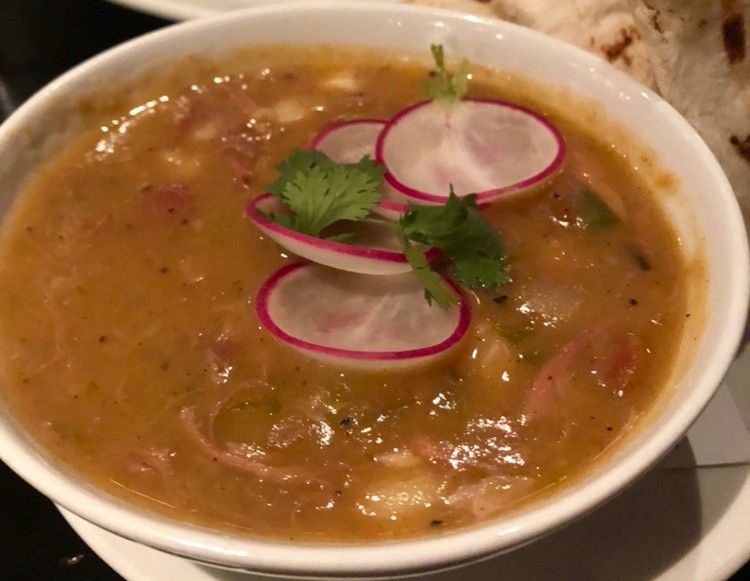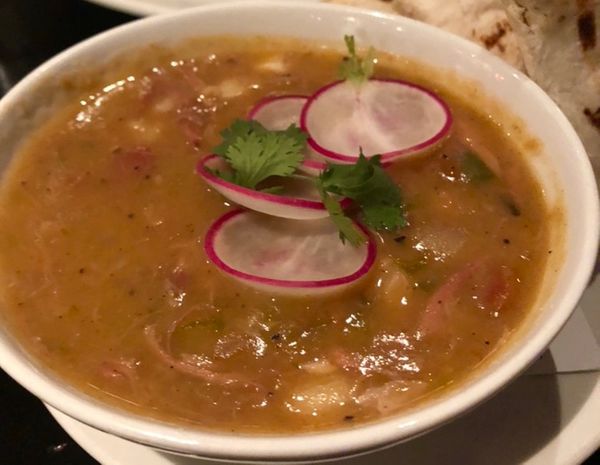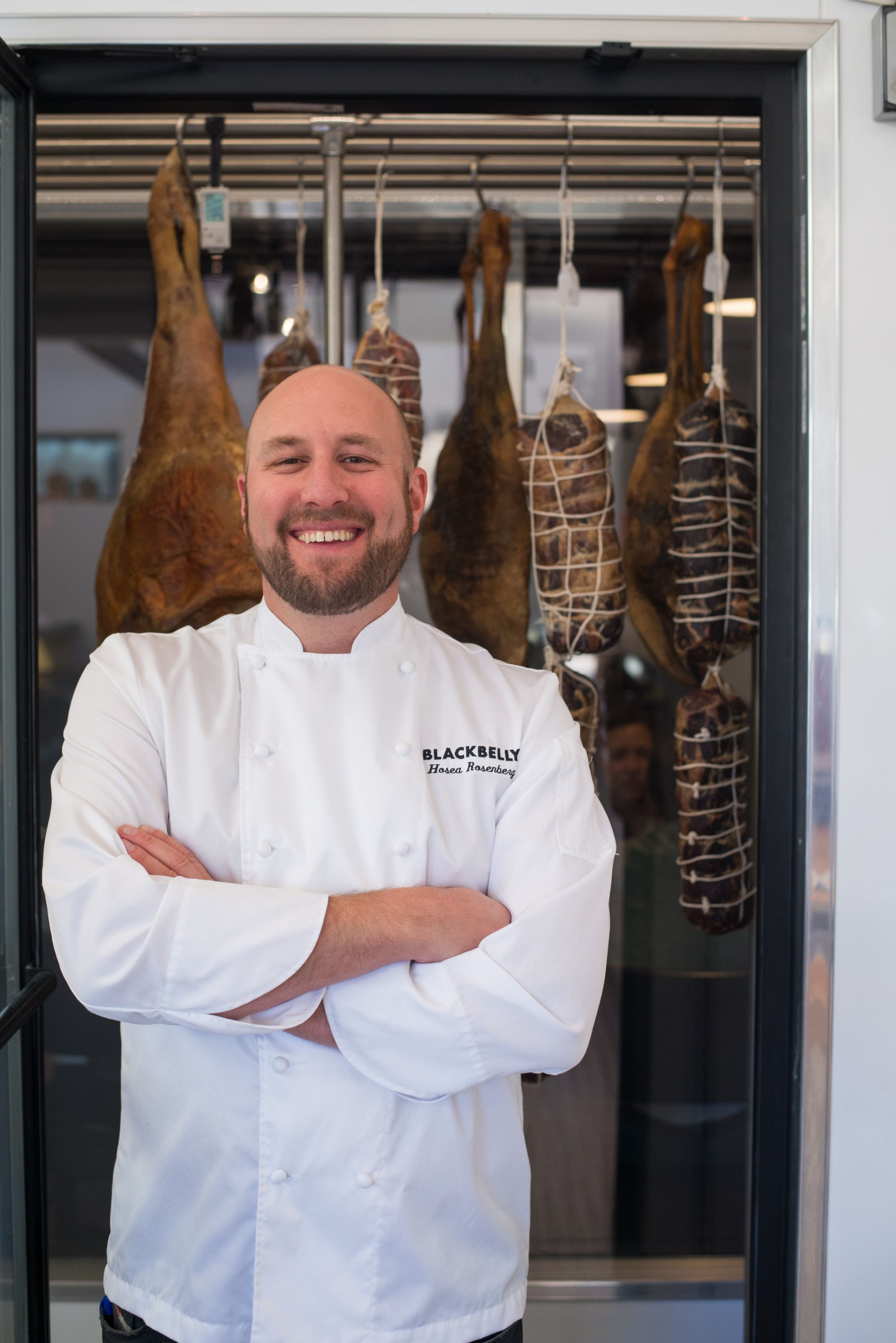 Hosea Rosenberg is the chef and owner of Blackbelly Market in Boulder, Colorado. Chef Hosea grew up in Taos, New Mexico and began his culinary career in order to pay for his tuition costs while studying towards a degree in Engineering Physics at the University of Colorado. After graduating with his degree, he realized his work in the kitchen was his true passion. He moved rapidly through the kitchen ranks and spent time studying under established chefs like Wolfgang Puck, Kevin Taylor, and Dave Query. In 2009 Hosea competed in and won Bravo TV's Top Chef program, which helped to further boost his culinary fame. Chef Hosea and Blackbelly continue to win numerous accolades, including been consistently ranked among 5280 Magazine's top 25 restaurants.
Blackbelly launched in 2011, first as a catering business, then they added a small farm, followed by a food truck. In November 2014, Blackbelly opened as a full-service restaurant, bar and market in East Boulder, expanding further into the space next door in 2016 with Blackbelly Butcher. It is Boulder's only "whole animal, artisanal butcher shop and first independent retailer licensed to make and sell its own cured and fermented meats". The business works closely with local suppliers to ensure there is long term sustainability in the industry and that high standards of quality are maintained.
To get to know Chef Hosea better, we asked him to share what he likes to cook, his best cooking tip and what he would like to change about the restaurant industry. He was also generous enough to share one of his favorite recipes, his 'pork green chile potato stew'.
What do you like to cook and why?
"I started cooking in restaurants as a teenager in order to pay for college. I graduated with my degree in engineering physics and got a solid 9-5 desk job. But, I was instantly bored. I missed the energy of the kitchen and the creative outlet I had there. I knew I had to go back. It was a place where I always felt motivated, inspired and energized. I was constantly learning and pushing myself to be better. It has always felt natural for me to be working in the kitchen."
What is your best cooking tip for readers?
"Have fun with it and go with whatever approach you are comfortable with. Cooking can be super easy and simple, or as complex as you want it to be. It's something that anyone can do and does not have to require a lot of effort or experience."
What is one thing you would change about the restaurant industry if you had the power to do so?
"I would eliminate tipping from the entire restaurant formula. This is the unfortunate root of the clash between front and back of house. Servers operate on tips that are paid by the guest. This has no bearing on how profitable the restaurant is or how it is doing financially. It is simply a function of the menu prices and a percentage of the tab that was rung in. But the kitchen staff has to operate on a modest hourly wage that relies entirely on the finances and economics of the restaurant (known for generating very modest margins). Because the more popular arrangement in restaurants across the US is tipped-hourly FOH staff, you don't want to be the one to eliminate tipping from your restaurant for the fear of losing good service staff to a restaurant where tipping is in place - where they can make more money. But, if every restaurant in the area, or better yet, in the country, eliminated it, we could more easily pay ALL our people on an even scale. Low kitchen wages are keeping people from pursuing working in BOH, and finding good kitchen talent seems to be getting tougher all the time. It's a complex issue that I wish I had the power to change."
What are your favorite dishes to cook on your current menu?
"I like to create food that is clean and simple, while also highlighting the quality of the ingredients I am working with. For example, I love the beef tartare that we have had on our menu at Blackbelly since day 1. We pride ourselves on getting the best meat you can find anywhere - from small family ranches who raise their animals with the highest standards. For example, the cows we procure live their whole lives on free-range farms, drinking natural spring water and living on wild grasses. They have a great, healthy life, which ultimately makes for great tasting food. The same is true for the produce we serve. It is grown with love, naturally and organically by small farmers only a few miles from our restaurant. Other dishes I am proud of that I recommend to guests are my pork green chile posole at Blackbelly and red chile posole at Santo. I grew up in New Mexico, and these bowls of soup feel like home to me. They are the definition of comfort food, and there's always a time and place for that."
Why did you choose this recipe to share?
"This green chile posole is a stew I grew up on as a kid in New Mexico. It is a staple dish in our culture. Every restaurant and family there has their own recipe. The ingredients are very representative of the area which is known for its chiles and spices. The soup is filled with all the flavors I love and remind me of home."
Recipe: Chef Hosea Rosenberg's Pork Green Chile Potato Stew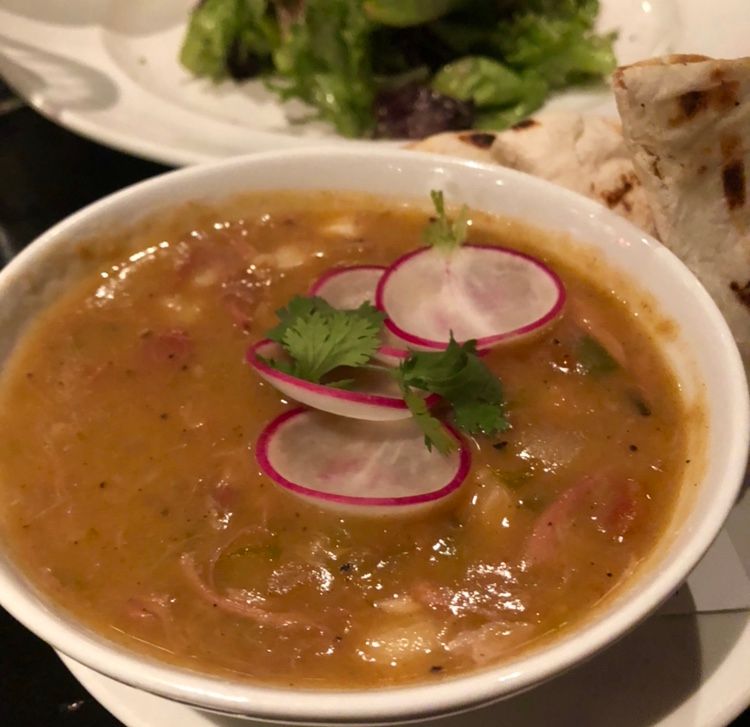 Serves approximately 16 (perfect for a big dinner party! or divide ingredients equally to make less E.g - to make 4 portions use 1/4 of each ingredient)
Ingredients:
2.5 lbs pork butt large dice
1 Gal chicken stock
1/2 of a yellow onion
4 celery stalks
1 carrot split
4 whole cloves of garlic
1/2 C canola oil
3 C yellow onion, diced
1/2 C garlic, minced
1/2 Tbsp hot chile powder
1/4 Tbsp cumin
1/2 Tbsp black pepper
2 Tbsp salt
1.25 lbs hot green chile
1.25 lbs medium green chile
1/8 C oregano, fresh chopped
1/4 C jalapeño, diced small (no seeds)
1/2 C lime juice
2.5 lbs fingerling potatoes cut in small chunks
Directions:
Place pork butt, chicken stock, onion, celery, carrot and garlic in a large pot and simmer for at least 4 hours (overnight is ok.) Let cool in refrigerator.
Bring stock back to boil. Remove pork and reserve. Strain stock through chinoise.
In large pot, sautée onions and garlic till soft
Add spices and cook for 2 minutes
Add strained stock and bring back to simmer
Add pork, chiles, oregano, jalapeño, lime and potatoes and simmer for about 15-20 minutes. Potatoes should still be al dente.
Check seasoning and serve.
BlackBelly Market
1606 Conestoga St #3, Boulder, CO 80301, United States