Auckland
Saffron Tagliatelle aglio e olio. A taste of Ortolana with Chef Kevin Puyat.
"This is one of my go-to recipes when cooking for friends. It's a humble, approachable dish for people and it tastes sensational. Who doesn't love an easy and delicious recipe?"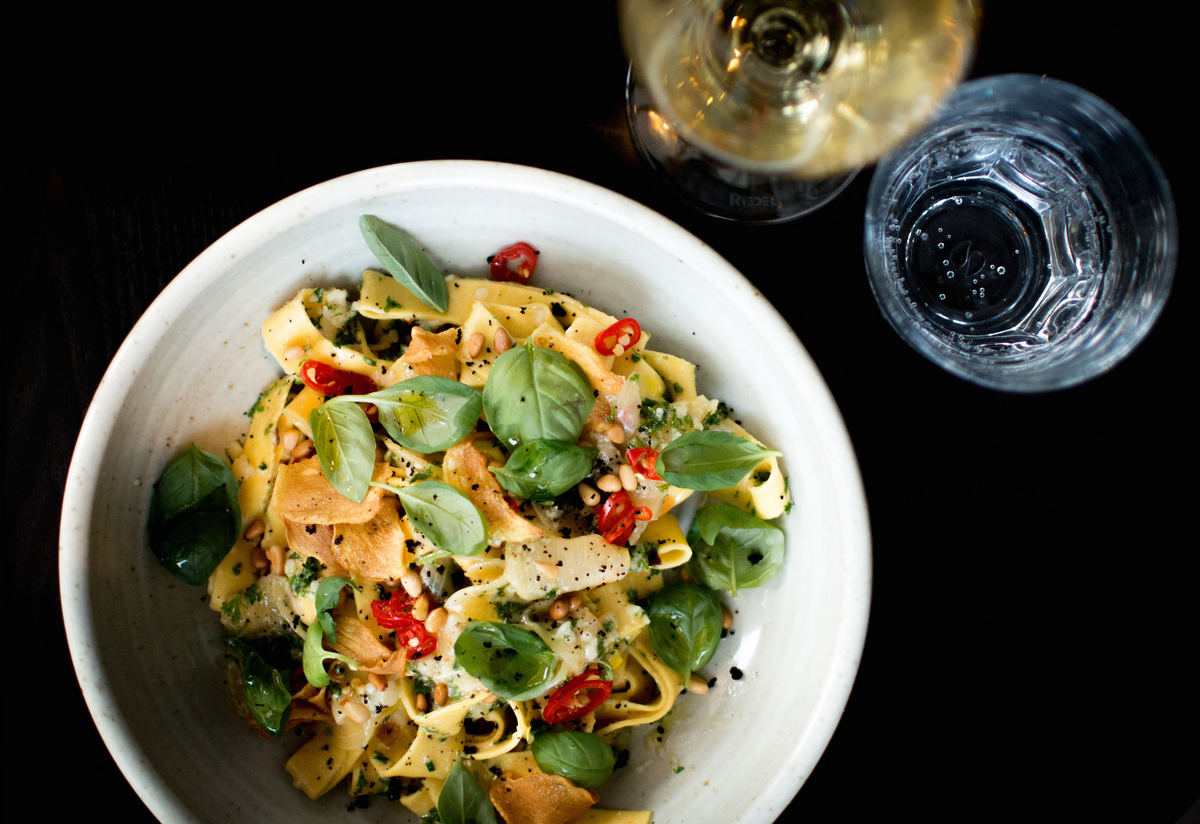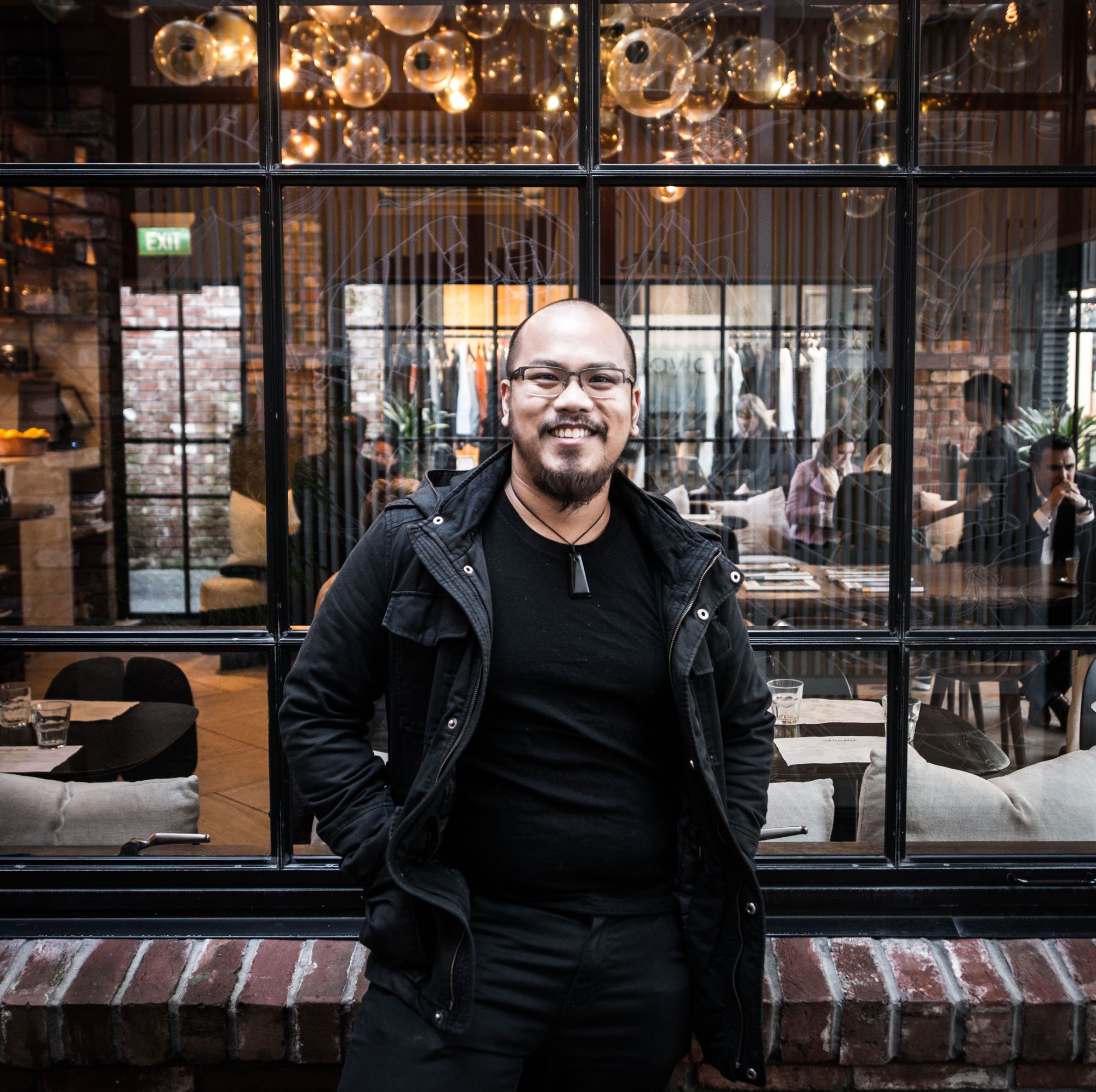 Kevin Puyat is the Executive Chef of Ortolana Restaurant in Auckland, New Zealand. The restaurant is located in Auckland's Britomart district and is set within a conservatory. Ortolana means 'market gardener' in Italian, and also represents their food philosophy to offer a menu based around "the freshest seasonal produce available from their own farm and other local growers". To get to know Kevin better, we asked him a few questions and to share one of his favourite recipes.
What do you like to cook and why?
"I love cooking so I like to cook a lot of things, but usually, it's some form of noodles or pasta - comfort and taste! It's really easy to whip something up that's tasty without needing too many ingredients or too much prep time, and the results are usually delicious. Both pasta and noodles are great with anything that's in season, or anything that's in the pantry, so they're easily modified to fit the budget, time constraints and seasonality!"
What is your best cooking tip for readers?
"Taste everything, and taste every step of the way. It's much easier to adjust seasoning as you go than it is doing it all right at the end. This also goes for dishes; keep it tidy, and you'll find there are barely any dishes to do at the end!"
What do you know now, that you wish you knew when you first started as a chef?
"Treasure the moments you manage to get with friends and family because this profession has the tendency to take up a lot of your time. When you're passionate about something, you give yourself to it, and that means your time too. But in saying that, I honestly couldn't see myself doing anything else. I know, I've tried, haha...and I always come back to cooking."
What are your favorite dishes to cook on your current menu that you recommend the most to diners?
"The crayfish ravioli, or the octopus & squid bucatini; they're both super tasty and fresh, and show off New Zealand seafood. And they're both paired with pasta. Can you see a theme here? I love pasta, haha."
Why did you choose this recipe to share?
"It's one of my go-to recipes when cooking for friends. It's a humble, approachable dish for people and it tastes sensational. Who doesn't love an easy and delicious recipe? And most people already have many of the ingredients in their pantry or fridge."
Recipe: Saffron Tagliatelle aglio e olio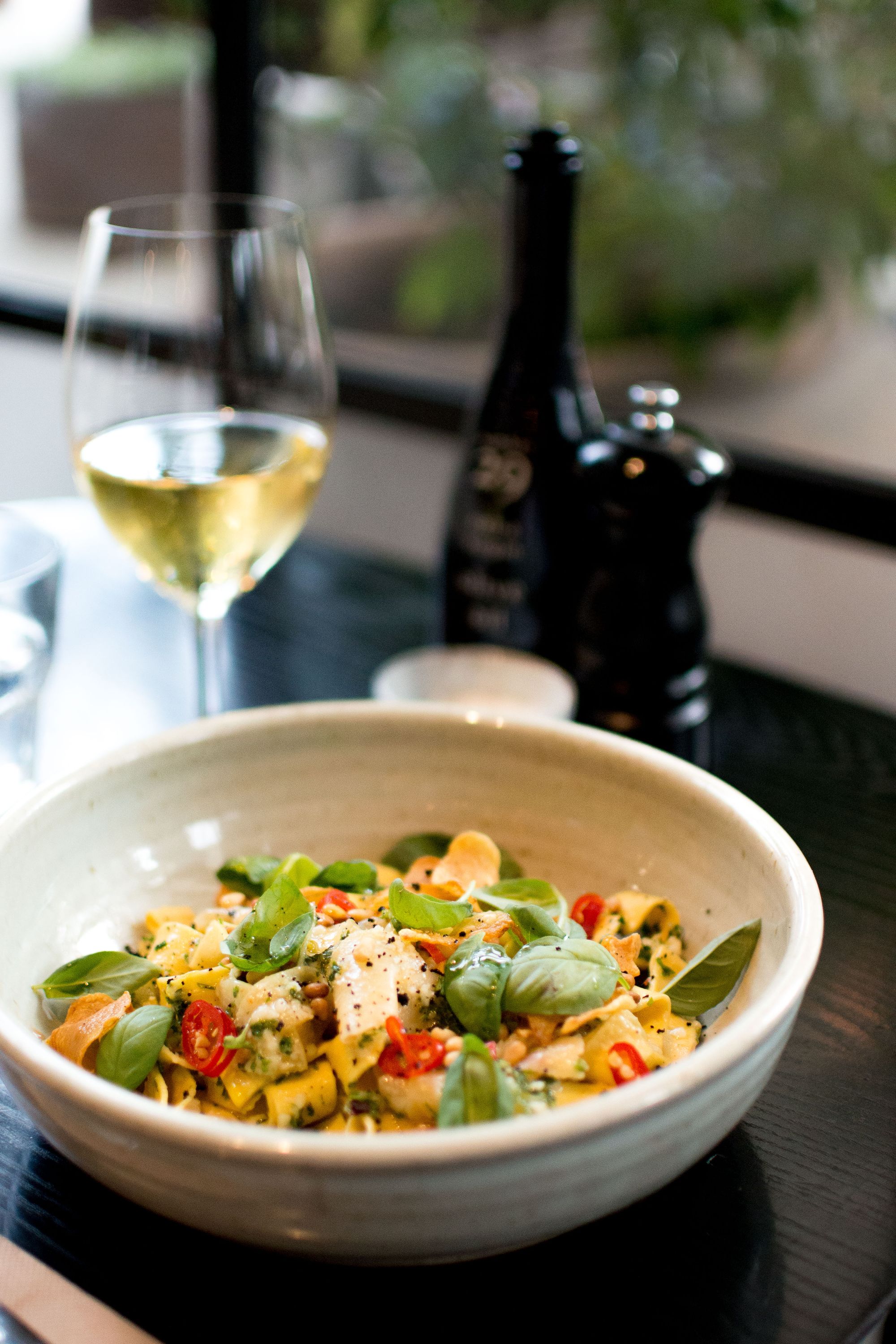 *Serves 4
Ingredients:
2 bulb of garlic, peeled, cloves separated, then thinly sliced
100ml good quality olive oil
2 pinches of dried chilli flakes
Juice of 2 lemons
400g of saffron tagliatelle (see recipe below)
1 generous handful of chopped Italian parsley
2 generous pinches of toasted pine nuts
A large pinch of thinly sliced pickled red chilli
A handful of fresh-picked basil
Black garlic powder
Block of good aged parmesan to grate on top (the more the merrier!)
Directions:
Bring a large pot of water to the boil, season the water with salt until it tastes like the ocean.
In a large saute pan, heat oil over medium heat, add chilli flakes and sliced garlic, you don't want to add any colour, low and slow.
If the garlic starts to brown quickly remove from heat and add a tablespoon of the pasta water to quickly cool it down.
Once the garlic has started turning transparent, remove saute pan from heat and add the lemon juice.
Drop your fresh pasta in the pot of boiling salted water, stir it lightly so it doesn't stick, it's fresh pasta so shouldn't take too long to cook.
Once the pasta is cooked to your liking, remove from water, drain in a colander, then add the cooked pasta to the garlic oil.
Throw in your parsley and toss until incorporated, check the seasoning again.
Split on to four plates, or chuck in a large bowl family-style, and top with toasted pine nuts, pickled chilli, and heaps of parmesan cheese.
To make the Saffron Tagliatelle:
Ingredients:
250g 00 flour
75g whole egg
60g egg yolk
1tsp saffron oil
1tsp olive oil
1tsp salt
Directions:
Combine ingredients in a mixer, until polished dough is formed.
Cover with cling film, allow the dough to rest for 30 minutes.
Roll out by hand, or with a pasta machine until 2mm thick, dusting generously, then cut into 7mm ribbons.
Dust generously again with more flour to avoid sticking, set aside until required.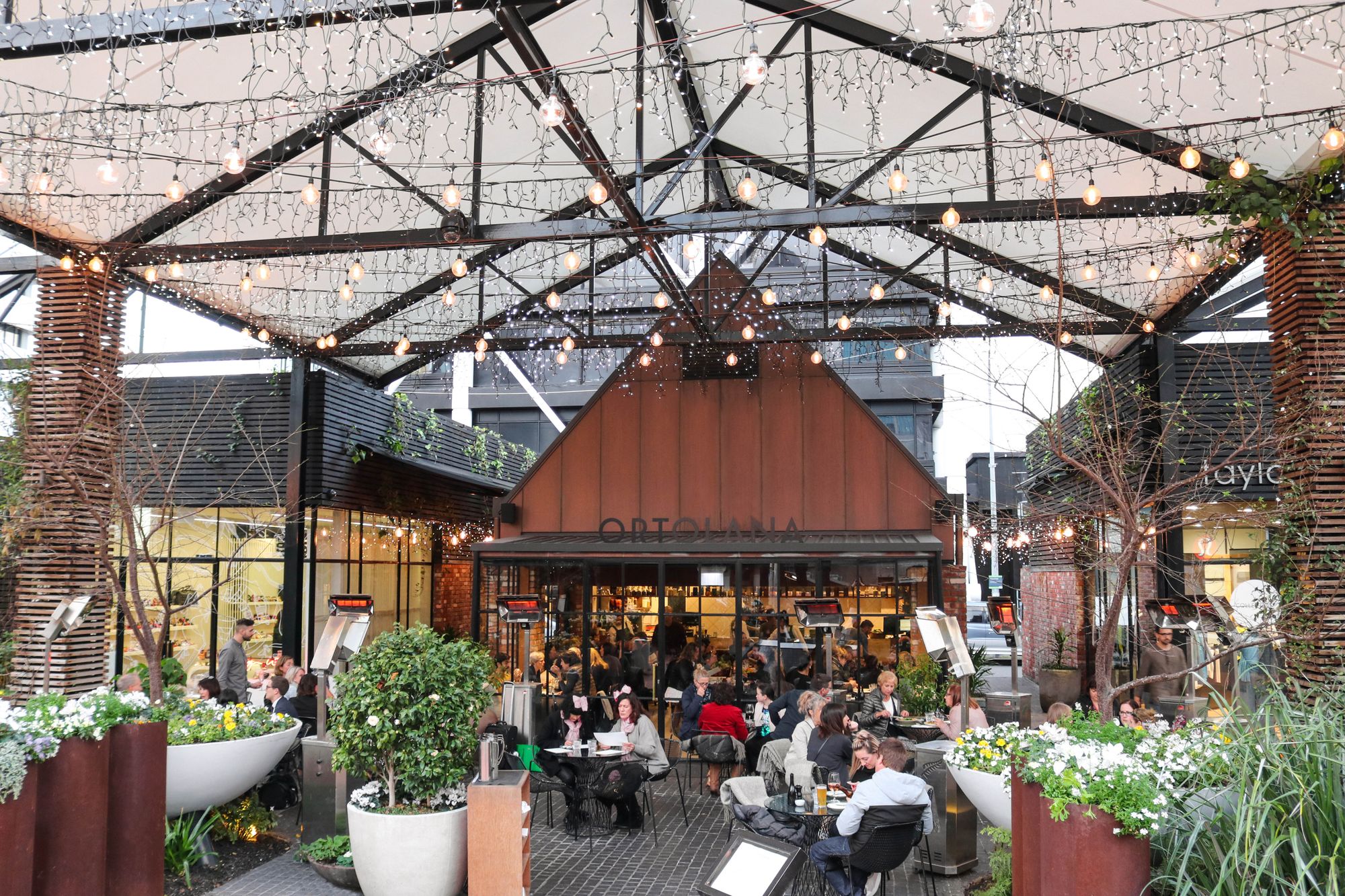 Ortolana Restaurant
33 Tyler Street, Auckland CBD, Auckland 1010