Toronto
Smoke, Tomato and Fish. A Taste Of Il Covo With Chef Ryan Campbell.
Meet Chef Ryan Campbell of Il Covo in Toronto. Learn what he likes to cook, his best cooking tips and his recipe for how to cook Orata (Sea Bream)!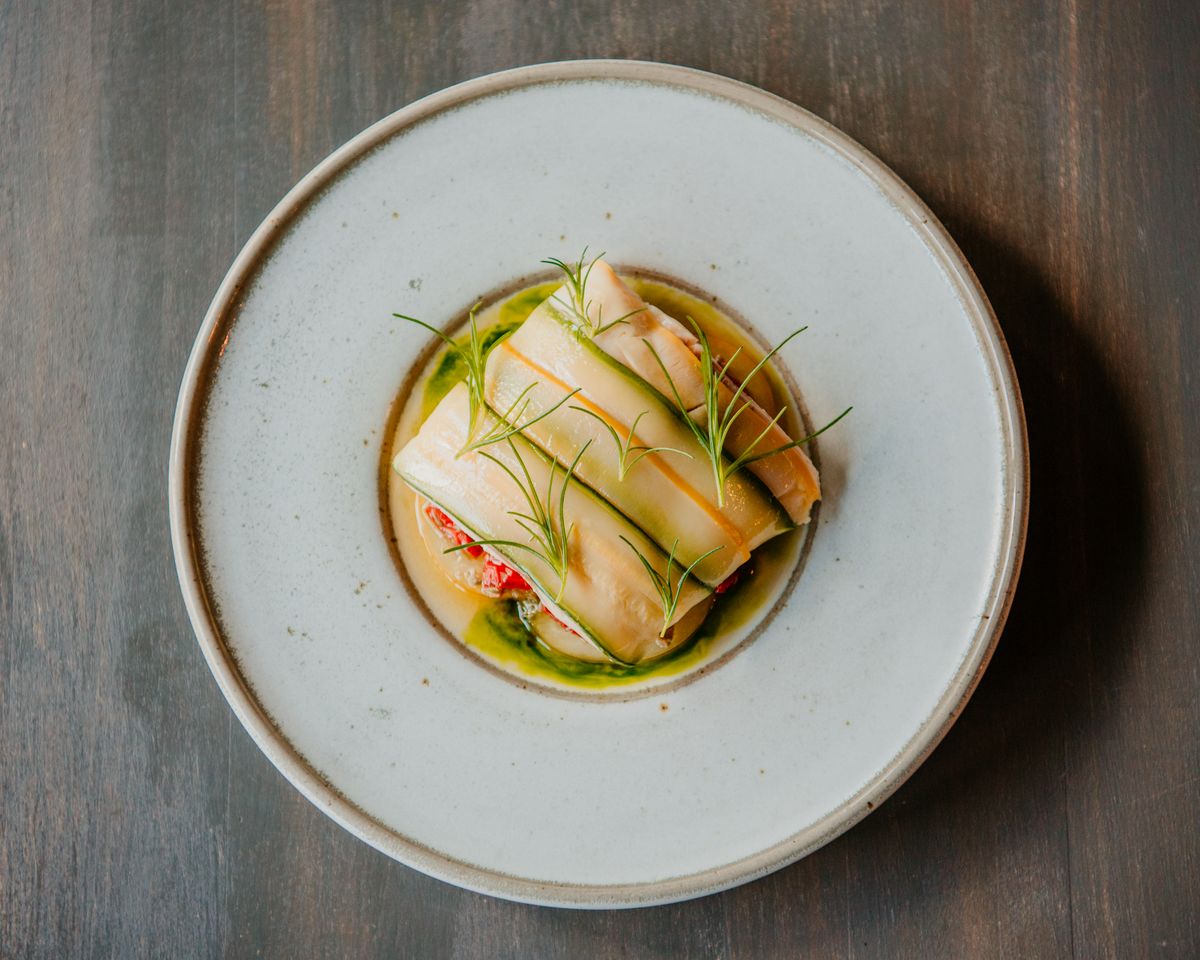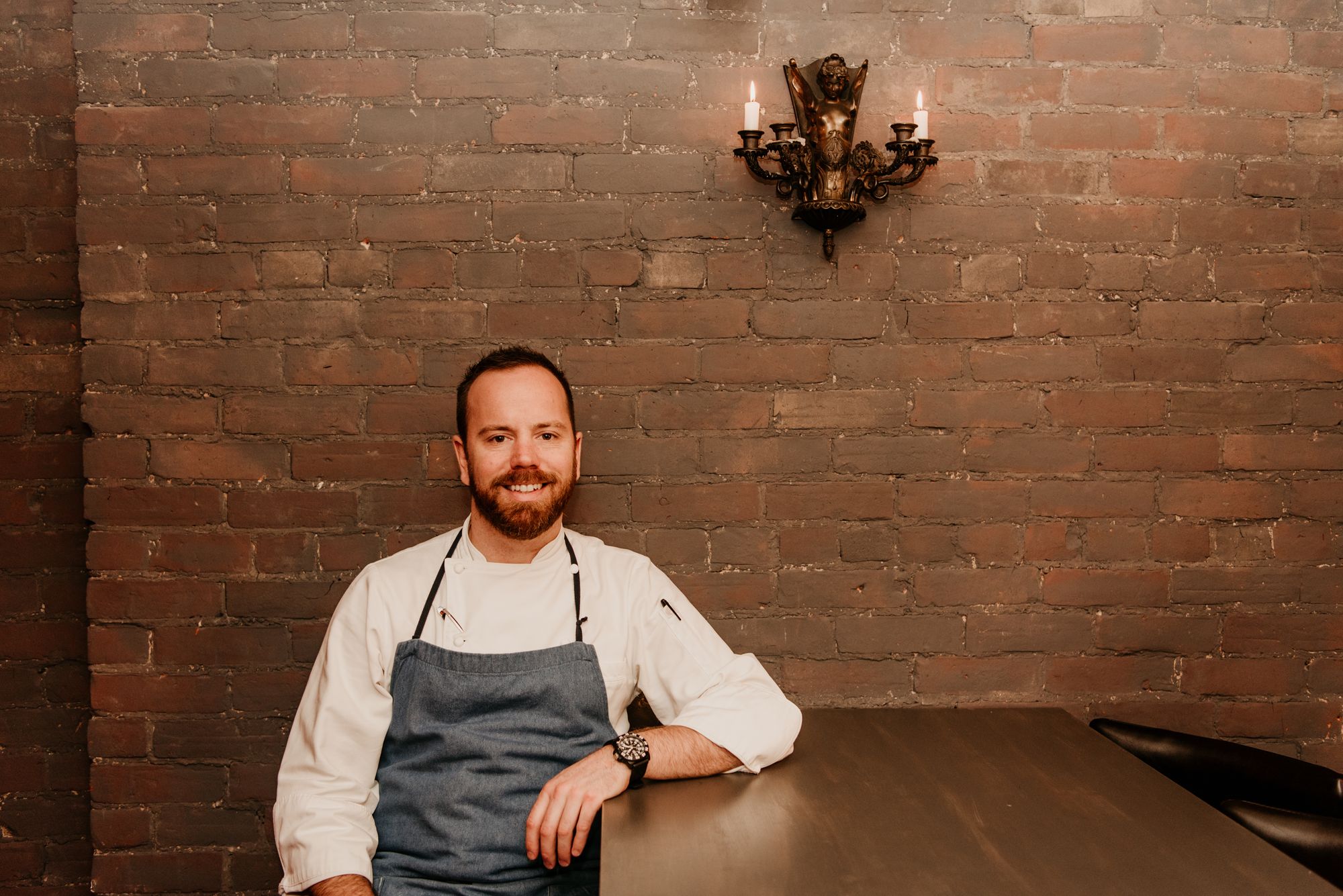 Ryan Campbell is the Executive Chef at Il Covo in Toronto, Canada. The restaurant describes itself as "a place where one can easily unwind, relax, escape the routine of life, and feel as though they are cared for by family". Chef Ryan's food is "created with very bright, crisp and clear flavours, where responsibly sourced ingredients self-evidently speak for themselves". His menu takes inspiration from every region of Italy, incorporating old school cookery techniques with modern techniques to "enhance the end-result of his dishes". After 22 years of working at various top restaurants in Canada and Italy, Ryan opened Il Covo. We asked Ryan what he likes to cook, his best cooking tip, and to share one of his favorite recipes!
What do you like to cook and why?
"I like to cook with simplicity, but at the same time, try my best to be refined and to not overcomplicate things. Like many chefs, I think letting star ingredients speak for themselves is one of the best things a chef can do. Simple isn't always easy though. I think I became a chef, after dishwashing for a couple of years, because of the rush you get in somewhat tense environments while contributing to something with a team of people. It's the people around me having fun while working hard that always motivated me to try my best, to just enjoy and to have a good time.
I sincerely believe happy cooks make the best food. In a cook's daily life, you execute hundreds of little jobs between prep hours and service time. I think subconsciously I always found great satisfaction in this. My biggest inspirations in life have been people like Chef Mark McEwan, Chef Anthony Bourdain, my highly organized and hardworking parents (who never worked in the industry), Chef Martin Picard and Chef Nadia Santini. These days, I dream about working for chefs like Rene Redzepi, Christian Pugliese, Grant Achatz and Albert Adria."
What is your best cooking tip?
"Keep it simple and cook something that you love"
What is one thing you would change about the restaurant industry if you had the power to do so?
"I would love to see your average cook get paid more money. But first, restaurant patrons would need to pay more for their food and for their dining experiences."
What are your favorite dishes to cook on your current menu?
"I love serving our 'fiori di zucca', which are zucchini blossoms that are filled with melting mozzarella after being dipped and fried in a batter that is made with prosecco and served with fresh lemon. They are pretty much elegant mozzarella sticks with high-quality local cheese. I love cooking our 'Linguine di Mare' (seafood linguini), a pan of slippery and perfectly cooked long dried pasta loaded with fresh seafood, chili, garlic, parsley and white wine is simply good eating."
Recipe: Orata (Sea Bream)
"I chose the Orata (sea bream fish) recipe to share as it just tastes like summer. Top-notch fish, zucchini, fresh tomatoes mixed with smokey sun-dried tomatoes and capers, I love it. Smoke, tomato and fish, equals awesome if you ask me."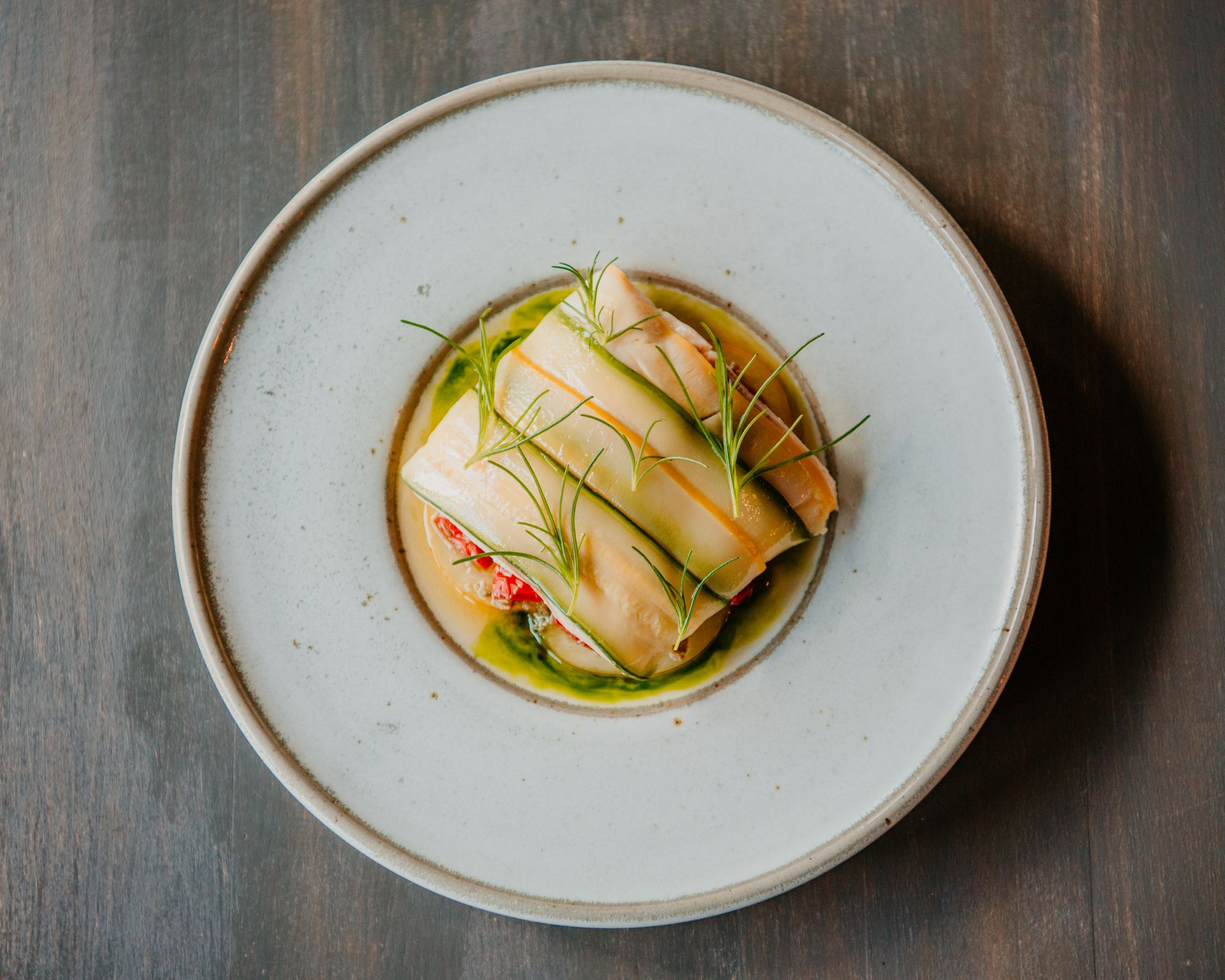 "Our sea bream are fresh-flown from Cyprus. These sea bass are 'farmed-wild' meaning they are raised in an enclosed area (a very large netted area) with holes big enough so that they cannot escape and big enough so that they feed off their natural habitat. This fishery is known to be one of the most sophisticated fisheries in the word, cleaned multiple times per day by scuba divers with a depth of 700 feet."
6 oz/ 168gm - Sea Bream portions (boneless and skinless, the bream is seasoned with salt then wrapped in blanched zucchini ribbons before being placed in a vacuum pack bag with olive oil and cooked sous vide for 20 minutes at 57C). (Editor: If you don't have a sous vide machine check out this alternative)
Fresh Sliced Orange
30g - Fresh Tomatoes
15g - Garlic Oil (recipe, a 50/50 mix of smoked olive and grape seed oil is blended with fresh garlic then strained)
25g - Chopped Capers & Sundried Tomatoes are heated up in the garlic oil then poured over top of the fresh tomatoes
5g - Agretti (aka Petite Sea Grass) is tossed with fresh lemon and sea salt then placed on top for more freshness and texture
8g - Green Garlic Oil (recipe - green garlic is chopped and blended with spinach and oil then cooked and strained)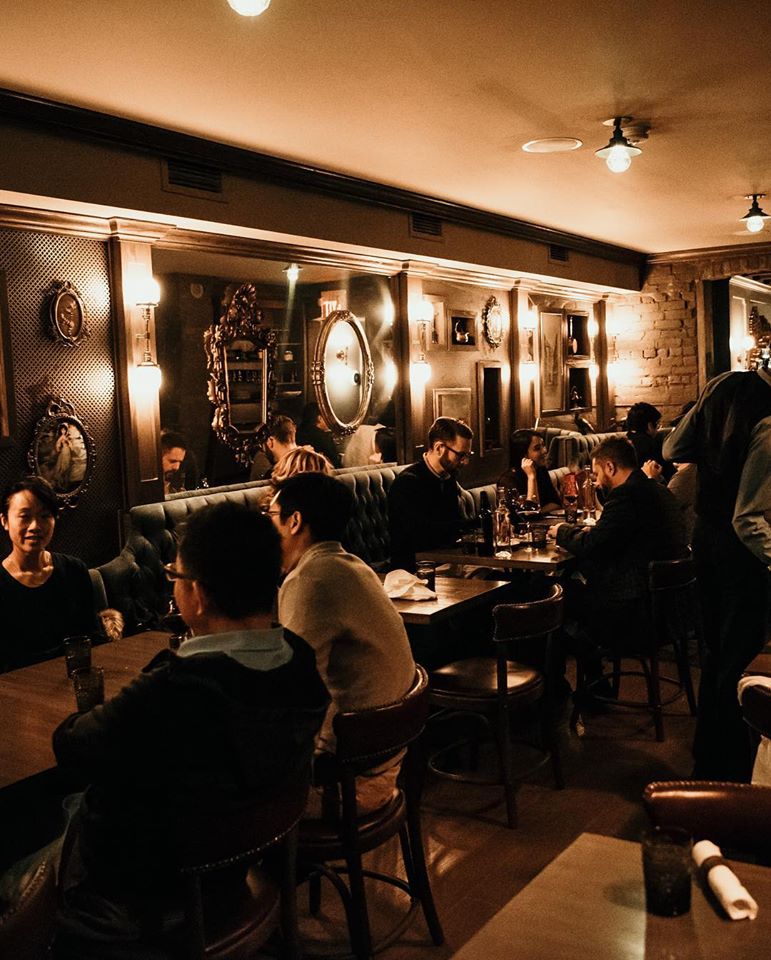 Il Covo
585 College St, Toronto, ON M6G 1B2, Canada