Vancouver
Sunset Salad. A Taste of Tuc Craft Kitchen With Chef Roy Flemming.
Chef Roy Flemming is the Executive Chef and Co-owner of Tuc Craft Kitchen in Vancouver, Canada. Find out what drives him as a chef and how to make the Tuc Sunset Salad.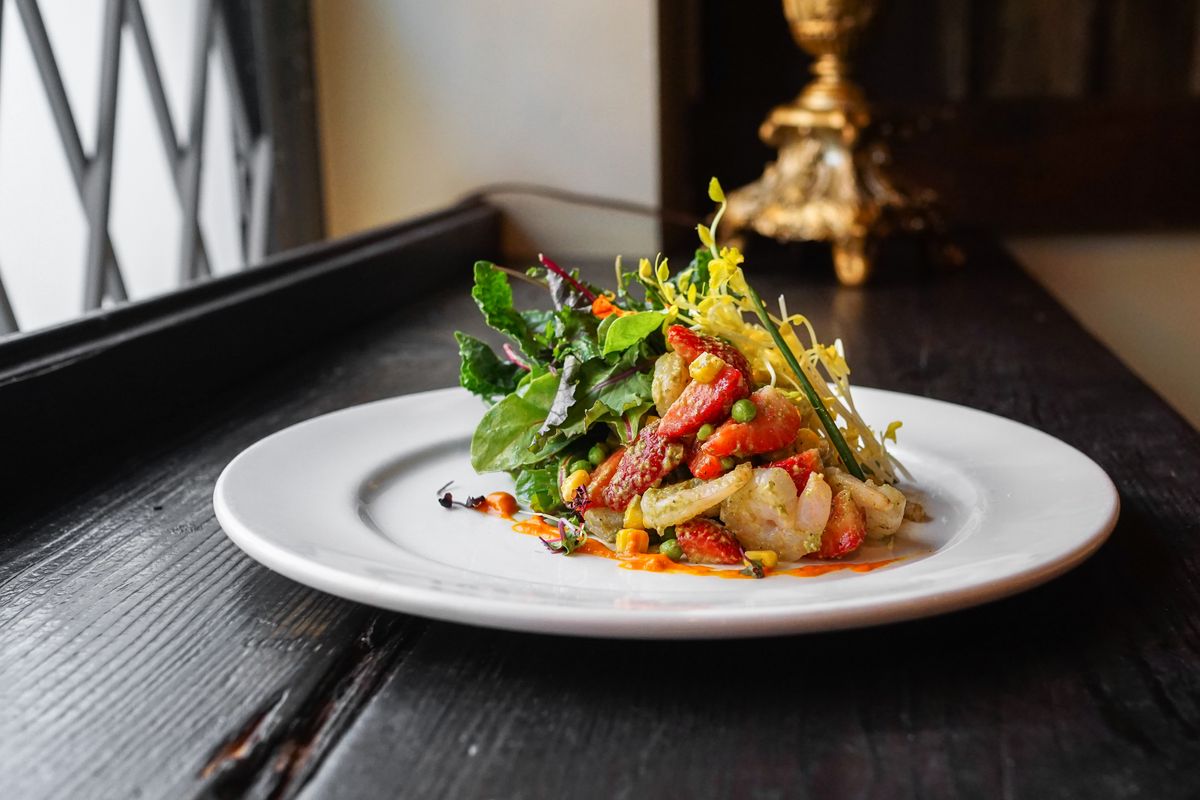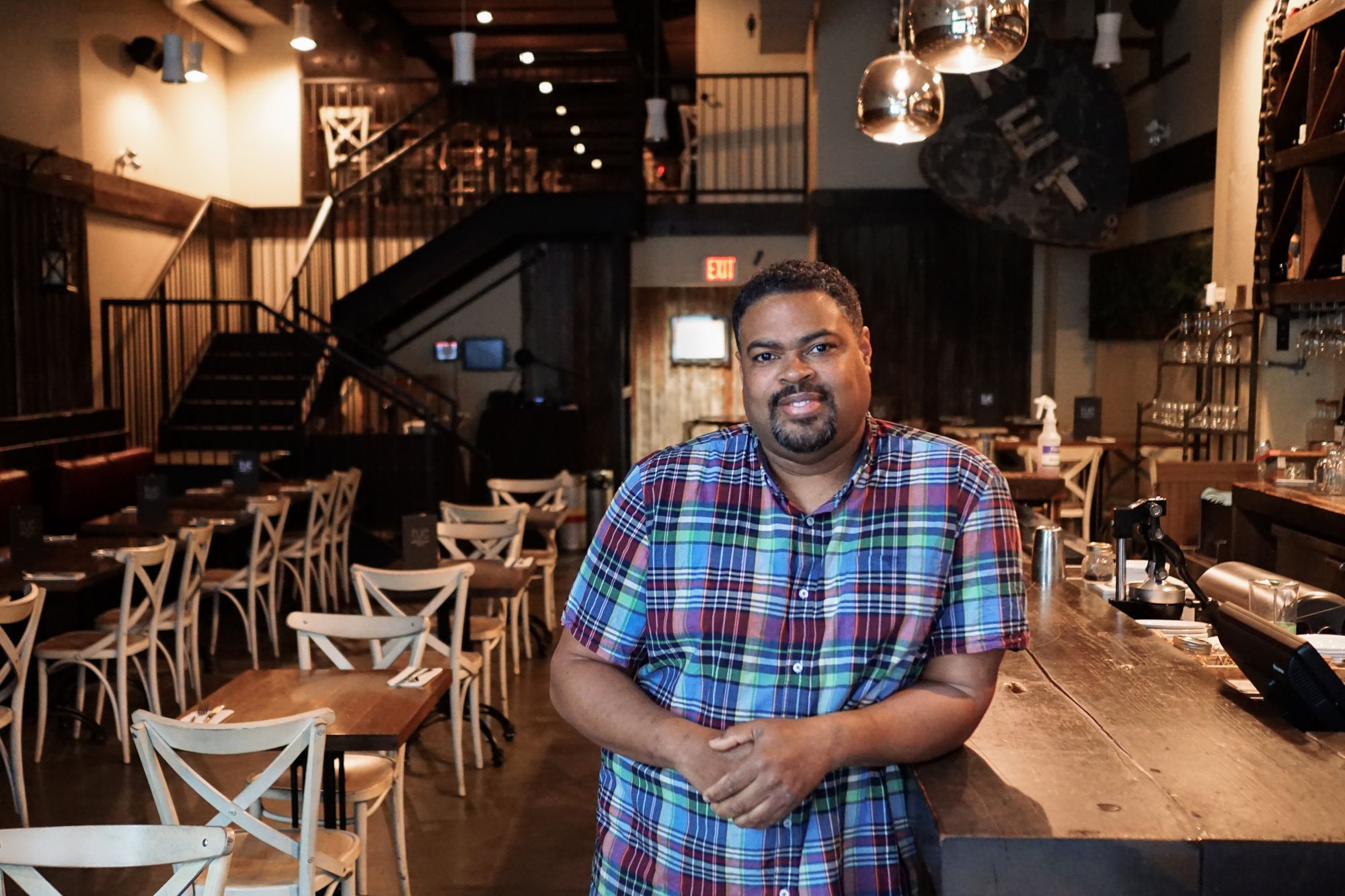 Roy Flemming is the Executive Chef and co-owner of Tuc Craft Kitchen in Vancouver, Canada. Chef Roy was born in the UK and raised in the Caribbean, New York City, and Montreal. He started his culinary career in Montreal, before working his way across Canada at many high-end hotels and restaurants. In 2013 he and his business partners Colin Ross and James MacFarlane opened Tuc in the heart of Vancouver's historic Gastown district. Chef Roy has created a menu "that is seasonally informed, locally sourced and showcases his signature brand of rustic, nourishing comfort food that is artfully prepared and plated". In order to get to know Roy better we asked him what he likes to cook, his best cooking tip and to share one of his favorite recipes.
What do you like to cook and why?
"For me, cooking has always been and continues to be a way to express my creativity and to relax and have fun all at the same time. It's a great way to show friends, family and TUC's guests my appreciation for their ongoing love and support. Creating food that is comfort-based is something that I think everyone can appreciate because it reminds us of home. The memories we link to food are infinite. I tend to draw from my early childhood years for inspiration, whether it be my mother's cooking or one of my many friends from various cultures. I am heavily influenced by those childhood triggers."
What is your best cooking tip?
"Don't be afraid to make mistakes in the kitchen. This is how you learn, and in some cases, how you learn to improvise. Some of the world's most classic dishes were invented by 'accident'."
What is one thing you would change about the restaurant industry if you had the power?
"This is a generalization of course and not an indictment of the industry as a whole or any one restaurant for that matter, but I do think we could improve how we compensate and develop our people. The restaurant industry is most often used as a way for young people to pay for an education and to allow them to survive while they pursue other career aspirations. This is a great career, yet we don't always promote it that way. Better labour relationships providing growth and opportunities for young people would help with retention, better service and longer career aspirations for the youth of tomorrow."
What dishes from your menu do you recommend the most to diners?
"I stand behind every single dish on TUC's menu, and I truly enjoy preparing each and every one of them. At TUC we put so much time, love and passion into every single menu item that whenever someone asks me for a recommendation I always answer them with 'what are you in the mood for?' as I am confident we have something that they will be totally satisfied with, so that they leave happy whatever they choose!"
Why did you choose this recipe to share?
"I chose the Sunset Salad because it has the boldness in its flavor profile to be fresh and light, yet hearty enough to reflect TUC's approach to comfort food. All the while allowing the fresh ingredients to stand for themselves, not hidden or veiled but instead exposed and revealed."
Recipe: Sunset Salad
With Baby Shrimp, Lemon Vinaigrette, Carrot Puree and Mole Verde.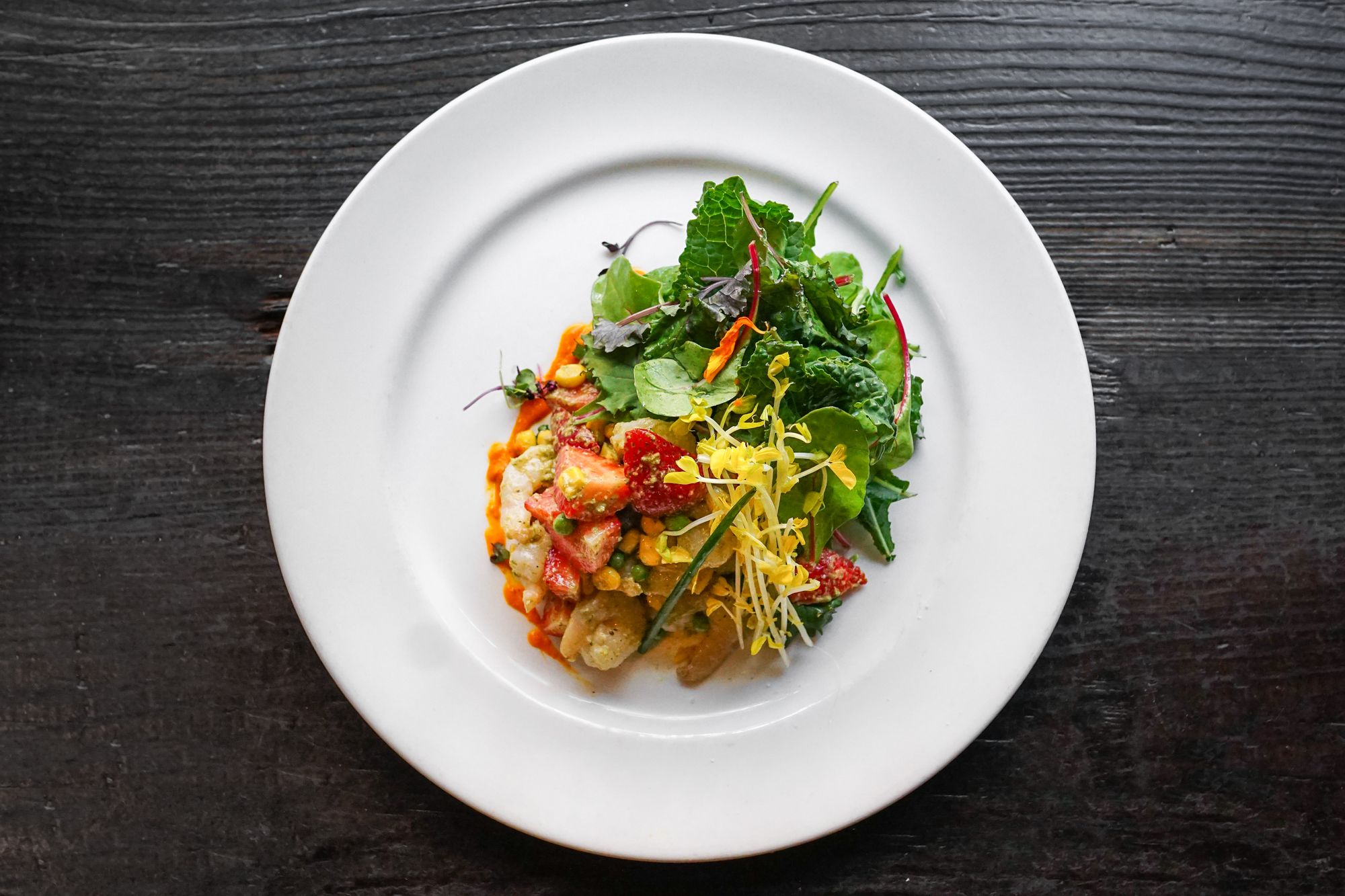 Make's: 4 servings
Time: 60 min
Shelf Life: 2 days
Ingredients:
8 strawberries quartered
6 oz baby shrimp (or Spot Prawn when available) (peeled, cooked, chilled)
1⁄4 C peaches & cream corn
2 fl oz mole verde (recipe below)
2 whole bib lettuce (washed, drained, cut into 8)
12 wheat germ shoots
1 fl oz lemon vinaigrette (recipe below)
1⁄2 fl oz carrot puree (recipe below)
1 t kosher salt
Procedure:
Assemble & combine strawberries, shrimp, cream corn and mole verde about an hour before you are ready to serve, taste & adjust seasoning once fully marinated if need be.
On a large chilled platter assemble lettuce top with lemon vinaigrette, then add marinated baby shrimp. Next top with Wheat Germ shoots and sprinkle carrot puree around the plate, season to taste.
Serve immediately.
Lemon Vinaigrette:
Ingredients:
6 lemons (zested no pith)
1 C water
1 C olive oil
2 C simple syrup
2 C lemon juice
3 tbs kosher salt
Procedure:
Zest the lemons, squeeze juice and strain seeds. Keep lemon juice.
In a bowl add lemon zest, lemon juice, water, olive oil, simple syrup and salt.
Refrigerate immediately.
Note: Fruit acidity and sweetness will vary, as a result you may need to add more lemon juice, or simple syrup as needed.
Carrot Puree:
Ingredients:
2 large carrots, peeled

3 C water

1 ear ginger (peeled and sliced)

1 guajillo chili (stemmed and sliced with seeds)
1 C orange juice
1⁄2 C olive oil

1 tbs kosher salt
Procedure:
Combine carrots, water, ginger and guajillo chili in a sauce pan and simmer on medium high heat until carrots and ginger are tender approx. 15 to 20 min.
Once tender, add orange juice, olive oil and salt to a food processor then top with sauce pan ingredients, puree until smooth.
Chill and set aside.
Mole Verde:
Ingredients:
4 large tomatillos (husks removed)
2-3 serrano or jalapeno peppers
2 large garlic cloves (optional)

1⁄2 small white onion chopped
1⁄2 C pumpkin seeds (shelled and toasted)
3 tbs ground cumin
1⁄2 C olive oil
1 tbs kosher salt
Procedure:
Combine tomatillos, peppers, garlic and onion in a sauce pan and roast on an open grill or broil in the oven until the vegetables are blistered and caramelized. 10-15min. Keep rotating them until all sides are evenly dark. Set aside and allow to cool.
In a medium sized pan add pumpkin seeds and toast on medium heat until they start to go golden brown (approx. 5 min) then add cumin, keep stirring until the cumin starts to give an aroma and starts to go dark brown (approx. another 3-4 min). Set aside.
Now combine all ingredients in a food processor, puree to desired consistency.
Chill and set aside.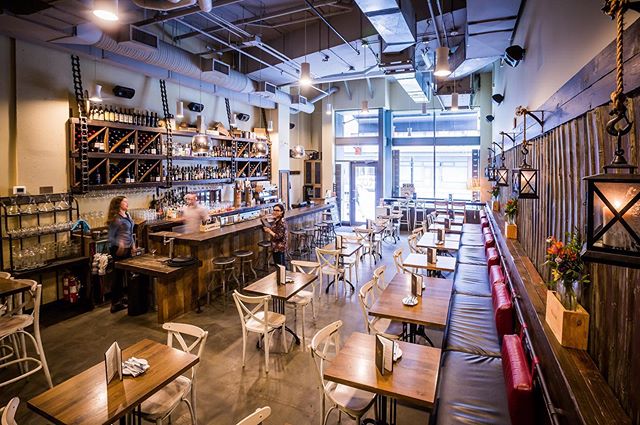 Tuc Craft Kitchen
60 W Cordova St, Vancouver, BC V6B 1C9, Canada