Seattle
Dungeness Crab Lettuce Wraps. A Taste Of Aerlume With Chef Maggie Trujillo.
Maggie Trujillo is the Executive Chef of Aerlume Restaurant in Seattle, Washington. Learn how to make her recipe for Dungeness Crab Lettuce Wraps!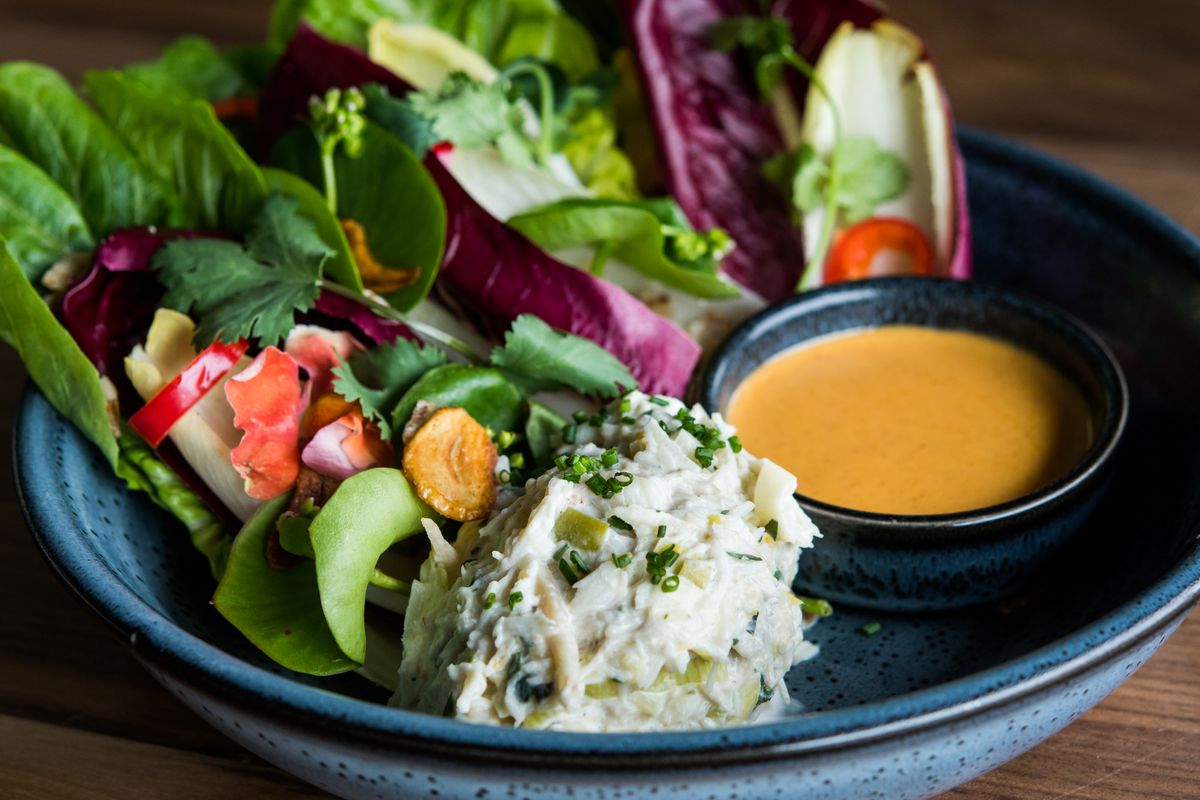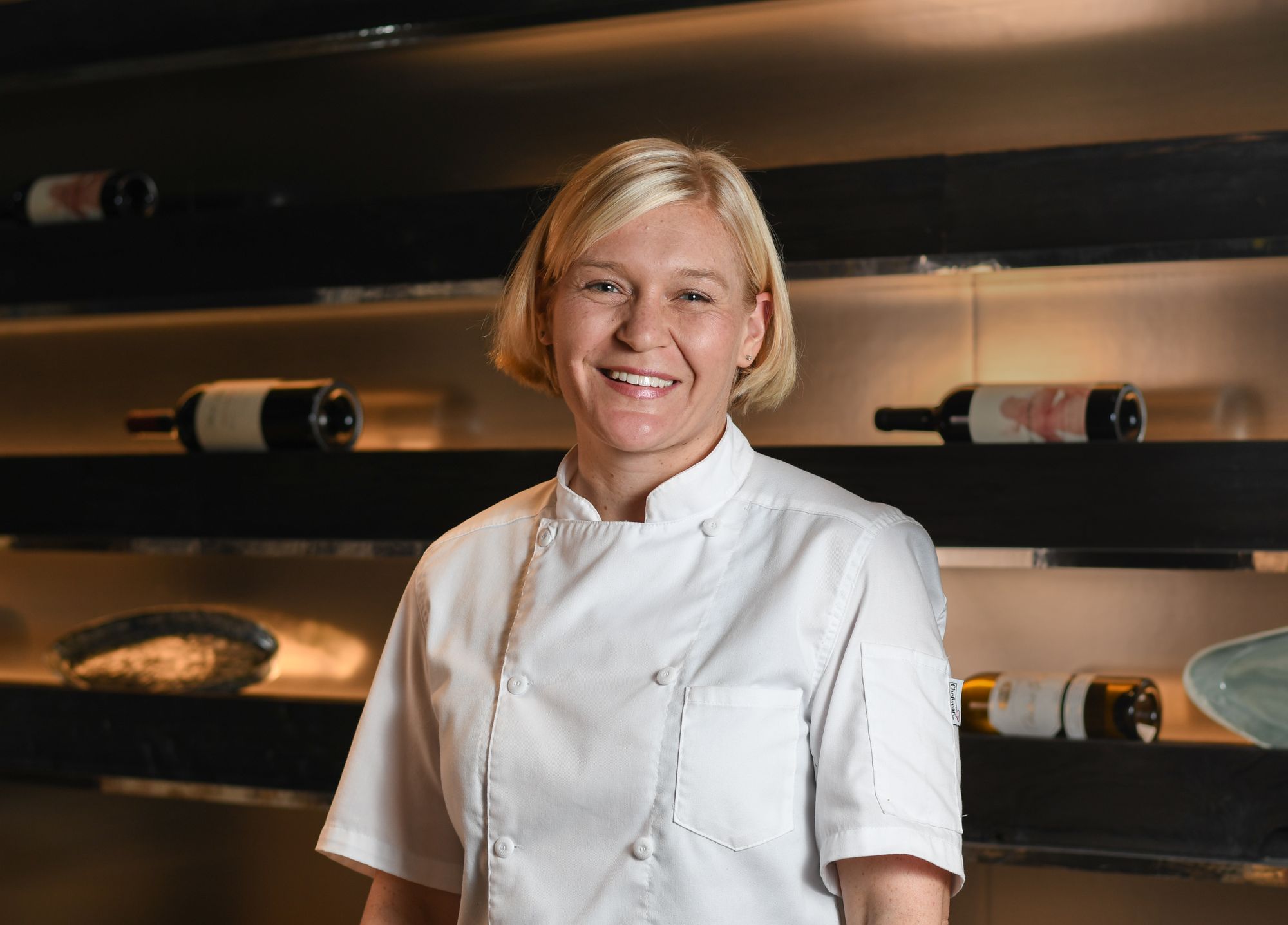 Maggie Trujillo is the Executive Chef of Aerlume Restaurant in Seattle, Washington. The restaurant is a farm to table restaurant with an emphasis on using the best seasonal ingredients on offer. Chef Maggie was born in Minnesota and grew up in Caldwell and Boise, Idaho. Her father was a food scientist and microbiologist, which gave her an "interesting perspective on food growing up". Her love for cooking began whilst on a school trip to Paris, where she tasted her first "perfect croissant". Maggie is a graduate of the Le Cordon Bleu at Western Culinary Institute in Portland, OR. After working her way around the United States at various top-end hotels and restaurants, she joined Aerlume in the fall of 2018. To learn more about Maggie, we asked her some questions and to share one of her favorite recipes.
What do you like to cook and why?
"I enjoy creating dishes for people to enjoy using quality ingredients.  Partnering with our farm in Fall City and working directly with Amanda (our farmer) in selecting produce we will use each season has been a fun process.  Our menus and dishes focus on the produce she grows.  I enjoy finding ways to utilize all edible parts of the plants.  I love that in cooking there is always something new to learn and I feel fortunate for the opportunity to be mentored by Chef Jason Wilson."
What is your best cooking tip?
"Do your research on different recipes, styles, techniques and then have fun.  Recipe development happens from trying different techniques and different flavor pairings. Understand the fundamentals and then experiment."
What is one improvement you would like to see in the restaurant industry?
"In my kitchen, there is always a focus on learning and development. I hire quality people, set the bar high for expectation, and teach them everything I know. I would love to see more mentorship and teaching throughout the industry."
What are your favorite dishes on your current menu?
"On our current menu, I love our cornmeal fried soft shell crab, our Scallops with chanterelles/bacon and creamed corn, and our Gravlax on toast."
Why did you choose this recipe to share?
"I chose this recipe because it is simple, delicious, and made for sharing with friends."
Recipe: Dungeness Crab Lettuce Wraps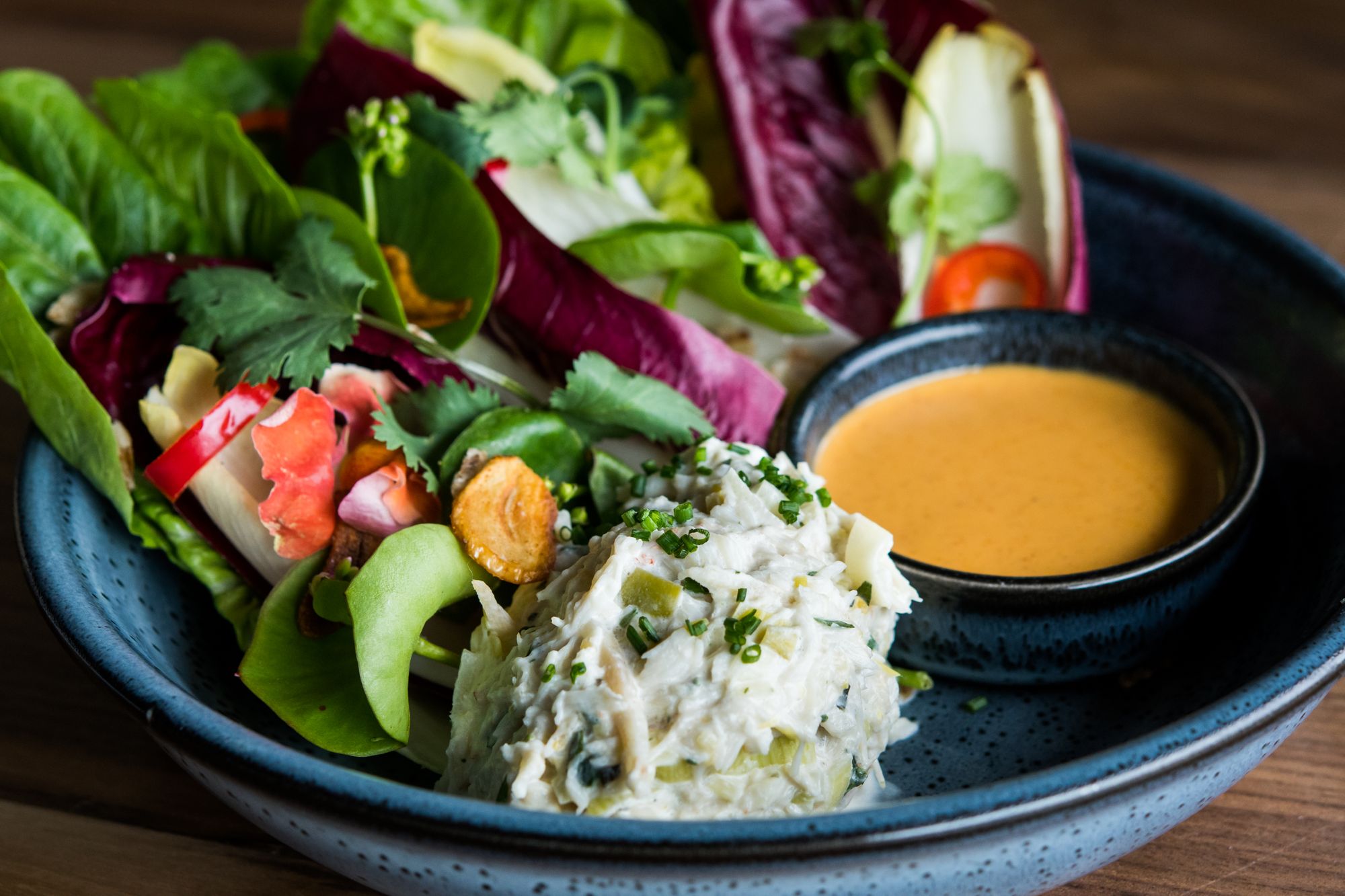 Ingredients:
1.5 cups leeks cut in half moons
1.5 cups celery root peeled and julienned
1.5 cup heavy cream
.5 cup basil chiffonade
2 T Preserved lemon cut brunoise
1 lb Dungeness crab meat
Procedure:
Simmer heavy cream
Add leeks and simmer for 5 minutes
Add celery root and simmer for another 10 minutes
Remove from heat and cool completely
Add basil and lemon
Fold in undrained crab meat, do not shred
Salt to taste
Quenelle Dungeness Crab salad into a bowl and serve with assorted lettuce. Bib, butter, Gem lettuce all work well.
Garnish with fresh herbs- cilantro, basil and mint pair nicely.
If you'd like to add a sauce you can create a simple vinaigrette of lemon juice, good extra virgin olive oil and curry powder.
Serve with a spoon to create your own lettuce wraps and enjoy with friends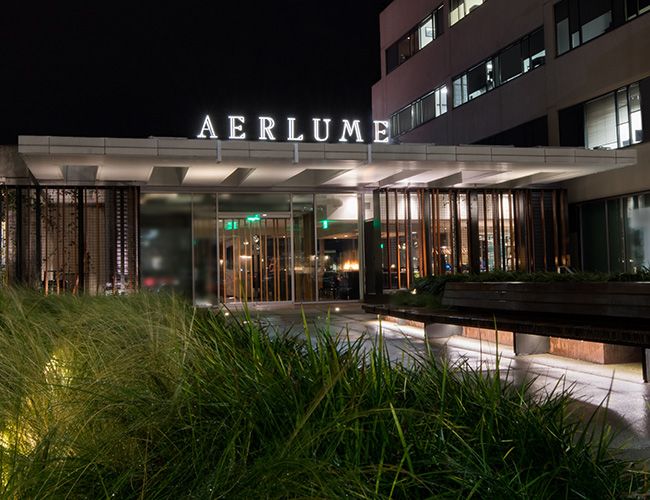 If you live in Seattle or are visiting soon check out Aerlume!
Aerlume Restaurant
2003 Western Ave Suite C, Seattle WA 98121