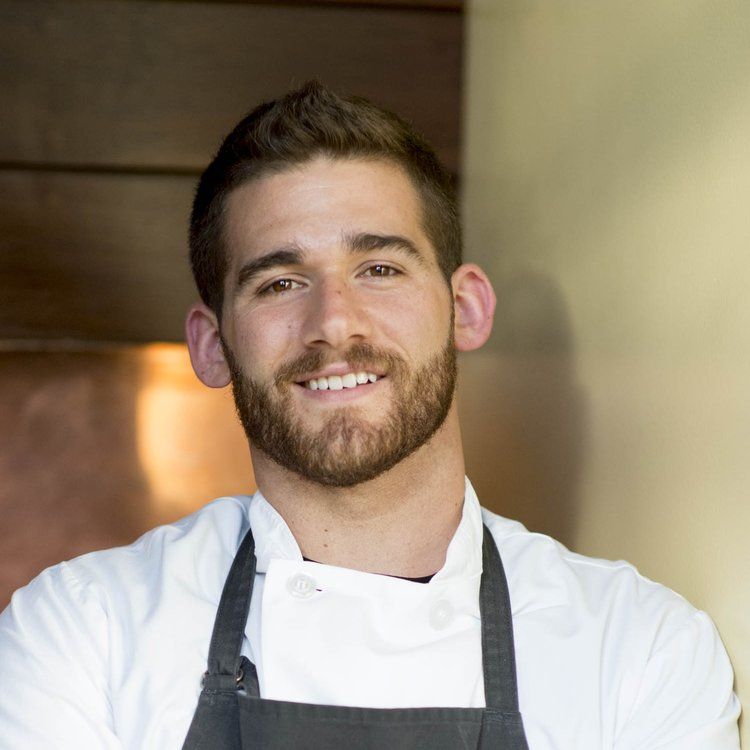 John DaSilva is the Chef and c0-owner of Chickadee Restaurant in Boston, Massachusetts. Chickadee is a "New England born, and Mediterranean inspired restaurant" situated in the heart of Boston's Innovation and Design Building. They offer a seasonal menu highlighting ingredients from local farms, markets, and producers across the region. They describe their approach to hospitality as being "big on having fun while maintaining a standard of excellence when it comes to the guest experience". To learn what drives John as a chef, we asked him to share one of his favorite recipes, and to answer a few of our questions.
What do you like to cook and why?
"I grew up in a small fishing town in Massachusetts. My father was a chef, my mother was a waitress, and we shared a two-family house with my Portuguese grandfather and my Sicilian grandmother. To say that food was central to my childhood would be an understatement. Grapes fresh off the vine, the smell of salt cod frying when I got home from school, and freshly baked scale bread slathered with copious amounts of salty butter were an everyday occurrence. When I wasn't playing sports, I was watching cooking shows with my dad. We would watch Julia Child, Martin Yan, Lidia Bastianich, Justin Wilson, and my all-time favorite show, Great Chefs of the World. Years later, The Food Network became a thing, and I was introduced to chefs like Mario Batali, Emeril Lagasse, and all of the Iron Chefs.
As an adult, I cut my teeth in Mediterranean kitchens working for the likes of Erin Zircher, Jody Adams, Barbara Lynch and Ana Sortun.  The most formative period in my career was my time at the Boarding House on Nantucket Island.  Erin Zircher taught me about having respect for ingredients, how to cook in harmony with the weather and seasons, and how to deconstruct and reconstruct a dish."
What is your best cooking tip for readers?
"Your dish is only as good as the ingredients you use. When planning your menu, start with the freshest, most beautiful ingredients you can find."
What would you like to change in the restaurant industry?
"I worry a lot about the future of this planet, and I think there is a lot we can change in the restaurant industry. It's very concerning, the amount of plastic and paper products we use in restaurants; from rubber gloves to trash bags to plastic wrap and all of the consumables associated with take away operations. This is a practice that needs to change, and we have a long way to go. Another topic on everyone's mind right now is food waste. As chefs, it's our responsibility to get creative in our solutions and do the hard work that ultimately needs to be done to correct this issue. I think the survival of our planet depends on it."
What is your favorite dish to cook on your current menu?
"My favorite dish on the menu at Chickadee is our Grilled Carrot Salad with avocado hummus, hazelnut dukkah and citrus.  The dish doesn't exactly jump off the page, but once you see it, taste it, then start to dissect its components, you realize just how much thought and care went into its preparation."
Why did you choose this recipe to share?
"This dish represents a lot of what we do at Chickadee: When crafting a dish, we tend to highlight single ingredients in a variety of different ways. In this case, the carrots are grilled, shaved raw, and juiced for the vinaigrette.  The carrot juice yields a lot of dry carrot pulp- we like to use this to make vegetable ash which we use in a separate dish. I love that there is zero waste in this dish!"
Recipe: Grilled Carrot Salad with Avocado Hummus, Carrot-Citrus Vinaigrette, and Hazelnut Dukkah.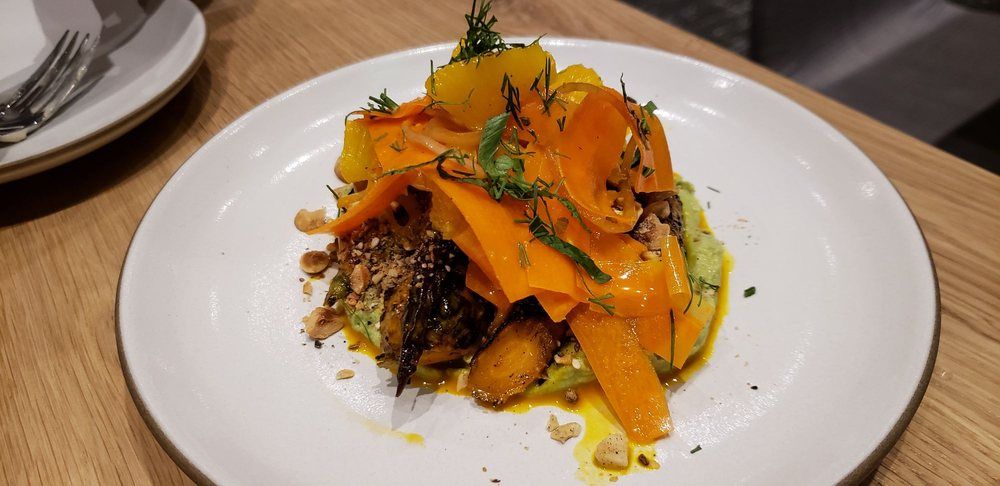 Yield: 6 to 8 servings
Ingredients:
12 Carrots, medium, peeled
2 TBS Extra-virgin olive oil
Salt to taste
Freshly ground black pepper to taste
2 Cups of Avocado Hummus (see recipe below)
3 each Oranges, peeled and cut into segments
1 and ¾ Cups of Carrot Citrus Vinaigrette (see recipe below)
¾ C Hazelnut Dukkah (see recipe below)
6 Carrots, shaved on a mandoline
¼  Cup Parsley leaves
¼  Cup Mint leaves
¼  Cup Dill fronds
Directions:
Preheat charcoal or gas grill on medium heat. Toss whole carrots with oil, salt, and pepper and grill until tender.
Once carrots are cool enough to handle, cut them into bite-size pieces (store in refrigerator if grilled ahead).
Place a dollop of avocado hummus on a plate or platter.
In a mixing bowl, combine grilled carrots, orange segments, a pinch of salt, and a few teaspoons of vinaigrette.
Place mixture over avocado hummus and sprinkle liberally with dukkah.
In a separate mixing bowl, combine shaved carrot curls, some carrot-citrus vinaigrette, and a pinch of salt.
Place shaved carrots on top of grilled carrots and garnish with fresh herbs.
Avocado Hummus:
Yield: 2 C
Ingredients
½ Shallot, minced
2 TBS Lemon juice
1 TBS Cumin, ground
¼  C Tahini
¼  C Water
Salt to taste
2 Avocados, ripe, large dice
Directions
In a blender, combine shallot, lemon juice, cumin, tahini, water, and salt and purée until completely smooth.
Add avocado and purée until completely smooth. Adjust seasoning and place mixture in an airtight container, covered with plastic wrap, in refrigerator until needed.
Carrot Citrus Vinaigrette:
Yield: 1 3/4 Cups
Ingredients
½ Butter stick
2 Cups Carrot juice
1 Cup Orange juice
½ Cinnamon stick
2 Star anise
1 Cardamom pod
Directions
Place butter in a small saucepan and cook over medium heat until butter begins to turn golden brown and has a nutty aroma. Remove from heat and set aside.
Combine carrot juice, orange juice, and spices in a medium saucepan over low heat and reduce mixture by half, about 15 minutes.
Strain reduced liquid through a fine sieve into a blender and discard spices.
Strain brown butter through same fine sieve into blender and purée on low, slowly increasing speed to medium-high until mixture is emulsified. Store vinaigrette in refrigerator until needed.
Hazelnut Dukkah:
Yield: 1.5 Cups
Ingredients
2 Cups Hazelnuts, raw
¼ Cup Sesame seeds
1.5 TBS Cumin seeds
1.5 TBS Coriander seeds
2 tsp Black peppercorns
Coarse sea salt to taste
Directions
Preheat oven to 350°F. On a baking sheet, toast hazelnuts until golden brown. On a separate baking sheet, toast sesame seeds until golden brown.
In a sauté pan over medium heat, toast cumin, coriander, and peppercorns until fragrant. Allow all of the toasted ingredients to cool to room temperature.
Using a mortar and pestle, grind hazelnuts and sesame seeds until coarsely ground.
Grind spices in a spice grinder or coffee grinder until finely ground, then incorporate into ground nut and seed mixture.
Season dukkah with coarse sea salt and store in an airtight container until needed. (Dukkah will keep for up to a month.)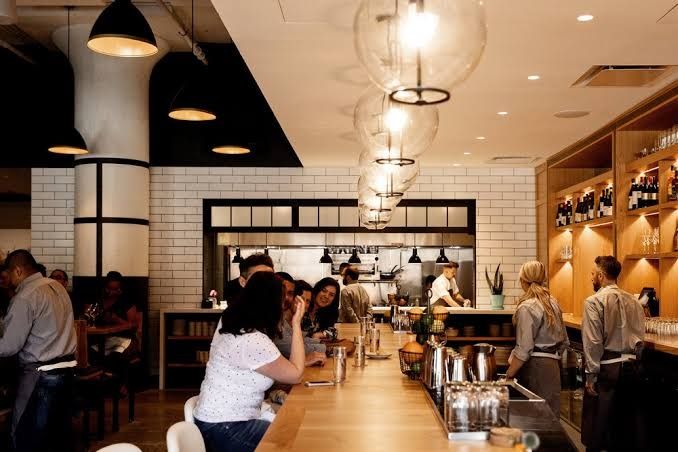 Chickadee Restaurant
21 Drydock Ave, Boston, MA 02210, United States