The Iconic Coppa Steak. A Taste Of Toro Bravo With Chef Nicolas St. Arnold
Chef Nicolas St. Arnold is the Chef de Cuisine at the award-winning Toro Bravo in Portland, Oregon. Learn how to make the iconic Coppa Steak.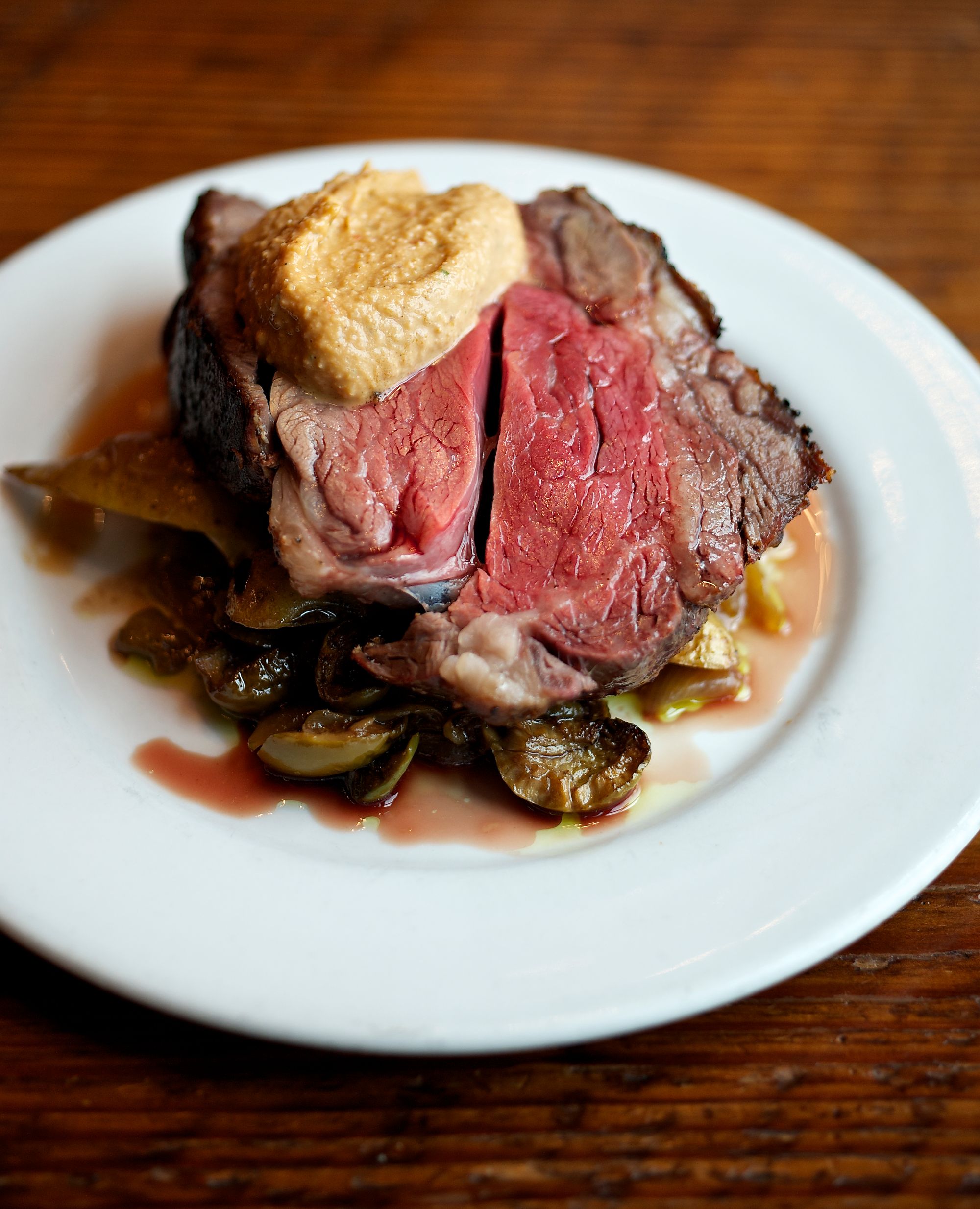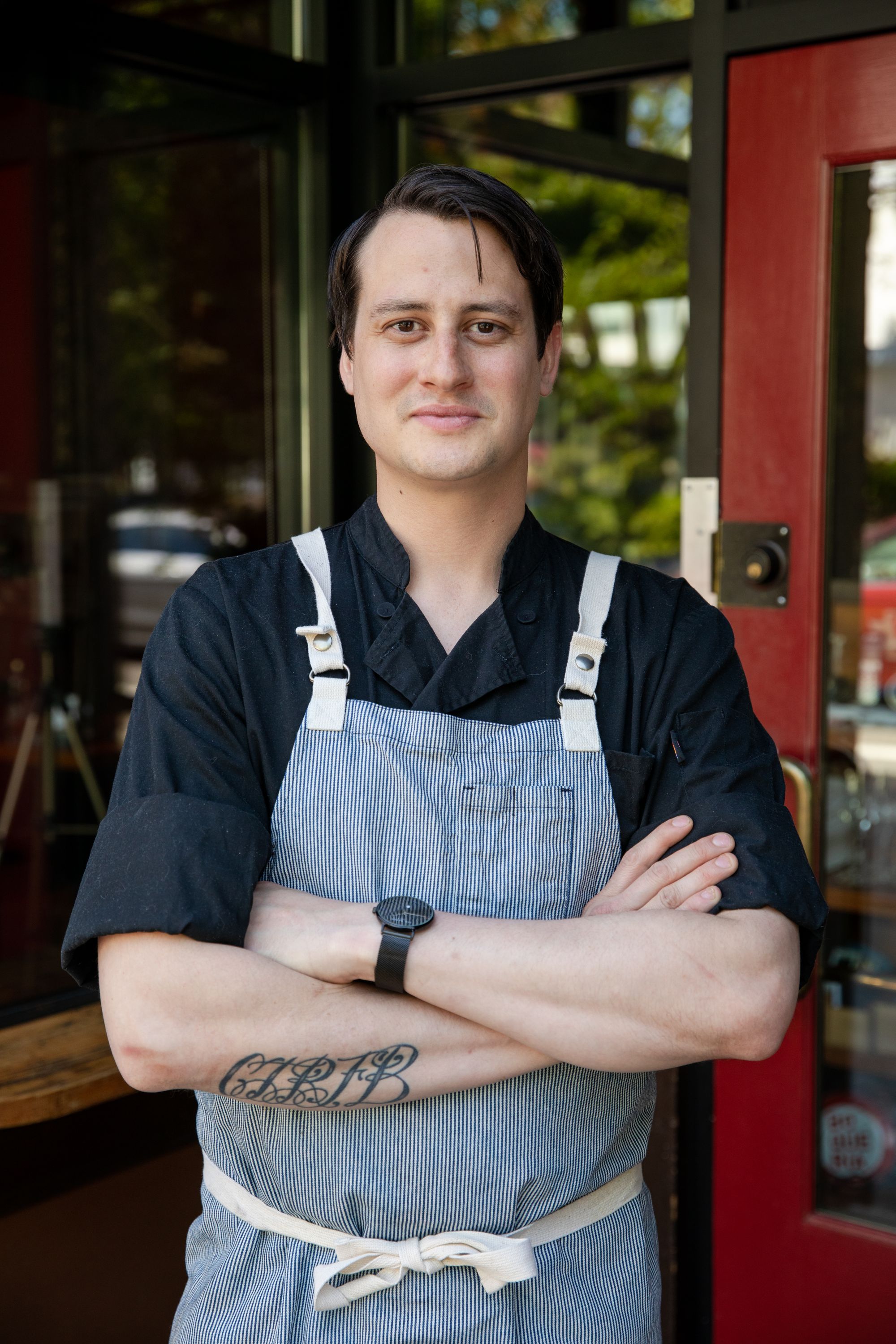 Chef Nicolas St. Arnold is the Chef de Cuisine at the award-winning Toro Bravo in Portland, Oregon. Toro Bravo has become one of Portland's top restaurants since opening in 2007. They offer a seasonal menu of pintox, tapas, charcuteria, and raciones, that incorporates local produce mixed with their chefs' creative use of modern and traditional Spanish cooking techniques and flavors. To get to know Nicolas and to learn what drives him, we asked him a few questions and to share one of his favorite recipes.
What do you like to cook and why?
"I started cooking at a very young age. I remember always wanting to help cook breakfast every Sunday morning with my parents and later into my teens being tasked with cooking for my family. I've worked in the restaurant industry my whole life, never had a job that didn't involve serving or cooking for people, so it's always been a part of me. Toro Bravo is responsible for elevating me as a cook and making me the chef I am today, so, naturally, Spanish food is where I'm comfortable and what I enjoy cooking the most."
What is your best cooking advice?
"If I was to give someone advice on cooking at home, I would have to say keeping a good pantry of ingredients stocked will help you elevate any home-cooked meal. Some nice olive oil to finish a steak or high-quality salt and spices on hand will take a regular recipe and give it that restaurant edge, and of course using the freshest produce you can find will go a long way as far as the flavor of your food."
What dishes do you most recommend to diners?
"When you come into Toro Bravo there are a few must-haves in my opinion. First of all, you have to try the scallops with fennel and romesco, and the Toro Bravo paella. These are staples here and you just cannot go wrong. Some other highlights are the lamb cabecero mollete (my personal favorite), octopus à la plancha, or the Ibérico skirt steak. The Great thing about Toro Bravo is you can visit us multiple times and have a different meal each time with the sixty-plus menu items available."
Why did you choose this recipe to share?
"The Coppa Steak has been on the menu since the very early days at Toro Bravo. It's an iconic dish that can be done at home over a weekend, and it will not only impress your guest but will also be easy on your wallet."
Recipe: Coppa Steak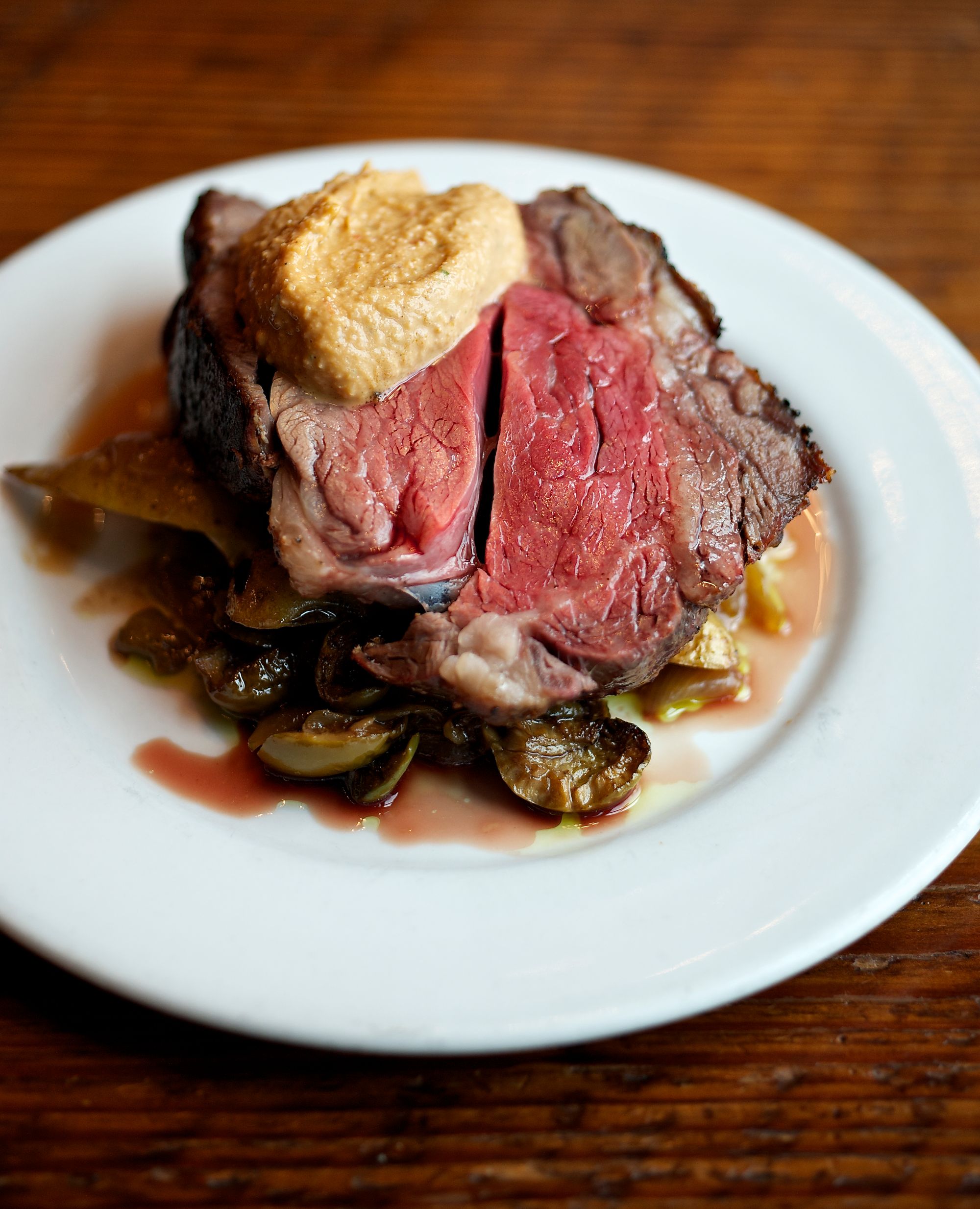 This recipe is from the Toro Bravo Cookbook (written by John Gorham and Liz Crain). The instructions below are directly from the cookbook. You can purchase the cookbook from Amazon.
Makes 10–12 STEAKS (Perfect for a dinner party or special event)
Ingredients:
5 pound chuck eye rib roast (makes about 10 steaks)‌‌
2 tablespoons salt and pepper mix (5 parts salt, 1 part pepper)‌‌ + more salt and pepper for grilling‌‌
Serve with 2 cups of Salbitxada
There are a lot of steps to this recipe, but it's not too difficult. Yes, it takes time, but in terms of hands-on time—versus curing and drying time, where all you have to do is set the timer—it's the equivalent of roasting a chicken. Basically, you take an economical, but very flavorful cut of beef, salt and dry it, cold smoke it (you can hot smoke it too, see below), wet age it, and finish it in the oven before serving.
If you can't find chuck eye roast at your market, then substitute with strip loin. And don't hesitate to ask your butcher to trim your roast to get rid of the excess fat, as well as truss it. One of the most important steps to our coppa is keeping the seasoned meat unwrapped in the refrigerator for one or two days before smoking it. This dries the meat and allows the salt and pepper to penetrate it, ensuring a nice crust when grilled. Open-air salt curing also brings out more of the steak's awesome beefy flavor. We dry all of our protein this way, before service, including chicken and pork.
NOTE: If you substitute strip loin for this recipe, always ask for the positive side of the strip loin—the side without the connective tissue—because there is nothing you can do to make that connective tissue any good. You can also hot smoke the coppa after salt-curing it in the refrigerator all the way until it's ready to serve in a Weber or gas grill with wood chips. It will read 118 to 120 degrees when it is finished cooking, after about 20 to 30 minutes at 300 to 350 degrees.
*Please note all temperatures are in degrees Fahrenheit
Directions:
Truss.‌‌You don't need to trim the meat unless you see bone fragments. If you don't truss the rib roasts, then you won't get an even cook or that nice even medium rare all the way through. We take a length of string and make tight circular loops with slip knots all along it. You can find all sorts of videos online that will teach you how to truss.
Salt and pepper.‌‌This cut is very forgiving and it's hard to overdo the seasoning so err on the liberal side. The larger and thicker the cut of meat, the more salt you want to use. Once the meat is trussed, liberally season the chuck eye with the kosher salt and pepper mix. Chuck eye rib roasts vary greatly in size so adjust your seasonings accordingly. When the coppas go on the grill, they get salted and peppered again.
Chill.‌‌Refrigerate the meat uncovered in the fridge overnight so that it air‌‌ dries properly.
Cold smoke.‌‌The next day remove the meat from the refrigerator and smoke it in a 70 to 80 degree smoker for 30 minutes.
Cure.‌‌After smoking, let the meat sit refrigerated and wrapped in plastic for at least a week and up to 10 days. During this time, the meat cures. This technique is a lot like brining meats.
Portion and grill.‌‌Slice the roast into 10 or 12 1½-inch thick steaks. Give each of the steaks another hit of salt and pepper and throw them on the hot grill for 10 to 15 minutes per side, until nice and caramelized. Put them in a 450-degree oven for 35 to 40 minutes. You are shooting for an internal temperature of 120 degrees. When I cook the coppa steak at home, I usually cook it all the way on the grill over very low-heat coals for 1 hour to 1½ hours until the steaks have a 120 degrees internal temperature. No matter how you finish the steaks, always let them rest for 10 to 15 minutes before carving them. Serve with Salbitxada.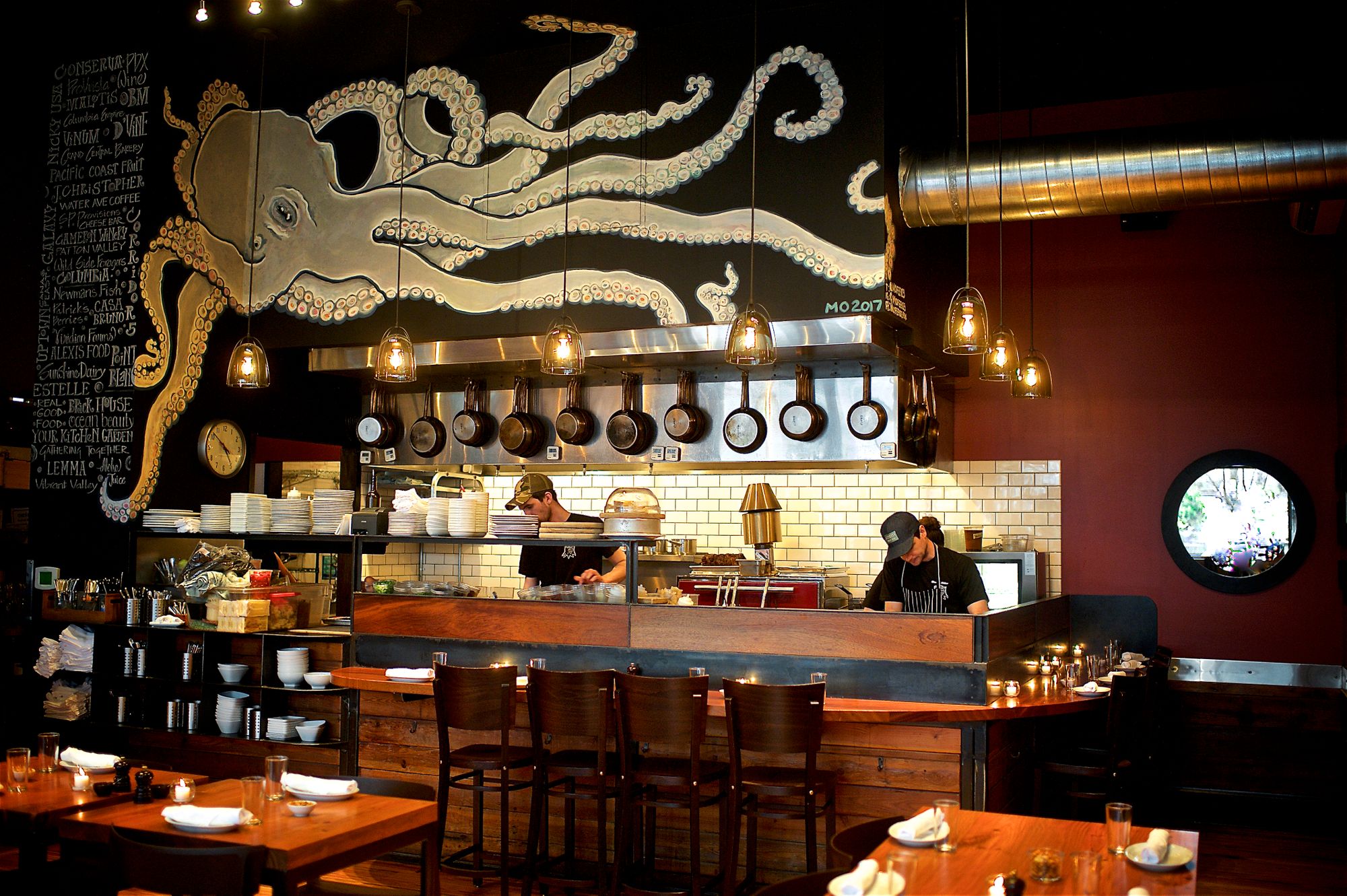 If you live in Portland or are visiting soon, check out Toro Bravo!
Toro Bravo
120 NE RUSSELL STREET, PORTLAND, OR, 97212