Wicked Shrimp. A Taste Of El Gaucho With Chef Steve Cain.
Meet Chef Steve Cain of El Gaucho Restaurant in Portland. Learn how to make his Wicked Shrimp recipe!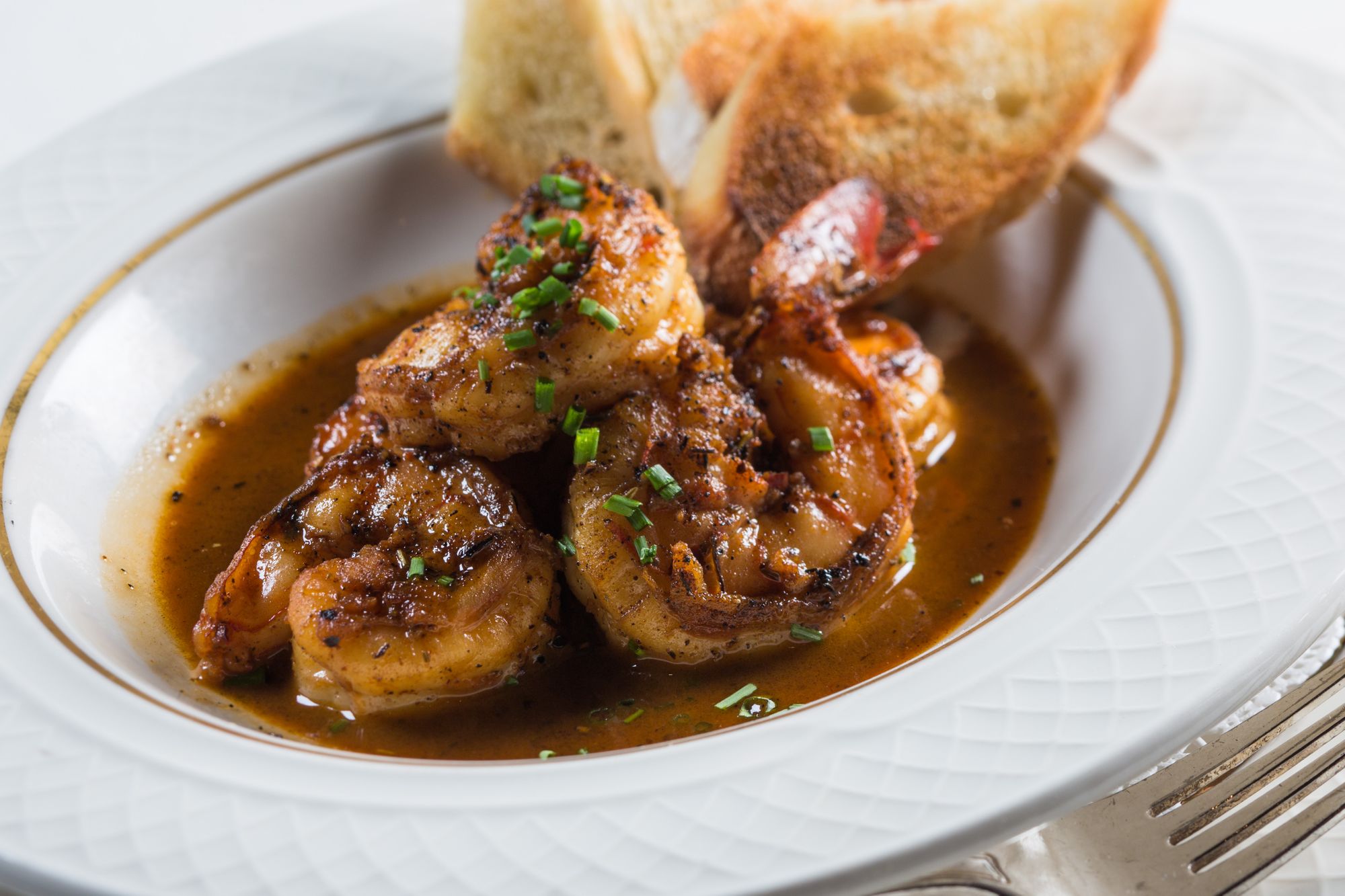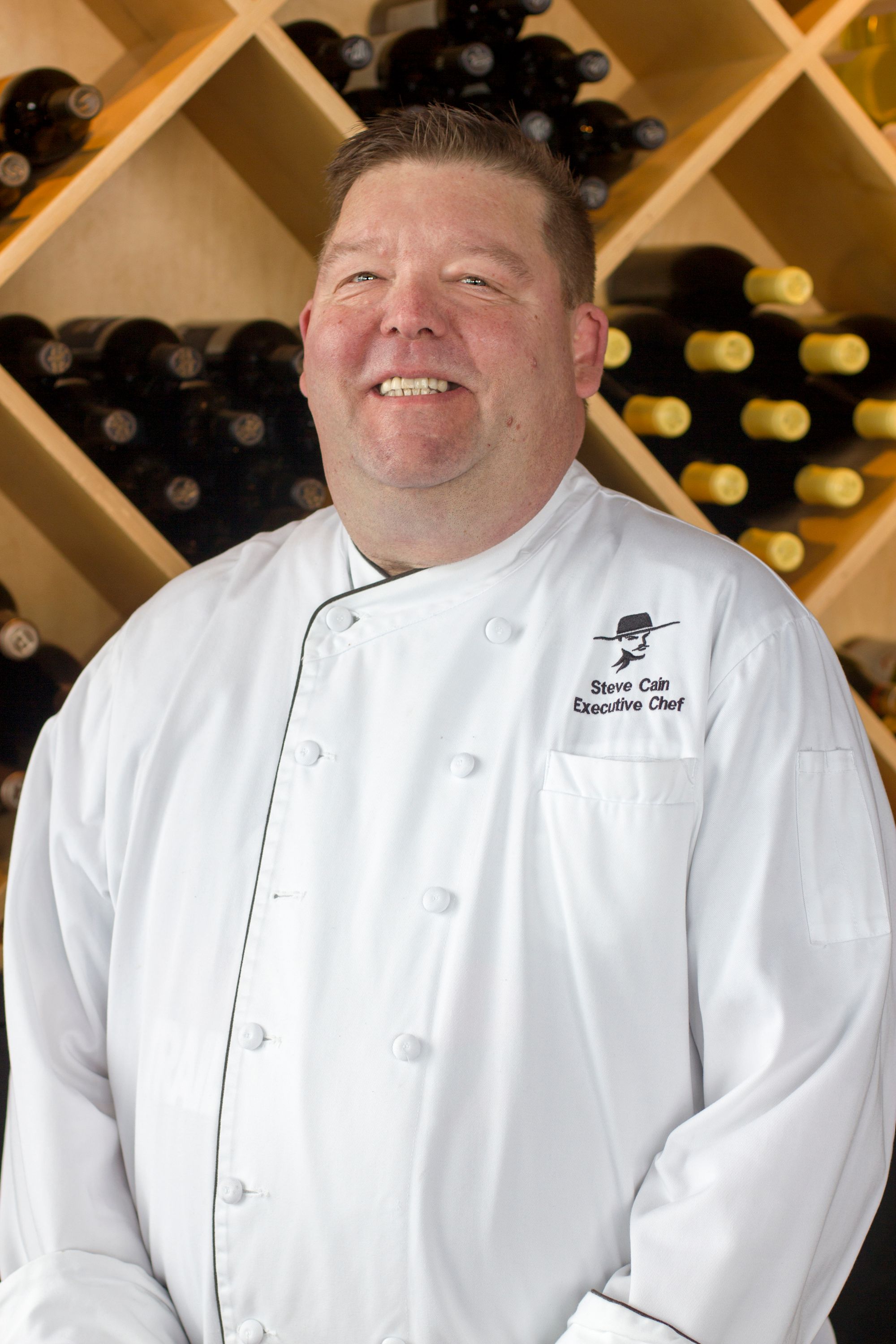 Chef Steve Cain is the Executive Chef of El Gaucho Portland. El Gaucho is a classic American steakhouse, with 'old school' elegance. Chef Steve joined the El Gaucho team in 2002 as a broiler cook, and quickly worked his way up the company ranks in various positions before been appointed El Gaucho Portland Executive Chef in 2015. Steve has appeared in (and won) the 'Grocery Store Games' cooking competition on the Food Network. In order to learn what drives Steve, we asked him a few questions and got him to share one of his favorite recipes.
What do you like to cook and why?
"My mother was a chef and exposed me to a lot of interesting cuisines and dishes growing up. I think that began my interest in food. I truly like to work with all varieties of protein, starch and produce items, but I especially enjoy cooking vegetables and beef. A great cut of beef, grilled to perfection, is my idea of perfection during the summer months. I'll take a dry-aged top sirloin, give it a slight char, slice it paper thin and then top it with an herbaceous and spicy chimichurri sauce. Adding some grilled Yukon golds and a roasted garlic sauce completes the meal for me."

"My fiancé likes a refreshing salad, so I'll start with mixed lettuces (little gem, red leaf and radicchio and arugula) and I'll ramp that up with basil and tarragon leaves to add a clean, herbal punch that really stands out amongst the greens and livens it up. To that, I'll add up the veggie ante with oven roasted tomatoes, watermelon radishes and fresh snap peas-  finishing it off with grated hard-boiled egg and toasted walnuts."
What are your best cooking tips for readers?
"I've got a few:
Any time you are cooking proteins (especially when you have exposed the muscle structure by cutting it down) make sure your fat is at the proper temperature to seal in all the juices.
Always rest meats, poultry or game to let the juices reintroduce into the cut before you serve it to your guests.
Season your food!!! I can't say it enough! So many times people under season.  If you're doing a scallop crudo, a lite sprinkle of sea salt will set off the delicious, buttery scallop flavor beautifully. I recently put on a bourbon dinner at the restaurant with each consecutive course intentionally bolder and more seasoned than the course prior to offset palate fatigue as each course went on. Know your audience and be generous with your seasoning!"
What are your favorite dishes to cook on your current menu and what dishes do you recommend the most to diners?
"One of my favorite dishes to cook at the restaurant is our Wicked Shrimp, which is by far the most recommended by myself as well as the rest of the staff. The spicy veloute' is a perfect rival to the flavorful and sweet prawns we use. The dish is served with grilled bread, so not a drop of the sauce gets missed!"
What makes this recipe special?
"The Wicked Shrimp is a classic and crowd-pleasing dish. Try it and see!"
Recipe: Wicked Shrimp
Spice Mixture:
½ Tablespoon Cayenne Pepper
½ Tablespoon Ground Black Pepper
1 teaspoon Kosher Salt
1 teaspoon Crushed Red Pepper (Chili flakes)
1 teaspoon Dried Thyme
1 teaspoon Dried Rosemary
1 teaspoon Oregano
Grind together in spice grinder or food processor. Use 1 ½ tablespoon Spice Mixture per 1 pound peeled prawns (21-25 per pound)
El Gaucho sell a range of spice mixes on their website.
Remaining Ingredients:
1-pound Prawns
¼ pound Softened Butter
1 ½ teaspoon Minced Garlic
1 ½ teaspoon Worcestershire Sauce
½ cup Beer (ale)
¼ cup Dry White Wine
Procedure:
Melt one half of the butter in sauté pan. Add garlic and prawns. Add 1 ½ tablespoon Spice Mixture and brown lightly. Add beer, white wine, and Worcestershire sauce. Simmer until prawns are cooked (approximately 2 to 3 minutes). Swirl in remaining butter. Serve with grilled/ toasted bread.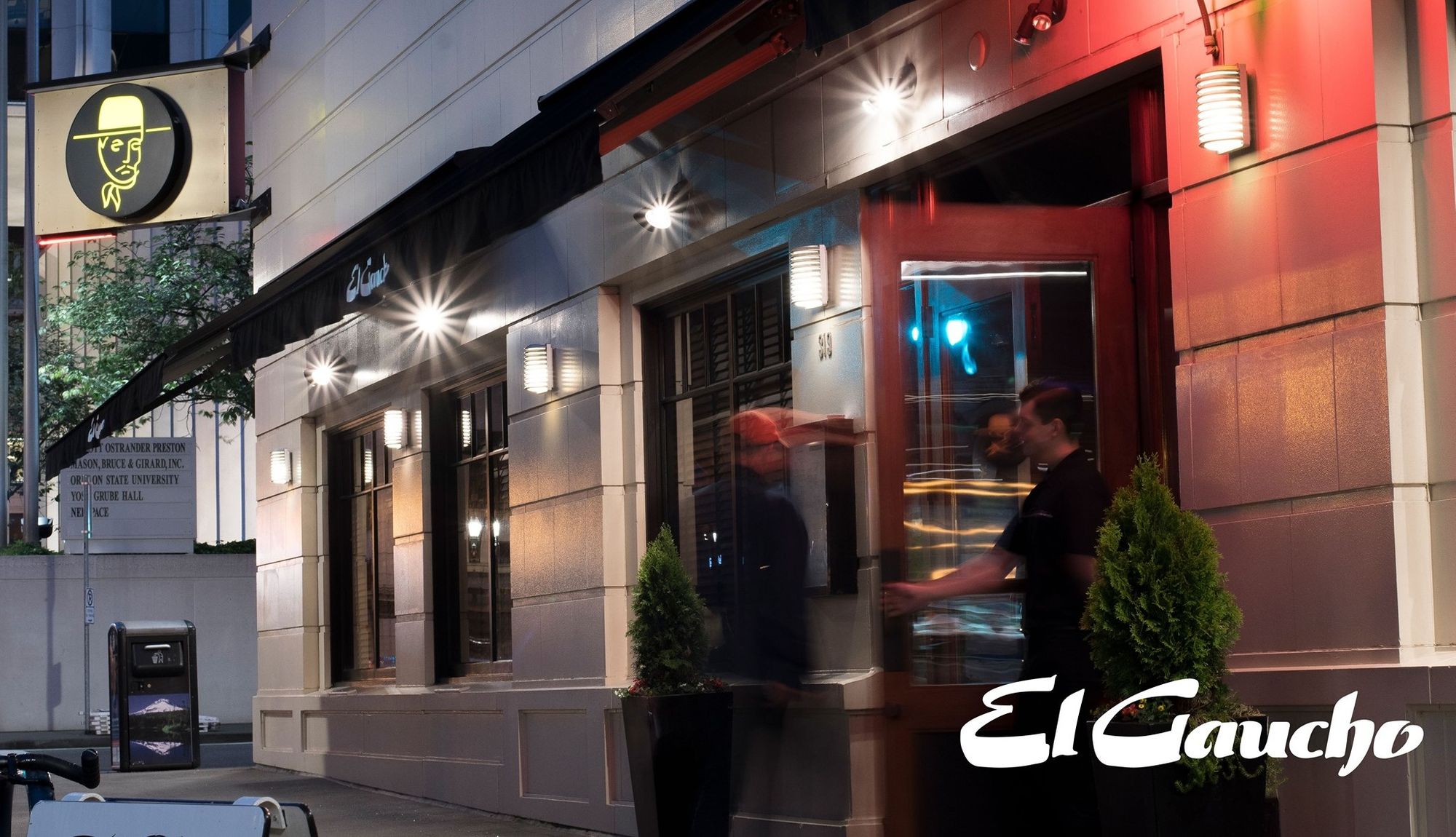 If you live in Portland, Oregon or you are visiting soon, check out El Gaucho Restaurant.
El Gaucho Restaurant
319 SW Broadway, Portland, OR 97205